An app a day keeps worries at bay. Do not have time to run to the store and get that dress you have been eyeing for some time? You have about 50 online shopping apps at your fingertips. Hungry?...
Prof. Dirk Daenen lectures at universities around the world, including the University of Luxembourg, UBI-Middlesex University, Vietnam National University & Tongji University in China. He has given workshops at the European Parliament and Commission and assists a range of...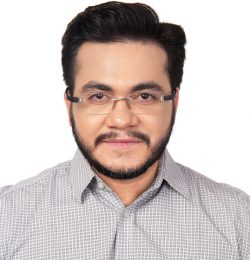 An inspiring and motivational entrepreneur, Kuonal demonstrates first-rate interpersonal skills with the ability and the passion to develop the vision of any company he manages. He started off with a team of 8 individuals and worked hard to gradually...
Dr. Anuj Choudhary founder of Animal Booster Nutrition, Anihac Pharma and Anihac Movies did his schooling from Government Senior Secondary School of Boys, Janakpuri, New Delhi and did his graduation in medical science (Pharmacy) from Aditya Institute. He pursued...
An engineer by qualification from DA-IICT Gandhinagar, Akshat Saxena is a management specialist in Marketing and Information Systems with an MBA degree from the Management Development Institute, Gurgaon (MDI). He co-founded ePayLater – India's first of its kind "Buy...
One of the co-founders at InterviewBit and Scaler Academy, Abhimanyu Saxena completed his B.Tech in Computer Science from IIIT – Hyderabad and is passionate about creating something new. He started his entrepreneurial journey during his B.Tech days, co-founding 'Daksh...
Neetu Pavan Manikatalia is a qualified professional who started her legacy 2 decades back by being the first lady in Jharkhand, Bihar to start fashion education at the age of 21. With the vision of taking education and fashion...
Randhir Kumar plays a key role in implementing technology in education tutoring and test preparation. His experience in the industry has helped him to analyze the dominant qualities among students and understand the concepts of the curriculum which has...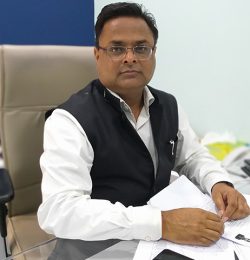 To head one of the leading Insurance firms with 230 + Crore premium in a year, customarily from the retail clients paired along with its pan-India presence and also balanced by an equal mix of Life and Non-Life Insurance,...
Chaitanya has a multi-faceted 2-decade career spanning the Film & Creative Arts Industry, Education, Event Management & Chartered Accountancy. Most of it has been spent at Whistling Woods International, India's premier Film & Creative Arts institution. He is currently...
The investment industry has not worked well in terms of gaining the public's interest. The industry has not leveraged technology to even the playing field between the rich and the middle class. Most often, investors are misguided by the...
Human Beings are reactionary creatures. That is why it took a pandemic for most companies to clamber their way up to the Cloud. Digital transformation was never optional. But most companies treated it that way, applying digital technology sporadically....