To create anything of value, one must make sure that the foundation is solid and masterfully laid. However, equal importance must be given to the pillars that must be strong enough to hold up the structure. For A Shiju Rawther, the four pillars to a successful digital transformation strategy are Zero Tolerance, Customer Experience, Information Security, and Orchestration. While the zero-tolerance tower has focus areas of Engineering, Scalability and introducing new platforms, ensuring that the setup is built on robust foundations and can be scale as per business growth, the customer experience tower focuses on innovations and implementing future technologies to enhance the experience of internal and external customers by delivering the services through superior technology. Information security is the third pillar in the roadmap that focuses on the design, build and operation phase. This also includes that everything under technology comes under compliance, auditing, GRC team governance, and is always protected. The fourth pillar, Orchestration, aims to bring in more orientation, synergy and automation.
Currently the CIO and CTO of CARE Ratings Ltd., Shiju is responsible for spearheading the complete IT function, Technology strategies, enterprise-wide IT transformation and designing the digital roadmap for CARE Ratings and its subsidiary business functions. "Role of cybersecurity for CARE Ratings is like a brake in a car. The security awareness levels are heightened considering the scenarios across the financial industry with the threat vectors that everyone is facing today. The very basic thing for data protection is to follow the basic hygiene fundamentals i.e., basic hardening, patching, data classification and access control. The access to the data is strictly role based. Data access is allowed to the people who are authorized to access for official purposes. Apart from that, there are multiple technology solutions implemented and an in-house team that monitors 24×7 to detect anomalies quickly so that we can prevent external threats before it's too late. That's how we keep our environment secure. This year we are working on many automation projects along with building Data Lake platform. We are working on the robotic process automation using cognitive services so that manual dependency reduces. Automation will also help us achieve cost reduction while providing better customer service," he says.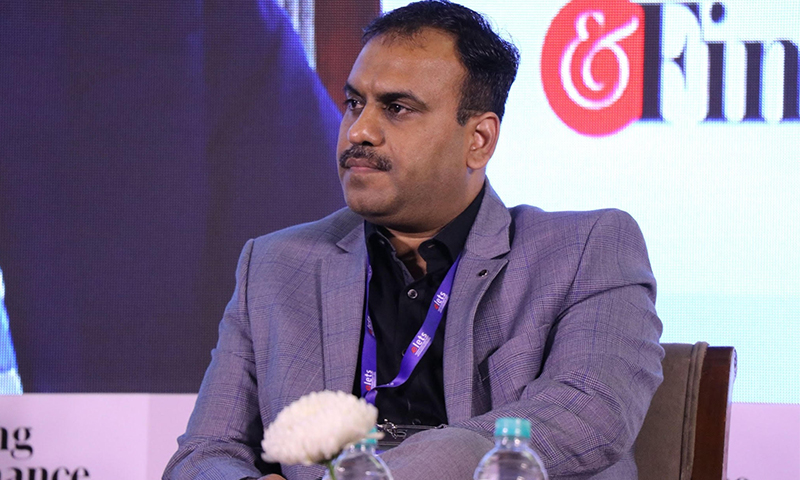 Passionate about exploring and working on emerging and new technologies, Shiju takes great pleasure in learning technology trends that increase work efficiencies and business progress, employee productivity and success. "I love seeing the big picture mapped out for technology needs. Whether its Cloud, mobility, analytics or the future needs of a department on cognitive-based solutions. Efficiency is a key element for me, and I have a passion for finding new and more productive ways to reach goals. Mapping out the technological solutions for the future is an important way to ensure efficiency is reached in every process possible," he says. He further says that it is very important to constantly update ourselves with the newest trends and platforms to keep up with innovation and competition. Staying prepared to take on new opportunities and challenges will keep one having an upper hand, especially in terms of AI and ML, analytics and making use of predictive technology. Furthermore, Shiju points out that the key priorities for him in the year 2021 is to align IT with the business and enhance the customer experience. His team and he is on the journey of Digital transformation by revamping existing technology footprints along with Cloud adoption, building new digital platforms, data lake & enhance analytical capabilities using cognitive solutions. With this journey, equal focus will be given on Compliance, Security & Governance to keep all the data sets of customer and employees safe.
Shiju holds having a mindset of 'ownership' crucial to his working style. This means that he regards his workplace and company as his own entrepreneurial venture, where he has devoted his time and resources. This thinking brings forth a mentality that makes it easier to reach goals and set milestones, not only for oneself but also for the team. This feeling of working for his own company than for someone else is what makes him stay always on top of his game. Furthermore, he also believes in the delegation. Delegative leadership, wherein allocating work keeping in mind people's strengths and abilities to scale up, giving people tasks and taking pride in how they tackle issues and find solutions is one of the strong points of a true leader. Shiju strongly believes and assimilates the kind of the leader who stands by the team and shields them in times of need and provides the right fodder for growth can bring out the best in people.
Voicing his thoughts on the pandemic and the working culture that the corporate sector adopted, he says that the pandemic has taught driven home the importance of technology. Making solutions and customer deliverables tech-dependent is the way forward. We can achieve a lot by connecting with our customers online and catering to their specific requests in line with their current needs. The pandemic has also taught us the need to engage with employees and to keep them motivated on an ongoing basis and help them to deliver to their best. Remote working has saved many hours of travel time for employees and in turn, increased productivity. Though it has adversely affected the work-life balance too as there is no cut off time for the work since the expectation is that you are always available." Shiju explains.
As a parting note, he adds that with technology having a huge impact on our lives, it is important to have a good work-life balance and to know when to switch off and recharge the mind.
Currently Reading
Pep Guardiola: Another Way of Winning: The Biography Written by Guillem Balague
Guillem writes effortlessly about leadership, work ethics, and the implementation of a philosophy. Filled with heart-warming references, the book highlights the impact that good leadership can have on a team, a football club and indeed, a city. My biggest takeaway from this book is the application of the ownership mentality wherein everybody is encouraged to think of the club as their own and be involved in their most optimum capacity. Excellent leadership brings out the best in everyone involved in the team and no one embodies that excellence better than Pep Guardiola.
Awards & Accolades
India's Best CIOs 2016 by CIO Association of India with a joint initiative with Dell EMC
Best CIO of the Year 2016 by Computer Society of India, Mumbai Chapter
Top 100 CISO of India by CISO Platform
Security Leader of the Year 2016 by Data Security Council of India
Related Articles