At some point in life, we will need someone to guide and inspire us to create an actionable plan to achieve our life goals. Personal life coaches can be a great help in such situations. In fact, the demand for life coaches has been snowballing. Between 2015-2019, the number of life coaches went up by 33%. Dr. Kapil Apshankar and Rupali Apshankar, the founders of Blissvana, say, "The life coaching industry has experienced tremendous growth in recent years. It is estimated that the global market for life coaching services was valued at $2 billion in 2018 and is projected to reach $3.48 billion by 2026. This growth can be attributed to increasing awareness about the benefits of life coaching, combined with an increase in disposable income and the availability of more affordable coaching services."
The relationship coaching industry has seen significant growth globally in recent years. This is due to an increased focus on self-care and personal development and a greater understanding of the importance of healthy relationships. As people become more aware of the benefits of relationship coaching, they are increasingly turning to professionals for advice and guidance. Additionally, with the rise of technology, it's now easier than ever for people to access quality relationship coaching services online or in person.
Dr. Kapil and Rupali say, "We discovered early on in our careers that people only focus on improving the material aspects of their life and ignore the other dimensions. Hence, we decided to practice what we discovered and learned throughout our lives. And out of this experience, Blissvana was born. Today, Blissvana empowers entrepreneurs, business leaders, and high-performance individuals to discover, create, and live their dream life, a life full of bliss."
Blissvana is a boutique, holistic coaching studio that combines traditional life coaching with spiritual and wellness practices. It offers an integrative approach to personal growth and transformation, helping clients find greater balance in their lives. Blissvana programs also provide clients with tools for self-discovery, mindfulness, and self-care to help them achieve their life goals.
Blissvana is positioned as an accessible, affordable, and comprehensive coaching service. It provides personalized training and coaching to help individuals reach their goals in life, from career and relationships to health and wellness. Blissvana coaching offers a unique approach that combines traditional coaching techniques with modern mindfulness practices for lasting results.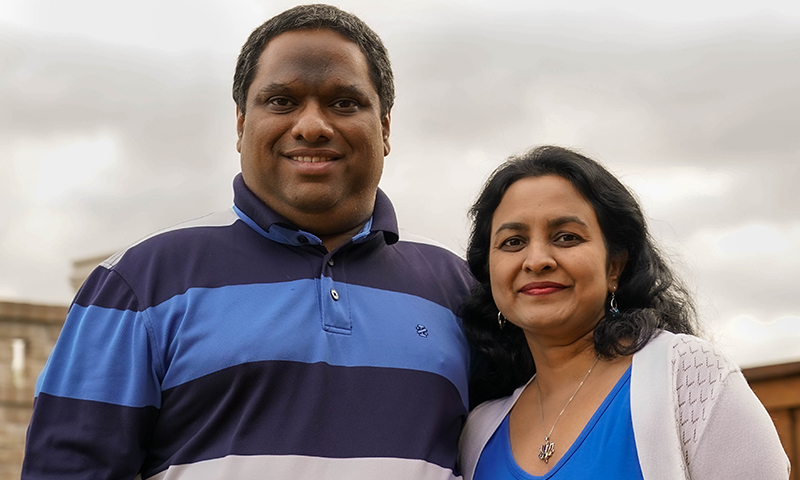 Blissvana's journey so far
Dr. Kapil and Rupali created Blissvana's transformational life, business, and relationship coaching because it was something that they longed for in their own lives. They said, "We had experienced hard times, drained by failed relationships, struggling to succeed personally and professionally, and often feeling like we weren't living our true purpose. Despite going through difficult years and challenging circumstances individually, something inside of us wouldn't let us give up."
They eventually discovered that the answer to the transformation they were seeking lay in the depths of their being. They also add, "we realized that successful relationships, businesses, and lives do not come down to luck or coincidence but require tools and strategies that can be learned. So, we started on a journey dedicated to uncovering what it takes to craft the life we wanted rather than try to make sense of who we had become due to our past."
The Blissvana name was inspired by the idea of helping people discover, create, live and follow their bliss. In the words of Joseph Campbell, "If you do follow your bliss, you put yourself on a kind of track that has been there all the while, waiting for you, and the life that you ought to be living is the one you are living. When you can see that, you begin to meet people who are in your field of bliss, and they open doors to you. I say, follow your bliss, and don't be afraid, and doors will open where you didn't know they were going to be."
They wanted to create a safe and non-judgmental space and experience that would be calming and uplifting for everyone, so it felt like the perfect fit. "The journey has been amazing so far; we've been able to reach thousands of people across the world with our programs and services, and we continue to grow every day," they add.
Blissvana has seen tremendous success in the past few years. "We have consistently achieved record-breaking business metrics, and our customer satisfaction scores have steadily increased. In addition, we have launched several new programs that have been well-received by industry experts and consumers alike," said Dr. Kapil and Rupali. Overall, Blissvana has been performing exceptionally well in recent years.
The business has seen steady growth since its inception. They have expanded their customer base, increased revenue, and added new programs, products, and services. They have also invested in new technology to improve efficiency and customer service. Overall, the progress has been absolutely positive, and they are confident that their success will continue.
Blissvana has seen incredible groundswell over the last few years. "We've seen increased customer satisfaction, revenue, and overall performance. It's been an awesome journey, and we're excited to see what the future holds!" they add.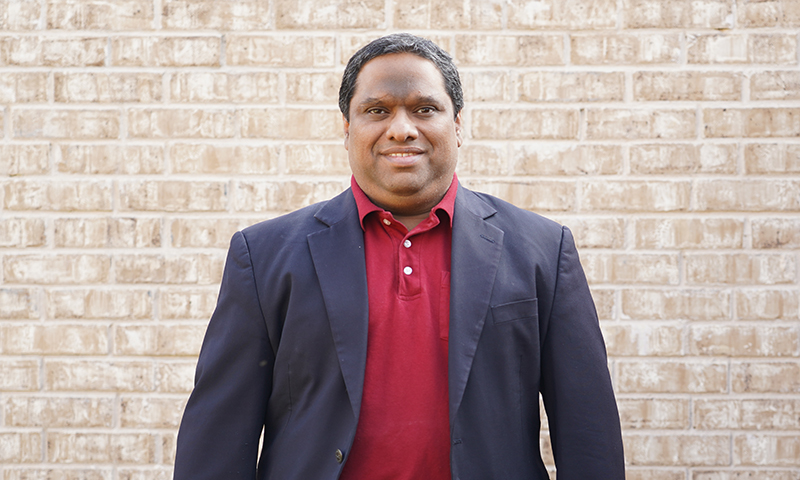 Standing out from the crowd
Blissvana stands out from the crowd by offering a unique combination of holistic coaching services and programs. Dr. Kapil and Rupali say, "our offerings focus on Blisswork techniques, self-love, self-care, and mindful living, with an emphasis on reducing stress, embracing present-moment awareness, leveraging the mind-body connection, discovering and honoring the unique purpose that we all have – and improving overall well-being across the four key areas of life: health, wealth, relationships and career. We are also strongly committed to sustainability and support organizations worldwide that share our vision. Finally, our team of amazing coaches provides personalized coaching to help clients reach their goals."
The Blissvana philosophy to success in life is straightforward: your wisdom comes from your heart, not your head. Your true passion, purpose and the life that is perfect for you are found in your heart, not your head. So that's what is so unique about their programs.
They have now helped more than 10,000 clients radically transform their relationships, health, mindset, and life.
Creating a safe and supportive environment for the clients
Dr. Kapil and Rupali say, "Blissvana strives to create an atmosphere of respect and acceptance by being open, honest, and non-judgmental in all interactions. Additionally, we maintain confidentiality and provide resources to help our clients reach their goals. Finally, we encourage open communication, so clients feel comfortable expressing their thoughts and feelings."
Blissvana clients benefit from a range of services designed to help them reach their goals and live happier, healthier lives. These include one-on-one coaching, group coaching, online programs for life-relationship-business strategies, inner work, and energy psychology techniques, and access to an online community for support and inspiration. Additionally, clients benefit from regular accountability to ensure they stay on track and make real progress toward their goals.
"Blissvana clients experience significant life and relationship transformations, including improved sleep quality, reduced stress and anxiety levels, increased energy and focus, improved mood and overall well-being, and enhanced creativity," they add.
Ensuring clients' satisfaction
Blissvana's Live Your Bliss Life Transformational Framework (TM) starts with the premise that all power lies within the clients. The answers they need to live their bliss are theirs alone. Their role as coaches is to hold a loving and non-judgmental space for them and allow them to get in touch with their higher, sacred selves. They also work with various psychological tools and frameworks to create differentiated coaching and learning approaches that are deeply meaningful and relevant to each client.
They say, "We strive to ensure our clients are delighted with our coaching services by offering a personalized approach, providing measurable results, and following up with each client to ensure they are satisfied. We also make sure that clients have access to all the resources they need and provide ongoing support throughout the coaching process."
Blissvana recently conducted a case study on the benefits of Blisswork for stress relief. Results showed that participants experienced a significant decrease in stress levels after just two weeks of regular Blisswork practice. Another recent case study focused on the effectiveness of Active Sound Meditation in improving focus and concentration. Results showed that participants experienced improved focus and concentration after just one week of regular Active Sound Meditation practice.
Blissvana's clients are consistently satisfied with their results after attending a Blissvana program. "Many reports feeling more relaxed, balanced, and energized after a session. Clients regularly experience improved relationships and reduced stress levels. One of our clients recently commented that Blissvana's services were "a truly transformative experience." Another said they were "so glad to have found Blissvana and highly recommend it to others" they add.
They have been fortunate to have many satisfied clients from their programs. Here are a few of their testimonials:
"The. Best. Teachers. Ever. Dr. Kapil and Rupali are two of the most authentic, knowledgeable, and loving Humans on this planet! I am grateful and honored to have attended their playshop and look forward to future experiences with them." – Edna Gray Taylor
"Dr. Kapil and Rupali, you are the best teachers ever. The thing that I am learning most about is myself. Thank you. Always happy to see your smiling faces and to learn more from you. You both are so knowledgeable. When we meet on Zoom, I just want to absorb everything from both of you. I like your gentle manner and how you patiently convey the topics. The team approach really makes it interesting. Thank you so much for leading this class. I am looking forward to the next time!" – Victoria Ludkowski.
"Very positive and nice energy in the online program. Dr. Kapil and Rupali are very kind and patient. Also packed some powerful meditations. The program introduced me to new thoughts, which were simple and easy to understand but seemed powerful. Look forward to practicing." – Nayan Pathak.
"Kapil is an incredible business success coach. He has a knack for understanding complex business situations and helping me to find real solutions." – Alice.
"Rupali's approach to relationship coaching is both knowledgeable and compassionate. I highly recommend her!" – Bob.
"Kapil and Rupali's guidance was invaluable in helping us reach our life and relationship goals. Their insight and advice were incredibly helpful." – Padmaja and Raj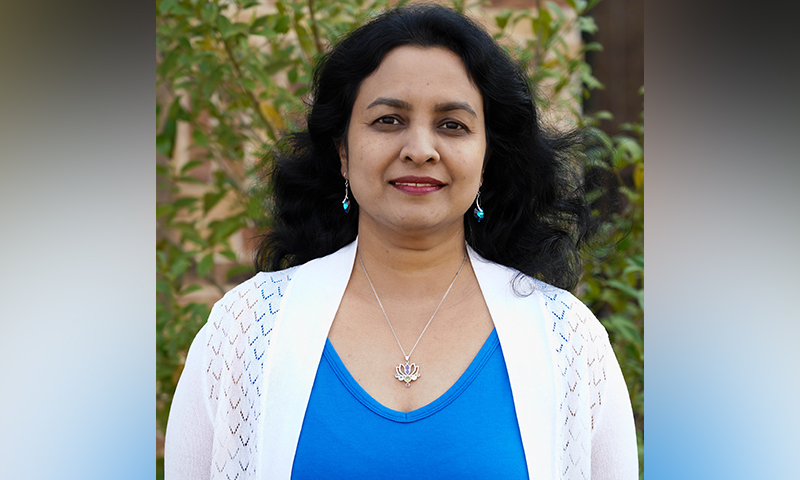 Helping clients with meaningful goals
Dr. Kapil and Rupali say, "Our individual and group coaching has helped clients set and reach meaningful goals such as increasing their self-confidence, improving their relationships, and achieving career and business success." They have also seen clients become more mindful of their emotions, build healthier habits, and make positive life changes. All of these successes have been incredibly rewarding to witness.
They also add, "Our online programs have helped clients to realize a range of meaningful outcomes, from deepening relationships with loved ones to achieving professional success and financial security. We have also seen clients gain greater self-confidence, overcome personal challenges, and make positive lifestyle changes that have enabled them to live healthier and more fulfilling lives."
Blissvana clients have achieved some fantastic goals through their events and retreats. They have seen them gain more confidence, increase self-esteem, and develop better relationships with those around them. "One client started her own business and is running a successful venture. Seeing the growth and progress of our clients have been incredibly meaningful and fulfilling," they add.
Global market
Blissvana is focused on providing innovative growth and wellness experiences and programs to the global market. This includes online courses, virtual retreats, and live summits that promote physical, mental, emotional, spiritual, and financial well-being. Dr. Kapil and Rupali say, "we believe there is a huge opportunity to reach people in different markets around the world with our unique programs. We are confident that Blissvana can make a real difference in people's lives through these experiences."
Blissvana is planning to expand its offerings by introducing new programs and experiences. "We are also looking to open up new markets and increase our presence in existing ones. Additionally, we are exploring opportunities for partnerships with other companies that share our mission of creating a better world through sustainable business practices. Finally, we are investing in research and development to create innovative programs that will help us reach even more customers," they add.
Future ahead
Dr. Kapil and Rupali say, "we share a grand 5-year vision for the company.  As part of this plan, we want to take Live Your Bliss to a million people worldwide and empower them to create more love, happiness, and abundance in their lives. We also have some exciting short-term projects in the pipeline, including publishing Live Your Bliss as a book, launching a Blissvana growth platform, and leading research on the power of meditation, visualization, sound healing, and the mind-body connection. Apart from coaching, we are working on launching online programs on self-love, Blisswork techniques, and creating a happier life that is easily affordable and more accessible so that we can impact more people and take our vision beyond what we currently do."
Blissvana is committed to providing its clients with the best possible personal growth and self-development experience. In the coming years, we plan to expand our services and offerings to include more virtual events and online experiences, and new ways for our clients to connect with each other. They are also working on creating a more personalized experience for each client, so they can get the most out of their Blissvana experience.
For More Info: https://blissvana.com/
Related Articles