Grace C. De Castro, a mom of two beautiful boys, is Mama G to many. She is passionate about her boys and a couple of other things: business and BTS – yes, the K-pop sensation. It is a statement highlighting what Grace values most: leaving things better for the next generation, partnering with industries and individuals to strengthen the "human" before the "resources," and celebrating the awe-inspiring magic in our differences. "Always leave it better than you found it. This personal and professional mantra speaks about doing what I can to always add value to every interaction I am a part of. As a consultant and business coach, I strive to help others in making changes, big or small, that matter most to them. Change that sticks, change that allows them to grow and be good in their own skin," says Grace.
As a leadership and team coach, a certified LEGO® SERIOUS PLAY® facilitator, and the Founder & Chief Empowerment Officer of V+A Consulting, Grace is authentic, fun, and deeply caring. In fact, these traits are evident in her business advisory work, coaching practice, and customized people programs, making her a trusted collaborator and sought-after speaker. "In an ever-evolving business landscape, I believe a coach's role is about honesty and guidance. With this in mind, I help organizations by partnering with my clients. We continue building leadership skills by improving mindset and sharpening capabilities," pinpoints Grace.
The Leadership Journey
Success in life is not something that came on a platter for Grace. She lost her father in her teenage years, and that taught her the value of making the most out of any time given to her. She was a single mom in her late 20s, which taught her so much about resilience, faith, and the power of a support system. Grace says, "Becoming a mother again in my late 30s, this time to a child on the spectrum, constantly teaches me about the magic of simple joys in a simplified life, prioritizing what matters most, and being clear about my own measures of success."
Although personal life experiences have had the biggest impact on Grace's life, professional experiences have contributed to moulding her into the leader she is today. Starting as an English teacher before moving into the corporate world, Grace has worked with some of the world's biggest and most well-known companies. For nearly 20 years, she moved up the ranks in the human resources space across many industries. Six years ago, Grace became independent by launching V+A Consulting in the Philippines. "V+A Consulting, short for Vision et Agir Management Consultancy Inc., was born out of a desire to spend more time with my eldest son and return to my entrepreneurial roots. We now do business advisory, consulting, and coaching engagements, mostly around Asia, with plans to expand later this year, moving into 2024," adds Grace.
Vision + Action
V+A stands for "Vision + Action" and encapsulates the company's mantra: as futurist Joel Barker says: "Vision without action is merely a dream. Action without vision just passes the time. Vision with action can change the world." However, Vision + Action was not Grace's first name choice when she conceived the idea of her coaching firm. She recounts, "When the company was being set up and registered, it took nearly 8 months to finish the process because of all the name changes we had to submit before it was approved! Maverick Management, Mavericus Consultancy, Goodness Graces Inc., and numerous other permutations were considered before Vision and Action passed government regulations – after slightly modifying it into another language (hence Vision et Agir) to finally pass obscure naming conventions/requirements."
V+A Consulting works closely with its clients to create customized learning programs. Starting with detailed discussions about business needs, the company considers desired outcomes and audience demographics before drafting the training program. "In most cases, when we have numerous runs of the same program, we take comments and feedback after each session and then tweak the succeeding runs accordingly. This ensures that a program stays fresh and relevant and meets the learning objectives and client expectations," shares Grace. Today, V+A Consulting has long-standing relationships with most of its clients. "They keep coming back to partner with V+A because they are delighted with us and how we do our work," adds Grace.
Due to fierce competition in the coaching sector, engagements are getting more complicated for V+A Consulting, and there never seems to be enough time. Grace says, "Overcoming these challenges is often a creative exercise vis-à-vis a balancing act. At V+A Consulting, we are fortunate to have amazing coaches and consultants on our roster who make it easier – and far more fun – to meet different clients' different needs, both here and abroad."
However, for Grace, the firsts tend to be the most memorable and significant – first coaching client, first international client, first team coaching client, first repeat engagement. "You never really forget your first(s) because they taught me so much about preparation, agility, and adaptability. These firsts allowed me a foundation to build my name on my business, which has afforded me opportunities to partner with other service providers and so many wonderful talents as we continue to expand our geographic reach and improve our list of offerings," shares Grace. V+A Consulting has several ongoing coaching engagements, transformation projects, leadership programs, and change initiatives in various stages with numerous clients. In the coming months, Grace and her associates are excited to expand and do more work across Asia – and the globe!
Being a Leader
Grace is one step ahead of being punctual when she works with a client. When she has client meetings or work sessions, she is usually online or with them in person before their agreed time. On quieter days, she brings her youngest to school and works in her favourite coffee shop until she fetches him. "Once home, we eat together, and then I continue with my phone calls, meetings, and paperwork (proposals, billings, presentations, design work). As I have been dividing my time between Manila and Melbourne, a typical day also means working out time differences with various clients," says Grace.
After going through many ups and downs, Grace now understands what it takes to be a leader. She says, "What matters most to you. When that is clear, what matters to others may not be of value to you. So, measure success in your own way, with your own standards." Grace's mantra of life success is clear: go beyond the external trappings of what "successful" looks like and be honest with yourself about what you really hold dear, what sort of person you strive to be, and what you would like to leave behind in this world.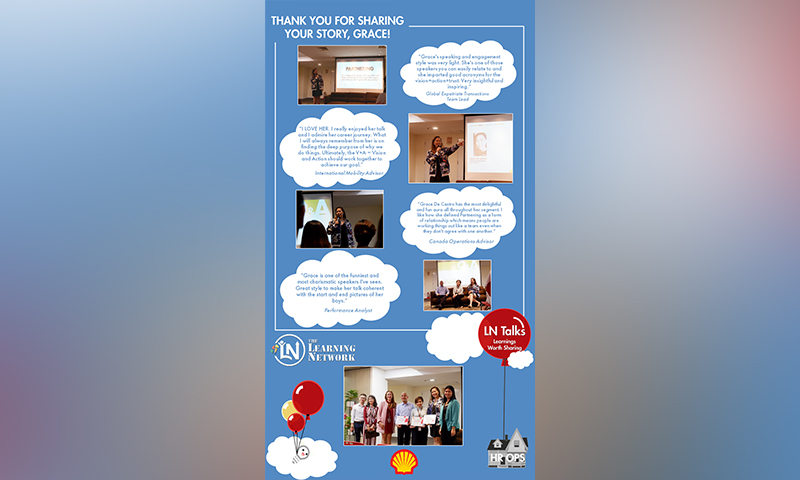 As for advice, Grace shares 5 things that have helped her in life's journey so far.
Gratitude: I've never forgotten this saying: "Your attitude of gratitude determines your altitude." Be thankful for your blessings and burdens. The former allows you to celebrate the good you now enjoy; the latter reminds you of the work it takes to make good things a reality.
Respect: Our paths are different, our experiences are varied, and our timings are our own. Respecting others and their choices should start with respecting myself and my life's journey so far. No comparisons are necessary.
Authenticity: After countless years of trying to conform and be "prim and proper," as I was often reminded while starting my career, I have accepted and embraced who I really am – someone who is often loud and bold and brash, and whose ways and style are not for everyone. And I am absolutely okay with this. So, stay true to yourself and keep doing you – everyone else is already taken!
Competence: Stay curious. Learning agility is key in my business. Continue to build capability and gain new skills. This helps keep the mind sharp while giving you a competitive edge in business.
Environment: Beyond your physical spaces, I see the environment as the community you belong to. Surround yourself with your tribe, your people. The ones who lift you up, champion you, and are your biggest fans. The same ones will call out your b.s. and keep you grounded and real. This support group is your lifeline; mine make up the "secret sauce" to my success.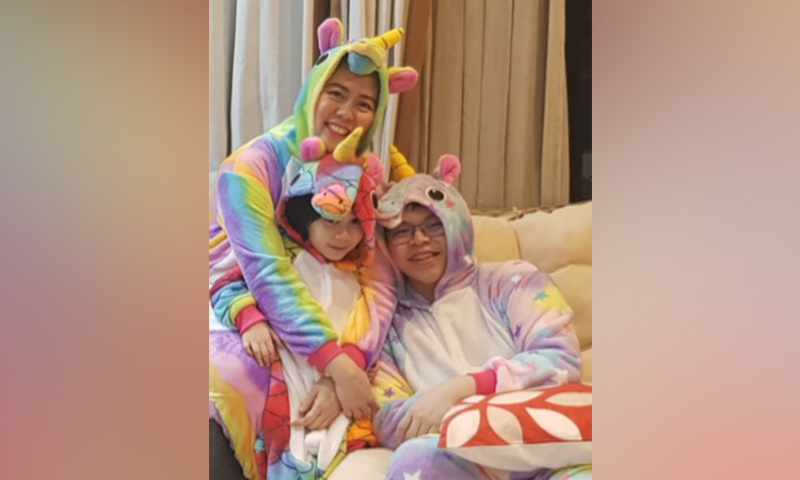 The sayings "the clearer the why, the easier the how" and "always leave it better than you found it" are Grace's personal guiding principles. Though recognized for the many hats she wears in her professional career, her favorite roles will always be life partner to one, Mom to two, bonus adult to another two, and Mama G to many. "My partner, my kids, our blended family, my extended family are the reasons I can do what I do because they are my safest spaces and I can be exceptional at what I do because of their love and support." At the end of the day, Grace says: "Cheesy as it may be, I simply want to do what I can to make this world a better place. And I want to make my loved ones proud while I do so."
Related Articles