Ts. Saiful currently serves as the Head of IT – APAC, for ASCENT Group, a Singapore-based, Global Independent Fund Administrator company. He is responsible for providing advisory, technology, solutions, security, and IT projects delivery for all ASCENT's offices across the Asia Pacific. He was listed as the World CIO 200, by the Global CIO Forum, for the years 2020 and 2021, as a recognition of his achievement in the industry. He was also ranked as the Top 75 CIO for ASEAN (CIO75), in 2021 by the International Data Group (IDG), as well as CIO50 ASEAN for the years 2019 and 2020. As an IT professional with an MBA, he has 22 years of experience in IT Management, Strategic Planning, IT Security, Digital Transformation, Project Management, Risk Management and Business Continuity. He holds the ISACA's CISM and CRISC certifications, PRINCE2 Project Management, SCRUM Master (Agile Project Management), ITIL Practitioner and Intermediate (v2 & v3), Microsoft's MCSA, IATA's Aviation Cyber Security and IBM's Lotus Notes Specialist. He is also actively participating in IT events and summits as a Speaker, Panelist or Moderator, both locally and across borders, such as India, Singapore, Philippines, Indonesia, the Kingdom of Saudi Arabia, Bahrain, and the United Arab Emirates. This is his way of giving back to the industry by sharing his knowledge and experience. Apart from the above, he currently serves as a Mentor to a technology start-up company, ArmourZero and a regular columnist for the 'When Expert Meets Expert (WeMe)' technology blog.
Technology has made the world have a paradigm shift. Owing to this tech revolution, so has the financial world been subject to it. Do you think that this is the right way forward and why?
Definitely, the financial world should evolve together with the rapid progress of technology. Customers now demand more innovation in financial products and to have more control over their financials over multiple-channel solutions. People are moving away from the traditional over-the-counter banking services model and have the autonomy of doing all their required transactions over the internet and mobile devices.
Furthermore, with the new generations of users who are well versed with gadgets and technology, we should see an increase in the demands and different sets of customer behaviour towards the financial industry.
This is the way forward and all banking institutions should keep up if they want to stay relevant. With the emergence of Digital Banking, it would be a direct threat to their survival if they still choose to remain stagnant with the traditional banking business model.
With 21 years of experience in IT, how has the world of fintech changed in recent years? 
The world of Fintech has changed so much in recent years. In Malaysia, the change has been accelerated these few years with support from the Central Bank's Regulation, the Government's initiatives, and the issuance of Digital Banking licenses in the country.
Nowadays, people are so used to payment apps, mobile banking, Peer-to-Peer (P2P) lending apps, investment apps and even crypto apps. Shopping has never been so easy with this emerging technology, and you can even order food or order your rides to move from one place to another. Who would have thought that you could easily open an account just by tilting your head to the left and right to verify your profile? 
Guess what, nobody even writes cheques anymore. Why need to go through the hassle when you could easily transfer your money via QR Code, instant transfer, and same-day processing of payments? The evolution of Fintech has made all this possible.
As the head of IT at the Ascent group, there is sure to be no dull moment. Can you share some interesting moments of your career?
Indeed. Since our company, ASCENT Group is running 100% on AZURE Cloud, we have gone the extra mile by having a regional Business Continuity Process which is instantaneous and with almost zero downtime. Should any disaster hit or anything happens to our business which resides in the AZURE Singapore Region, all our staff can immediately shift all their access to the Corporate BCP site hosted in AZURE Japan Region. This is to ensure a seamless business transition and our commitment to continue serving our Premier Clients and Customers. 
On top of that, we recently migrated our subscription-based international Fund Accounting system and have it hosted in our own AZURE Cloud. This was carried out with the aim of better control and protecting all financial data.
You have many accolades and awards for your contributions to the field. Which award brought you the most pride in your efforts?
My most memorable award would be the Top CIO 50 for ASEAN (CIO50) award which I received from the International Data Group (IDG, now known as Foundry) in the year 2019. This was the first inaugural CIO50 Award introduced by IDG for Southeast Asia, and I was honoured to be listed as one of the pioneer recipients of this award. It was also the recognition of all the IT innovations that I had implemented during my tenure at the Malaysian Aviation Commission, an economic regulator for the Aviation industry in Malaysia.
The world of tech is expanding each day and is always on 'auto-update.' How do you keep up with the latest advancements and innovations?
Continuous learning is a must. I have always encouraged my Staff to attend seminars on these new technologies and I also welcome vendors and technology companies to approach us and share about their latest products or new technologies.
We need to keep abreast with the latest development in innovations and technology and being part of international IT circles like the Global CIO Forum and CyberEdBoard has allowed me access to this valuable information.
You are also able to learn from others' experiences of walking down that path so that you would be able to avoid similar hiccups in your project implementation. This international-level collaboration and intelligence sharing would better prepare you to make a sound decision or determine the direction in which new technology is to be invested.
At Ascent, as the Head of IT, how do you create bespoke solutions for clients?
In ASCENT, we always involve the Business Users from the beginning and collaborate with IT in coming out with the best solution for business, for clients or for operational efficiency. We also have very dynamic Business Heads who are really committed and consistent on what is to be achieved. This strong collaboration has so far been fruitful and there were no cases of Shadow IT in our environment.
The way your business runs, and the operations are different from one company to another. To create bespoke solutions for clients, input from businesses is essential as they are the ones managing the clients at the frontline and they would also be the ones to carry out the finished product when it is ready. One of the key results of this strategic brainstorming is our eKYC system (Know Your Customer). It was so good that the Management decided to commercialize this eKYC as part of our ready package to the Clients.
How do you determine the right strategy for each client when it comes to financing?
I have this 'BRAG Rule of Thumb' when it comes to the financing of project prioritization. I am certain that every company has laid out a lot of projects in the pipeline. Hence, choosing the best would help you get the most out of your investments.
B: Brings value to the company and stakeholders. Please select the projects that would impact your bottom line, increase User Experience (UX) and be the most critical for business survival.
R: Right fit technology. Do not overspend unnecessarily and select the right technology with your budget, company size and operation needs. There is no one-size-fits-all kind of solution when it comes to technology.
A: Aligned to the Business Goals and Objectives. IT should be leveraged to increase the profitability of the business or to make Operations more efficient. IT should no longer be set up as merely a cost centre.
G: Good balance between People, Process, Technology and Compliance. We need to develop the user's readiness whenever we introduce a new system because, without the combination of all key processes, your new project may end up as a white elephant project.
Who has inspired you the most in your professional life and why?
In my professional life, I have always looked up and owed it to my late Boss, Mr Izzanee Idris. In my eyes, he was a Mentor, a friend, and a great Boss. He was the one who groomed me to become an IT Management. His values, his good conduct, his integrity, and his crisis management skills had a great influence on me and helped me to become who I am today.
Cybersecurity is a major concern in this day and age. What are some of the pitfalls in the tech world? How can we protect our information?
Cybersecurity is indeed a critical factor that would keep the CIOs and the CISOs awake at night. The threats keep evolving and the threat actors are becoming more creative in coming out with ways to penetrate your organizations.
In my personal view, access to Cybersecurity Technology is still quite expensive and it would be a disadvantage for start-ups or small to medium companies to be able to secure such protection with a limited budget.
We need a cybersecurity solution that is comprehensive and affordable, and the emergence of Security-as-a-Service (SECaaS) solutions may provide an alternative to this scenario. 
To protect our information, you need to go back to the foundation and reinforce your internal processes and system.
Know what to protect: Take stock of all your information assets, and classify their importance and criticality. Then assign the strictest and strongest protection to the most critical data.

Know who accesses your data: Clean up your list of users in the organization (housekeeping) and make sure only the right users be assigned to the right folders or data. 

Know where your data is being accessed: Go towards a Zero Trust setup, a local DMZ is no longer trusted and safe. Always be vigilant about where the traffics are coming from.

Focus on Multi-factor Authentication: Working on a tight budget? Focus on what you can control to increase the complexity of the security.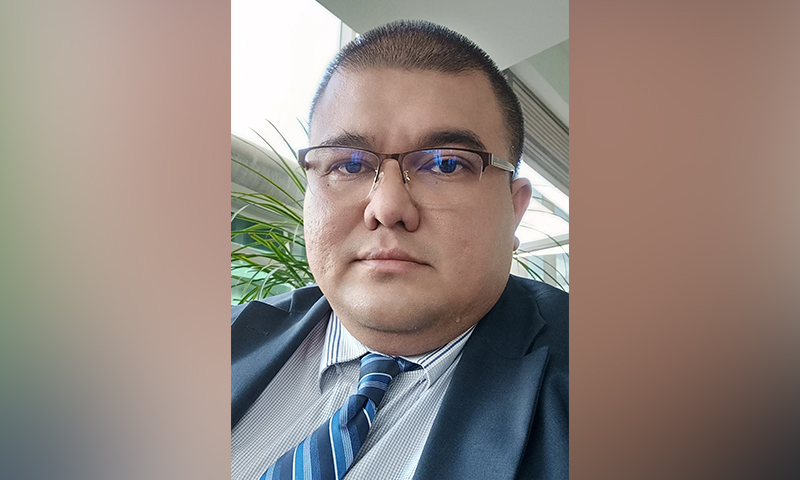 What, according to you, has been the most useful innovation in the field of IT? Do you think it is the future of IT?
I always root for the Internet of Things (IoT) and I do believe that IoT would still be relevant as the sought-after technology moving forward. The application of IoT is limitless. All this data that is being collected and transferred by the IoT devices, if used together with Analytics would become a powerful source of information which could be utilized for stock forecasting, market topology and distributions, customer behaviour analysis, new product and market segmentation targets, just-in-time production, etc.
In Aviation: It increases flight safety, by having sensors integrated into every component of an aeroplane. Should any equipment malfunction or the flight is having issues in mid-air, the ground crew will be alerted and ready with the rectification team at the next airport where the aeroplane would land.
In Smart Homes: Now you can manage your house better while you are away. Switching off the fan or TV, brewing the coffee up front before you reach home, activating the CCTV or alarm remotely for safety or even replenishing your fridge stocks by ordering online whenever there is a shortage.
In Smart Cities: If you put a simple sensor in anything, it becomes smart, connects to the network, and operates in the best interests of the urban population. Traffic management, water distribution, waste management, urban security, and environmental monitoring are some of the approaches we can leverage by using IoT.
In Smart Retail: This is what they have been implementing in some parts of China, where the customers can enter the Supermarket and take their groceries and exit without the need to queue at the cashier counter. 
In Smart Farming: Technology has increased the efficiency of modern farming with the crops being monitored by drones, humidity sensors, and growth analyzers. It would also be more cost-effective, especially if you are running hundreds of acres of plantation with limited manpower to support it.
In Smart Grids: The Smart Grids are about managing energy consumption and similar resources in an effective and traceable way.
Related Articles