Kirsty Charleson is Principal Lead Program Manager in Microsoft, Microsoft EDC Advisory Member, Director – Women in Tech and experienced Mentor and hackathon advisor. Kirsty brings with her over 20 years product, program, and strategic management experience in fintech, financial services and automotive industries across both private and public sectors.
In an exclusive interview with Digital First Magazine, Kirsty Charleson reveals her thoughts on some of the changes that have occurred in the tech industry over the last few years, the most exciting thing she finds about working at Microsoft, her responsibilities as a member of Microsoft European Development Centre (EDC) leadership Team and Lead for Diversity & Inclusion, personal mentors who have helped her grow in her career, and a lot more. Following are the excerpts from the interview.
According to you, how has the tech industry changed for women over the last 5 years?
In my view there has been some notable changes in the tech industry in areas of representation, awareness, support, education, and action.
For example, DE & I – companies now are starting to recognize the importance of Diversity, Equity & Inclusion (DEI) and as a result are making conscious efforts to recruit and retain more women and underrepresented groups in the workplace. I have seen more organisation's implement new programs and policies to support development of these underrepresented groups which is slowly starting to show in the areas of more senior leadership and board positions.
Entrepreneurs / Startups – Data is showing us that there was a significant rise in female-led startups during the pandemic, unfortunately while the number of female startups rose at a faster rate the number of startups created by women that have been receiving funding Is still very low compared with Men, so I believe more could definitely be done to make improvements in that space.
Greater Awareness – There is definitely now a greater awareness and consciousness of discrimination and harassment in organisation's.  Thankfully companies have recognized this, and more and more are implementing targeted policies and procedures to address the issues and are encouraging people to have a voice and speak up.
Education – The level of progress has been increasing in terms of diversity in technology education. Universities and educational institutions are now offering more programs and resources to encourage, attract, retain and support diverse groups in a wider range of technology fields. An amazing example of this is Dreamspace at Microsoft Ireland. It provides immersive, research-based STEM experiences for students, teachers, and communities to enhance their STEM skills along-side crucial social-emotional skills such as empathy, creativity, ethical decision making and collaboration.
Product Development – As more under-represented groups join Tech we are starting to see products  that are more considered from a diversity and accessibility perspective.  I believe this is as a result of a more diverse pool of talent in Tech.
Networking & Media – There is definitely a greater representation of women in tech, tech media and tech events and publications focused on women in technology. There are podcasts and video's, educating individuals on what it means to work in STEM and Tech. What this does is provide roles models and show women thinking of moving into tech that it is possible to have a great career in STEM and Tech. One organization leading in this space is Women in Tech®. Through my work with Women in Tech we are on a mission to empower 5 million Women and Girls by 2030, by meeting 5 of United Nations Sustainable Goals.  #4 Quality Education, #5 Achieve gender equality and empower all women and girls, #8 Promote sustained, inclusive, and sustainable economic growth, full and productive employment and decent work for all, #9 industry, innovation and infrastructure, #10 Reduced inequalities.
To conclude, while I have seen some positive change for women in tech over the past number of years, there is still a huge amount of work and progress to make over the next number of years, which we are all responsible for.
As a Lead Program Manager at Microsoft? What's the most exciting thing about your job?
Working for Microsoft is exciting for a number of reasons, I have the opportunity to work and collaborate with some amazing and talented individuals every day. At Microsoft we work on cutting edge technology and products, in a strong corporate culture which has a commitment to Diversity & Inclusion. Microsoft offers an environment of empowerment, growth mindset and culture. Regular focus on career development, mobility, and promotional opportunities. Satya Nadella is one of the true great leaders of our time. He believes in the power of positive leadership. He believes that a culture with a growth mindset requires us to truly understand and share the feelings of another person. This is one of the reasons I joined the Microsoft.
You are a Mentor for Microsoft Female Start-ups Founders program. Can you please tell us about your role and some of the exciting projects that you are currently working on?
I really enjoy being a mentor and truly value the opportunity to give back and support others in the growth of ideas, themselves, and their companies. To be able to listen, understand and when appropriate share experiences. Sometimes, I have to be the person to ask the difficult questions, identify gaps, highlight areas that are not clear from a customer perspective or give feedback that is hard to hear – all of which is part of the learning & startup journey.
One founder / startup that is definitely worth highlighting and has been great to work with is Nessa Maguire and her company EudaOrg. EudaOrg is an organization to watch out for in leading the DE & I space in 2023 and beyond. The new platform will help companies foster diverse, equitable, and inclusive workplaces and really provide actionable plans to help organizations become better at Diversity Equity & Inclusion.
What inspired you to become a part of Women in Tech? Please brief us about your role as a Global Events & Marketing Director.
Women in Tech is an amazing organization, and I was inspired to join because of Ayumi Moore Aoki's vision to create a global movement to empower 5 million women and girls into STEM by 2030. Ayumi's vision and energy is truly remarkable. With the help of the growing voluntary network of amazing individuals we are creating opportunities and developing Women in Tech at a global and local level.
During 2022, I lead the Global team who were responsible for creating and bringing together all the movers, shakers, and innovators across many industries, not just Tech to Our Global Summit, Regional awards in South America, Mena, Europe, Africa & Asia and lastly our Global Awards in Dubai. Our Global Summit, Paris 2022 was under the High Patronage of Her. Highness Sheikha Mozah Bint Marwan Al Maktoum.  In May 2023, Women in Tech will host our Global Summit 2023 in Paris. This year we will focus on Web 3, Immersive tech, Cybersecurity, Sustainability, Financial and Digital inclusion, AI Ethics, and Digital activism.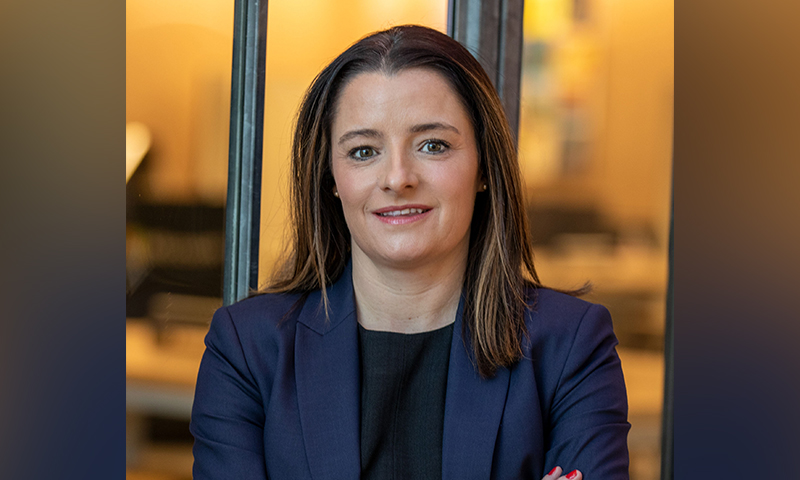 You recently became a member of Microsoft European Development Centre (EDC) leadership Team, and Lead for Diversity & Inclusion, can you tell us about these responsibilities.
Yes, as the leadership team we are responsible for providing the strategic advice for the EDC, collaboration and defining priorities for the site. We will govern and drive accountability for the execution of regional priorities each year. We will deliver on the One Microsoft Culture and act as the Executive sponsors for different initiatives across the site. In my responsibilities for Diversity & Inclusion lead I am responsible for holding leaders accountable for delivering on their Diversity & Inclusion Core priorities on an ongoing basis. For fostering a culture of inclusion by reinforcing and modelling inclusive behaviors.
What are some of the challenges you've encountered while working in the tech industry, and how have you overcome them?
There are many challenges that I have encountered during my career some are not unique to Tech. Some that would be top of mind for me would be lack of female representation, limited/lack of flexibility in the workplace, gender / age bias and lack of support.
The lack of representation in leadership positions. This has made it difficult for me, other women, and underrepresented groups for that matter to find mentors and good role models. Over the years I was very keen to change this and have actively been involved in various mentoring and coaching groups both as a mentor and mentee. This is something I would encourage others to do the same, it is rewarding to work with others and give back.  I have been intentional about seeking out strong, positive role models and mentors myself and I can honestly say that they have shaped the career and person I am today.
Lack of flexibility, – Some organizations I have encountered do have a lack of flexibility. Often it would be the woman that has to choose between their career and family life because of that lack / limited flexibility. Microsoft for example has some very good policies in place to support all employees in terms of flexibility and life outside the workplace. I feel Governments do need to do more to support these organizations though by continuing to expand the amount and quality of affordable childcare, introducing equal maternity/paternity leave for all types of parents.
Limited resources & Opportunity – I have found that over the years there was very limited resources and perceived opportunity for women to progress into tech. What I mean is that the perception of having a career in tech was and still is in some areas largely perceived as a male industry. When I think of Data Centre's for example, very few women apply for the university courses required to move into that field of tech. We need to do more to highlight and demystify the different roles and opportunities that are available. It is important for me now that I leverage my positions in Microsoft, Women in Tech and EudaOrg to be part of creating the resources, support, opportunity and visibility that people need to connect and be successful in their careers and in Tech.
In your academic or work career, were there any mentors who have helped you grow along the way? What's the best piece of advice you have ever received.
Absolutely, it is something I did early in my career and have kept finding new mentors as my career evolved and grew. I have been very fortunate to have had a few amazing mentors during my professional and academic career- some now I would consider friends.
One piece of advice that always resonates with me was to trust my instinct and to believe in my ideas and be confident in my ability. The countless times I have not progressed an idea or feeling because the person I was sharing it with was more senior or had wider responsibilities than I did at that time. Not everyone will initially share the same vision you create; you need to bring them on the journey with you. They highlighted to me that our time is limited. That I should focus on what brings me joy – not what brings me stress and to take risks as long as they are thought out wisely.
What has been your most career-defining moment that you are proud of?
For me it wasn't one thing, it has been a journey. Early on in my career I understood the importance of having rounded experience both inside and outside the workplace. Having a growth mindset, knowing the importance of continuously learning new things and having the determination to achieve every goal I have set myself has been key. I have travelled to and experienced more than 50 countries and cultures and have been intentional about each new role I have accepted. I have always had a strong desire and take great pride in being able to give back. Volunteering and mentoring even early in my career definitely enriched me as a person. I have been fortunate to have volunteered on an animal reserve in Namibia, taught tech to students and the elderly, mentored rising talent at Hackathons in UAE. All of these opportunities are opportunities that I am proud of and define me as a person.
Where do you see yourself in the next 5 years?
Tech is evolving continuously so it is hard to know exactly the role or specific technology however I do have a background in Artificial Intelligence / Machine Learning and am currently studying the area of sustainability so perhaps a leadership role that would combine both of those interests. Also continuing with the professional mentoring and coaching to ensure that I have the opportunity to elevate others to the next stage of their careers will definitely be part of the plan.
What advice would you pass on to other women to help them progress in the tech industry?
The advice I would give is to always look for stretch opportunities in each role that you have, to believe in your ability, trust your instinct, be your authentic self and to seek out good role models to support and mentor you. Look for opportunities to support and mentor others, what you can learn from them can equally be as enriching for you as it is for them.
Related Articles