Industrial Revolution 4.0 is upon us and in fact, is getting hastened by fundamental changes to the way customers and companies will consume in the post-pandemic world. Today, every company is a tech company and every department is a tech department. Even the proverbial neighborhood Kirana store will not prosper unless it adopts digital technologies to reach customers, display products, take orders and payments, and manage operations.
Such a digital transformation requires two things – the technology itself & the capability to implement the technology. The issue SMEs face today is not a dearth of technology, but the lack of short-term talent to implement the technology. We see SMEs struggling every day to find the right partners for their website projects, mobile applications, digital marketing, or cloud migration.
"Benchkart aims to make available the talent in a way that helps SMEs implement & adopt technology solutions. We are partnering with over 350 of India's most reputed mid-sized & small agencies & IT Firms to create a workforce that can come to the aid of any SME requiring quality support in its digital journey," says Kislay Kumar, Co-founder, Benchkart.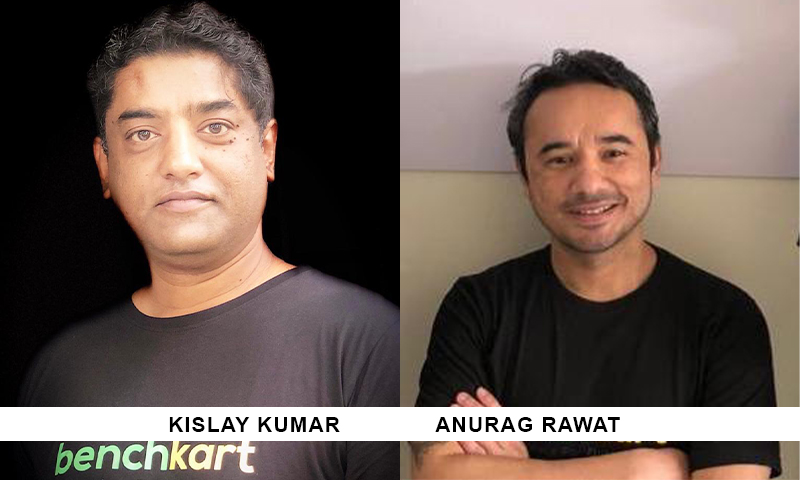 Founded by Kislay Kumar and Anurag Rawat, Benchkart is a marketplace for the procurement of digital B2B services. It is a platform with customers on one side and agencies on the other, helping them find work and collaborate with processes for quality of delivery as well as security of their payments and data. "We want to make it easier for smaller companies to find and work with reputed agencies. This is a single point agenda for Team Benchkart", says Kislay.
Building their entire proposition around the needs of the start-up and SME segment, Benchkart helps its customers in getting their projects delivered across Design, Web Development, Mobile Applications, Digital Marketing, Software Development, BPO & KPO, Cloud and Emerging Technologies by executing their projects through hand-holding and project consultation, access to a qualifies partner network, secure payment gateways, and tools for project management.
With experience across top MNCs in India, Kislay and Anurag brought complementary skills related to technology, project management, business development, and strategy. While Kislay, an IIM Calcutta alumnus, had a chance the experience the unprecedented growth in business and several global awards and recognition during his time with Microsoft India, Anurag, a serial entrepreneur, passionately invested in making sure the Benchkart platform provides the highest value to its users.
One of the problems Benchkart aims to solve is that of "Search and Discovery" of reputed IT agencies. Relying on referrals and internet searches, which is both times consuming and susceptible to errors, is something Benchkart is trying to avoid.
Kislay adds, "The second area where we get a lot of positive feedback on is the area of 'Free Consultation'. This helps SMEs be able to define their project deliverables and their business requirements much more granularly. In absence of this, they would often either delay their projects or keep changing their project briefs which would lead to issues with the service provider."
Benchkart also provides a level of comfort and trust through secure payment gateways and escrow features, allowing them to get their executed from service providers in any part of India, without which they would tend to favor service providers who were in physical proximity only.
Focusing on Indian and Global SMEs, which provides a massive segment of employment to the majority of the world's population, Benchkart services are completely free for its customers. "From our Agencies, we charge a nominal (single digit) commission which they would otherwise spend anyways on their business development activities. We see ourselves helping SMEs globally in their digital transformation journey by getting them to find the right agency from India for their digital projects," concludes Kislay.
Related Articles