The Future of Senior Living Hospitality: Personalizing the Consumer Experience with Innovation and Technology
CCL Hospitality Group, a prominent player in the culinary and support services industry, is making waves with a progressive approach to the client and consumer experience. With its four distinct operating companies — Morrison Living, Coreworks, Unidine and The HUB — the group keeps a keen eye on the ever-evolving retirement and recovery industries to offer its clients optimal solutions in a competitive market. CCL Hospitality Group's comprehensive range of services spans culinary expertise, supply chain and purchasing management, operations optimization, nutrition and wellness, talent acquisition and retention, retail and design, data and analytics, housekeeping and environmental services.
As interests and service expectations of the population are shifting, so must the organizations that offer hospitality-centric services. Through research, focus groups and interviews, CCL was able to identify a gap in the market in the provision of customizable, hospitality-forward solutions. "Our vision for CCL Hospitality Group emerged from a clear recognition of the need for tailored and better hospitality services," states Dan Natterman, CEO of CCL Hospitality Group. "We saw an opportunity to reimagine the industry beyond the limitations of traditional food service management. By strategically positioning the operating companies under the parent company, CCL Hospitality Group, we can better leverage our collective expertise, resources and unwavering commitment to excellence that we bring to our clients' communities."
The operating companies — Morrison Living, Coreworks, Unidine and The HUB — are better positioned to deliver unapparelled service solutions as a result of CCL Hospitality Group's significant scale and its innovative and forward-thinking approach.
"We recognize the importance of economies of scale in today's competitive business landscape," Natterman explains. "Through corporate and regional support, our teams have access to vast resources and infrastructure that allow for more efficient operations, effective management and a deeper understanding of data-driven insights, which lead to identifying opportunities and solutions that help our clients thrive."
CCL Hospitality Group's Unique Approach to Outsourcing
CCL Hospitality Group stands out from its competitors by adopting a distinctive method of outsourcing that goes beyond the conventional one-size-fits-all management style. Rather than solely providing food and support services management, the company takes a more consultative approach built on collaboration, communication and informed decision-making. This approach involves aligning with the mission and vision of partner communities, enabling a deep understanding of what is most important and the critical business objectives and opportunities at hand. Embracing this way of thinking allows CCL Hospitality Group to approach each client with tactical strategies to help address their unique needs more effectively. Additionally, CCL's methodology is strengthened by applying research and insights to developing and applying forward-thinking processes that allow them to tailor their services to achieve better results.
"Our strength lies in our teams and their expertise and commitment to service. Through their passion and unwavering commitment to excellence, supported by the parent company's access to resources and scale, CCL Hospitality Group's vision of delivering hospitality-centric and unparalleled experiences becomes a reality," adds Dan.
Appealing to the current and prospective senior and healthcare service consumers is top of mind. As the population of consumers continues to evolve, so must the services or enhancements that define the consumer experience. Utilizing research to discover consumer propensities, interests and trends related to buying decisions, CCL Hospitality Group remains agile in how they meet these needs, positively impacting the industry and keeping them competitive in the hospitality market. The adaptation and implementation of innovative concepts and technology make CCL Hospitality Group a Most Innovative Company in 2023.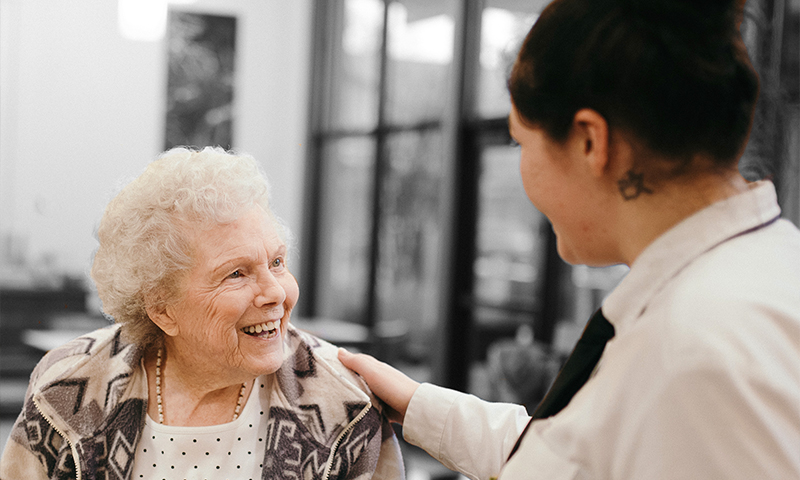 Leveraging Innovation and Technology to Enhance the Consumer Experience
In an era where consumers wield unprecedented discernment, shaped by the pervasive utilization of technology, it is becoming more apparent that the senior living and healthcare industries need to adjust to the modern expectations of choice and autonomy for their residents and patients. Enhancing the customer experience goes beyond the quality or number of meals served. While important, embracing a hospitality mindset and seeking ways to improve operating efficiencies can lead to higher productivity, service standards and guest satisfaction. To achieve this, leveraging technology and thinking through how to best incorporate it based on each community's unique needs is proving to be an area where CCL Hospitality Group excels.
Communication is essential in hospitality, so it is no surprise that one technology that CCL features in its operations is the use of service headsets that operate on cellular service. Communities can often have multiple buildings or wings, and using such devices can provide faster communication and service, leading to a more positive experience for guests. Headsets allow team members to connect from anywhere on campus without interruption, relay and receive messages timely and more effectively respond to guests' needs. Additionally, headsets create better communication within the team. The kitchen team and expeditors can call for service when a dish is ready to go to the table, maintaining the dish's integrity because of a shorter time from kitchen to table. Managers can share important shift notes and training messages, increasing the knowledgeability of guest-facing team members and servers can communicate to the kitchen additional guest requests to have them delivered promptly.
Similarly, call pods allow for service on demand, proving especially effective in areas with staffing limitations or venues where service timelines are less defined. An example of when these are used might be in a senior living community's café, pub or poolside setting. In contrast, these have also been implemented throughout additional levels of care, allowing residents and patients who use assistive devices for mobility or receive meals in their rooms to request service in real-time, making the experience more comfortable, safe and enjoyable.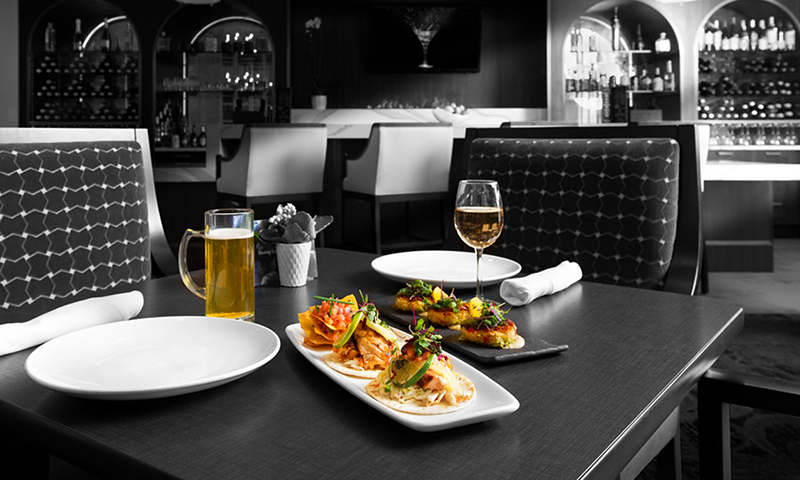 Diversifying the Experience
While many communities are adapting their offerings and programming to meet the demands of the current and incoming residents and patients, there is still a significant opportunity to help provide these demographic groups with an experience that matches one beyond the confines of the four walls. Offering diversified venue options gives residents, patients and staff more choice when it comes to their dining experience.
Within communities, CCL Hospitality Group has identified an opportunity to incorporate the automated benefits of self-service kiosks and markets, expanding available options and adding an element of convenience. Self-service models can also mitigate high labor costs while helping to improve the productivity of service team members by affording them more time to attend to guests in on-site restaurants.
Increasing opportunities for diversification and keeping with the progressive approach to unconventional outsourcing, CCL Hospitality Group is currently piloting a dining-out program that allows residents of senior living communities to use their meal plan at local restaurants. The unique dining card operates like a credit card, allowing residents to further customize their dining experience and manage card value on the spot.
"We prioritize the well-being and satisfaction of the residents and patients through a multi-faceted approach, encompassing technology and innovation and personalization," shares Lee Boudreau, SVP of Consumer Experience at CCL Hospitality Group. "We recognize the importance of high-quality hospitality experiences that meet and exceed expectations."
By deploying these mobile technologies and modern solutions, CCL Hospitality Group enhances the overall experience and provides better accommodations to increase guest engagement. The benefits include an emphasis on service, improved communication, streamlined processes to support team members in their roles, optimized performance and to amplify satisfaction for clients and their clientele.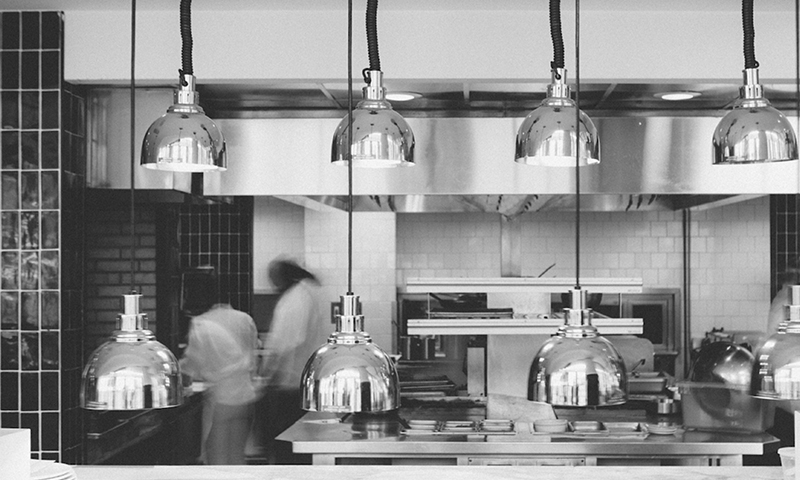 Harnessing Data and Analytics for Informed Decision-Making
Recognizing the sophistication and discernment of consumers, CCL utilizes reliable data and analytics to drive decision-making. By examining industry trends, consumer opinions and buying habits, CCL designs a guest experience strategy that considers the preferences and propensities of current consumers while drawing attention and attracting new audiences. Leveraging these key insights allows CCL Hospitality Group to offer greater accountability and predictability while honing in on its approach to providing a higher level of hospitality.
The strategies embrace everything from culinary programming, nutrition and wellness initiatives, guest experience and venue design. Data and insights unlock patterns and correlations that translate into valuable business intelligence. From that, CCL Hospitality Group can make better-informed decisions that enhance the value of a partnership and give clients an advantage in a competitive market.
CCL Hospitality Group's commitment to excellence is evident as they ensure an unmatched level of quality and expertise. One case study showed that through a collaborative partnership, CCL Hospitality Group could address staffing and turnover challenges by thoughtfully recruiting its team members, eliminating the need for temporary labor, and improving operational efficiency. More importantly, CCL Hospitality Group strongly emphasizes providing a path for professional development and growth and ensuring that every team member feels valued and understands they have a stake in the organization's success.
Another notable community case study shows that CCL Hospitality Group helped enhance the resident experience through customized nutrition and wellness programs. By leveraging the expertise of its culinary and dietary teams, CCL Hospitality Group implemented tailored programming that incorporates fresh and locally sourced ingredients, nutrition-forward options, and education initiatives to promote healthy eating habits and overall wellness within the community.
These case studies represent just a glimpse into the breadth of CCL Hospitality Group's capabilities, showing dedication to collaborative partnerships and a relentless pursuit of excellence that define their approach. By continuously pushing the boundaries of what outsourcing offers, CCL is setting new standards and shaping the industry's future.
To read the case studies in full, visit ccl-hg.com/casestudies
Staying Ahead of Senior Living Trends
As the industry continuously evolves, CCL Hospitality Group focuses on providing exceptional and modern services to its partners. By embracing innovation, they help their partners differentiate their brands and offer unique program offerings, services, and experiences.
Furthermore, as sustainability is a growing priority, CCL Hospitality Group stresses incorporating sustainable practices throughout its supply chain ecosystem. Promoting such initiatives aims to reduce waste and support environmentally friendly choices.
CCL Hospitality Group recognizes that through collaborative partnership and understanding of the industry, they provide better solutions to achieve business objectives and champion the expectations of clients and guests, now and in the future. CCL is committed to shaping the future of health and senior living by adopting a more engaging, collaborative, transparent, and consultative approach. As a provider of hospitality-forward dining and support service management, they embrace the culture of the communities across the continuum of care, imparting a progressive approach to delivering value.
For More Info: https://www.ccl-hg.com/
Related Articles