Melissa Slaymaker is Talent Hub Director for Women in Tech Global and Volunteers as the Women in Tech Country Director for South Africa, a registered Non For-Profit Company. She has worked in Technology from an Executive Search and Recruitment perspective for over 15 years in the UK and in Africa connecting Women to Technology and Leadership roles. Melissa is a speaker, moderator, and advocate for Diversity and Inclusion in the workplace and helps to empower women through connecting them to opportunities! 
Melissa has a BSc Degree in Psychology, Genetics and Physiology from the University of Stellenbosch and a postgrad MDP (Management Development Program) from the University of Witwatersrand.  Melissa is also the Co-Founder for NFTy-art, a start-up that helps African Artist mint their art into NFT's (nfty-art.com) that can be sold on the Metaverse. She has a real passion for Technology, Empowering women and for connecting people. Recently, the team of Digital First Magazine sat down with Melissa Slaymaker to know about her role as a Talent Hub Director for Women in Tech, her volunteering experience as the Country Director in South Africa, personal mantras for striking a work-life balance, and a lot more. Let us take you through the wonderful insights we received from Melissa Slaymaker.
In your opinion, what are some of the key strategies that can help women achieve the success they want in their workplaces, especially in male-dominated roles or industries?
There are a few strategies that I could mention. First of all, know yourself, what you stand for, and develop a personal brand around that, so that people know who you are. Identify your "tribe", a supportive network of peers, colleagues and senior managers that you know will have your back. Know who your male allies are, that will support you and that you can learn from. Dare to ask questions. Gain the confidence in yourself and know what your value add is. Understand what your strengths and weaknesses are so that you can utilize your strengths and work on your weaknesses. Finally, get a mentor that will guide you in your career.
According to Namely's HR Career Report, 71% of HR professionals are female. Why do you think is the HR profession dominated by women?
HR qualities or characteristics are "female" by design. What I mean by this is that the qualities usually in a HR person is caring, nurturing, fair, kind, understanding, putting people first.
There are many men that have these qualities, but it tends to be a more attractive career opportunity for women, as usually these characteristics come naturally to them.
Please tell us about Women in Tech Talent Hub. As its Director, what are your roles and responsibilities?
The Women in Tech Talent Hub is a job board where companies that want to find diverse talent can post their jobs. We market the jobs on LinkedIn and via our newsletters that go out to our 200 000 + network of women globally. 
It also makes our members aware of what jobs are available, what skills are in demand and how to apply.
We also have Diversity and Inclusivity workshops, as well as workshops on how to write your CV, prepare for interviews or create your persona brand – all to help our members get jobs.
The Talent Hub also offers a recruitment service, based on a retained model.
You also volunteer as the Country Director for Women in Tech South Africa. Can you please share your experience of working with the non-for-profit organization. How different is the South African talent (women) pool than rest of the world?
First of all the South African Talent (men and women) are in my opinion some of the best in the world. I lived in the UK for 14 years and USA for 2 years and companies love to hire South Africans where possible as they are resilient, have excellent work ethic, great communication skills and work harder than most. When I moved back to Cape Town I started following Women in Tech, but there was no chapters in Africa. That was one of the main reasons I decided to start a chapter – was to put South Africa and Africa talent on the map. I was so proud in October 2022 when we had 2 South Africans win 2 of the 8 global awards in Dubai.
The South African chapter has grown to 11 members 17 Advisory Board Members – all volunteering to help towards the global mission of empowering 5 million women and girls in STEM by 2030. This year alone, the South Africa Chapter has impacted 17850 lives through our various programs. These include: Mentorship program, THIS IS ME (job readiness program), IT Learning centre created in Philippi Village, Computer donations, PowHer.events, Awards, School career days etc. 
What led you to establish (co-found) a start-up called NFTy-art.com? What are its objectives and vision?
I am very interested in learning new skills so when an opportunity became available to do a course on NFT's I jumped at the chance. Since then, I have been hooked on learning more about the Metaverse, Crypto, NFT's – all things that use Blockchain Technology. Through our Women in Tech Network and Partnerships we have access to various curriculums to learn Blockchain and I wanted to help empower others around me by educating them on this new technology.
When I met Leora Hesson from Artjamming, we instantly connected and created this concept of learning, but having fun and creating art that we then mint into NFT's.
The African Art Collective is a digital art gallery in the Metaverse that uses NFT's to showcase artist work that can be sold on Opensea and potentially create a passive income. I'm really passionate about Financial inclusion and empowering through quality education, so this speaks to many of the problems we have especially in Africa, and through NFTy-art we can help de-mystify the Metaverse and help create an inclusive future for African artists.
As an Executive Search and Recruitment Consultant helping companies recruit diverse talent, what kind of challenges do you face during the recruitment process and how do you overcome them?
The recruitment market is very competitive and talent scarce. In South Africa we have a huge "brain drain" going on as many leave the country or work for companies remotely as the Pound, EURO and Dollar is very attractive compared to the Rand. Having a huge network is important to be successful, which can take some time to build. To overcome this I stay up to date with trends, attend as many events as I can and continuously network to build relationships.
At various events, you speak about bridging the digital gap in Africa to prepare for future jobs. Can you please shed light on this topic?
Africa as a continent has the largest population of youth in the world, yet our education systems are arguably the worst. We face further obstacles like connectivity issues, high cost of data, basic infrastructure, safety, loadshedding, which makes access to digital learning, especially in rural areas, nearly impossible. Our curriculums are over 500 years old which doesn't prepare our youth for the working world today, which means there is a huge skills gap, even after a person completes their tertiary education.
The solution to this, I believe, is a re-vamp of the entire school system.  Collaboration between government, the education sector, enterprise, and corporates to help build the necessary infrastructure, creating safe, well-connected spaces where all children can learn. Access to good quality education at low costs.
This problem is only going to get worst, and unemployment is going to rise if nothing is done.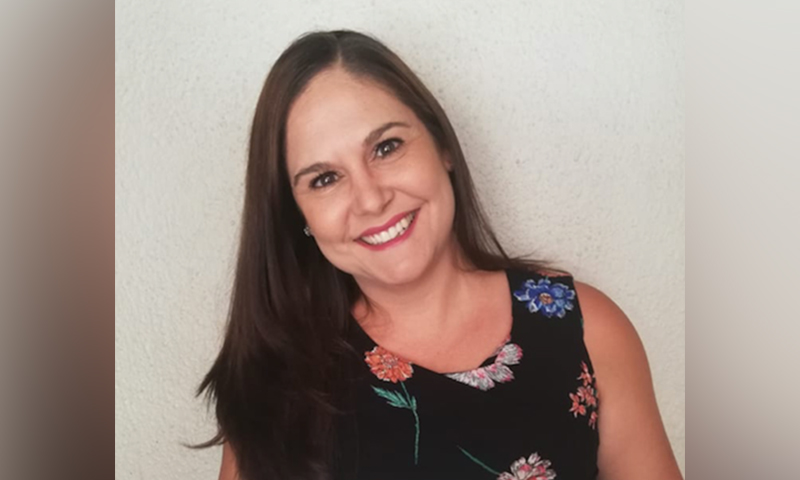 What is the one lesson learnt that's unique to being a woman?
There are many lessons, but if I have to choose one, is that women are their own harshest critics and their lack of confidence and imposter syndrome results in them not putting their hands up for promotions or not applying for jobs when they don't meet 100% of the criteria, compared to men that will apply if they meet 50% of the criteria, resulting in less women in leadership roles, and the gender gap increasing in STEM especially. 
As a single mother, how do you balance your personal and professional life?
This is never easy. I am a positive person in general and always look at any situation as an opportunity rather than an obstacle. My children motivate me to work harder and to live my purpose which is to serve others, connecting people and to try and make the world a better place.
I like the outdoors and go glamping with my children whenever we get the chance. 
We are lucky to live in Cape Town with many beautiful beaches, wine farms and hiking trails.
Throughout your career, you have and continue to don numerous hats and excel in all the roles. What is your secret mantra for being successful?
I do things that I'm passionate about. Everything I do connects to my purpose
Connecting people, creating partnerships, collaborating to empower others. 
Whether that is connecting people to jobs, connecting founders to funding, connecting children to educational opportunities, connecting women to a global network or artist to the Metaverse, it's all the same purpose and leads to empowering others.
What piece of advice would you give to aspiring female professionals?
Find your purpose. 
If you know your "Why", your Passion, whether that is creating, serving, leading, learning, travelling, caring, organizing, connecting etc., find a way to turn that into a career or a business that gives you financial freedom. 
Don't try to do everything on your own. Find partners, peers, or a network that will help you achieve your goal. Outsource that which you are less good at and focus on your strengths.
Related Articles