An exemplary personality with a unique view of life and a drive to succeed despite all circumstances is Ryan Nicholas Leong Wei Ren. Being diagnosed with cancer can be difficult pill to swallow, and to be diagnosed with such a severe disease at such a young age can be more taxing and stressful for everyone involved. Defying all odds and beating cancer, Ryan became the first GENIUS Generation Youth Coach, who evolves youth to expand their career dreams and make their employability desirable in the 21st Century.
Ryan gathered his skills at the National University of Singapore's (NUS) Career Centre, award-winning start-ups, and from transformational thought leadership. This gave him a future-ready and action-oriented mindset, giving him the tools to become an exceptional entrepreneur. Now an accredited, award-winning mentor, Ryan is on a global mission to accelerate the development of life skills for youth by giving them peace of mind and excitement to create legacies of impact in a Volatile, Uncertain, Complex, and Ambiguous (VUCA) world.
Ryan's creation and personal adoption of the GENIUS Generation Youth Coaching (GGYC) coaching framework have unlocked significant career milestones in his 20s. He is a bestselling author on Amazon for a book he coauthored with influential changemakers around the world, 'Xtraordinary: Strategies to Live an Exceptional Life.' He won the GeniusU Wealth Dynamics Masters 2022 in Bali, a grand prize for the entrepreneurial business-pitching of GGYC's unique selling point, as well as awards for leadership and excellence of his accomplishments in 2022. With many accolades at such a young age, he shared insights as an international speaker and was invited to speak in Genius Central SG, the home of the entrepreneur movement. He was also the speaker at many life skills workshops held across the National University of Singapore (NUS), the Institute of Technical Education (ITE), the Children's Cancer Foundation (CCF), and education-based social enterprises.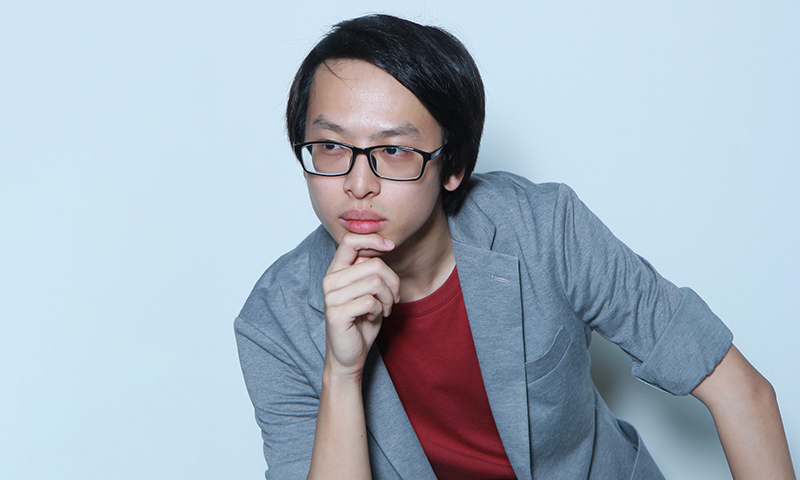 Talking about Education
Ryan grew up in an educational environment of scarcity, competition, and pressure from elders. Much of his schooling progress was motivated by the fear of being useless, the fear of missing out, and the fear of failure. Despite these difficult circumstances, Ryan performed with grace under pressure and built up discipline through his routine. Some educators he faced were of the 'my way or the highway' mentality, which tends to belittle and ignore the student's thought process. This type of schooling causes more harm than good, where students have mental scarring from what they went through years after their schooling years. This realization motivated Ryan to find alternative, more effective ways of teaching that caused less stress.
"For a while, I was always scrambling towards the safest, tried and tested route, viewing mistakes and favor as taboo. Unfortunately, this conditioned me to learn to pass exams and not learn out of a passion for bettering my life. Thankfully, I realized my mistake when I received feedback that I could churn out theory flawlessly but falter in applying it," Ryan analyses.
Besides academics, Ryan had much to learn in terms of soft skills, of which a hard lesson surfaced when he ran into leadership troubles at a young age. This setback made him understand the importance of an education beyond grades, from which it became a setup to kickstart his journey of life skills and a more holistic education model, helping students transition into adulthood. As life progressed, Ryan started to evolve his perception of failure altogether. "Rather than see failure as separate from success, failure is paramount for success. It's like learning how to ride a bike – you fall, but it directs you to try until you master it! Failure also gives one social currency, as it tells others that you have the confident openness to try, the humility to learn from mistakes, and the resilience to continue onward," he explains.
Shining Example of Leadership
Ryan sees his life as an accumulation of growth toward success. Having to stop school due to his cancer diagnosis was a turning point, giving him the time to wonder about the fragility of life, the value of time, and self-esteem. "One's world may be filled with costly adversities, but the choice to respond in a manner that serves you is priceless. This formative period of my internal compass enabled me to focus on living a life without regrets," he shares.
Now, as a survivor, he sees it as a second chance at life, cultivating an action-oriented mindset to develop life skills for fulfilled living. Through this worldview, he developed an attitude that helped him excel at school and learn transferable skills, such as integrating systems for more productive and enjoyable outcomes. It helped him evolve his leadership skills which were quickly recognized by his teachers and elders. They entrusted him with many responsibilities and leadership roles for his intense focus on results, which was encouraged by his educational environment. But, focusing solely on the result-oriented approach, he feels, was a mistake as it led to the loss of valuable friendships and got him ostracized. "Thus, I learned the hard way that life was not all about academic brilliance. More emphasis and awareness had to be dedicated to emotional intelligence and street smarts," Ryan explains.
His worldview faced a paradigm shift as he sought more holistic lifestyle lessons, furthering his growing interest in education. Hence, he tried to find environments that encouraged his direction of progress and joined the career center at NUS. "I also transformed my consciousness by engaging with mentors and learning from their best thinking. By applying their wisdom to improve my quality of life and advising peers who were also interested in developing their best potential, I built a strong mindset of future readiness and servant leadership," Ryan shares.
Ryan respects the time and efforts of others connecting with him and having inspiring conversations to gain direction from the noise and achieve their goals. Bringing leadership to the table, Ryan always encourages them to step out of their comfort zones and apply their ideas and personal philosophies in everything they do. "Today, I consider myself a leading learner who values self-awareness, self-mastery, and self-expression in my pursuits. It is an accelerated learning pathway to identify abundance and opportunity in any context, especially during such disruptive times globally," opines Ryan.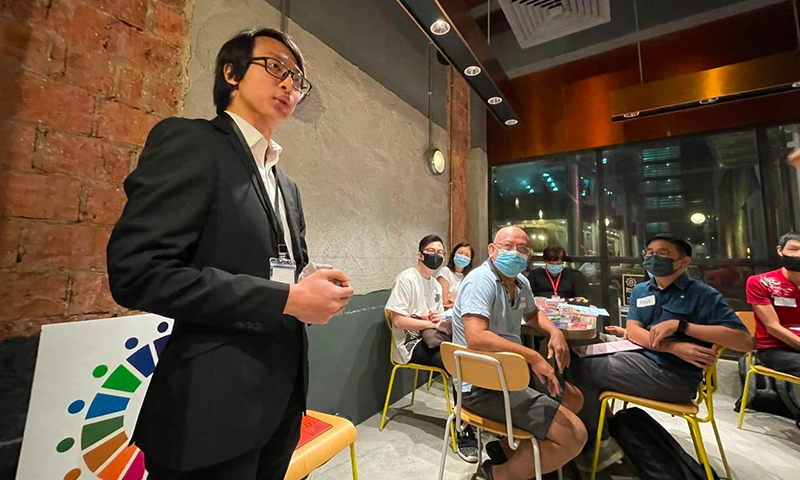 Overcoming Challenges
Being young can be a challenge, and Ryan learned this fact firsthand. The frustration over the viewpoints elders impose on youth as the 'only truth' compelled him to make a difference. After taking a step back and figuring out the problem, he realized that it stemmed from the environment of systems we are all brought up in and that it needs a change. He aims to cultivate the independence of decision making and time freedom – life's most precious currencies desired by millions, and why many obsess over money to achieve these ultimate goals. The learning point for Ryan was to always recognize blind spots with the constructive feedback of others.
Ryan understands that the most efficient way for educators is to use linear learning, or a one-size-fits-all approach. But, he realized that this isn't necessarily the most effective way of learning. So, after a lot of experimentation, he found that giving students interactive choices through gamified learning attuned to the cultural trends of their generation yielded the most wholesome experience for them. This helped them feel more valued and have more trust in their teacher, thus being willing to ask more questions and engage more with the content they were learning. "Students were energized by their own 'Eureka' moments, having accomplished feats they didn't know they could ever pull off," Ryan shares.
Bespoke Training Modules for Clientele
GGYC focuses on developing a resilient competency of life skills like mindsets, tools, and case studies that enable one to efficiently learn new skills and topics for their career. This ensures that in a VUCA world, no matter one's pivoting of technical skills to fit the trends, their internal compass of life skills such as adaptability and creativity still hold firm and ease their shift into any new role that the uncertain future may bring. "While 'structure' can sound rigid and stubborn, the structure can actually be liberating. My coaching content is arranged in tiers and in order of force multipliers. This means each tier enhances the understanding of the next tier significantly," explains Ryan.
The end goal of every tier is to cultivate a lifelong habit that the mentee can apply throughout their lives. There are 5 tiers that respond to key problems faced in the existing education systems. These help in evolving a mentee's ideas of education, thus respecting an individual's approach to growing their life skills and enhancing their ownership of these skills. By applying these methodologies in coaching, mentees will have clarity and confidence about how to live their best professional lives with minimal regrets. "Applied well, education is a powerful social leveler that enables one to achieve their dreams regardless of background, personality, or age. It is highly liberating and transformative for the individual and creates wealth for their social circles and communities," shares Ryan.
In a VUCA world, what stays constant is the know-how to sustain any career. So by beginning with the end in mind, Ryan employs vision mapping to get clients to envision their future, thus helping them define their existence's purpose. "We then work out the details of where they are at their current point in life, and from there, acknowledge the gap between their current reality and future vision. Now, this can be a painful exercise as it clearly shows what efforts or sacrifices have to be put in to close the gap," reveals Ryan. But this pain can be soothed by empowering them incrementally, via 'done-for-you (DFY) checklists to done-with-you (DWY) challenges, ultimately resulting in do-it-yourself (DIY) initiatives.'
Once the client has mastered the proactive attitude of improving their quality of life, there is a check on their future vision to see if it can be stretched towards a higher ambition. "We highly value 1-1 personalized and optimized learning, where the mentee is learning at their most comfortable state of mind in their most conducive environment," explains Ryan. These conditions accelerate their learning rate. With safety and enjoyment prioritized, mentees have assured peace of mind that they are valued and are living out their idea of who they want to become in society.
Career Forward
Though its practices stem from over 5 years of experimenting and refining, Ryan's youth coaching business is his most recent endeavor. One of the most memorable milestones for Ryan as an educator was developing the unique skill of creating conducive conditions for learning. Though it sounds easier than it seems, Ryan realized that as an educator, there is a need to consider the technicalities of the subject being shared, the resources at hand, and the group dynamics of the students present.
Starting the day in a quiet space, Ryan makes time to tackle the most challenging tasks of the day. This way, every other task feels motivationally easier and less stressful. Throughout the day, Ryan always seeks peace of mind to motivate the efficient delivery of projects and to discover how to optimize his limited energy. When pressured or fatigued, Ryan sometimes listens to motivational orchestral music to boost his energy, switch up activities, do chores, or play video games.
When Ryan isn't coaching a client or creating content, he likes to focus on his entrepreneurial ventures by following this cycle:
Evolving his skills creatively with the latest trends.
Building up his personal brand to demonstrate relevant proof of his competencies.
Developing sensory leadership for himself and others.
Improving efficiency and effectiveness of workflows with systems.
"This continuous rhythm of working days adds to my goal of time freedom – I aim to be at a point where I can wake up going: 'My own daily needs can be easily met. Now how can I spend my remaining time being present with and helping others achieve their dreams?'" Ryan further elaborates. Though all days are different, he ensures that his weekly schedule has free time and mind space to do what he desires.
Ryan takes time to go for evening strolls at his neighbourhood park, which help him process thoughts, and he uses the exercise to reflect on how well he has spent the day. "It boils down to this statement: 'What stories do you tell yourself every second? It may be laughably simple, but the choice of words we tell ourselves can empower or impair our growth to the extreme and whether we end up hitting our goals in life," says Ryan.
As an author and speaker, Ryan has an urgency and motivation to change communities and people for the better. His philosophy is that when one is educated and empowered, they can define a life that is purposeful and can independently transform their quality of life towards achieving more growth and fulfillment. "We are fortunate to live in a time when education is democratized, courtesy of the internet. All it takes is the story within "I'm curious to learn" to kickstart one's journey, and sharpen the learning process through mentorship." clarifies Ryan.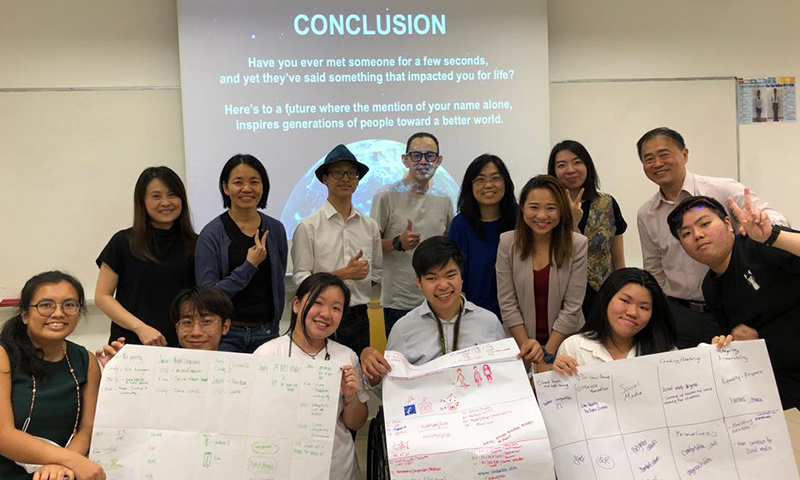 Encouraging Like-Minded Youth
Being a motivational and inspiring coaching leader, Ryan has much to share with those at the start of entrepreneurial ventures. "It is natural to be unsure of where to start, but if you're looking to build a solid foundation for leadership and career-building, check out what your already-successful role models are doing – their best thinking and life hacks included," he advises. While continuity may get boring, it is the sole activity that builds ecosystems over time. In this fast-paced world, it is easy to make promises in the heat of the moment and lose track the next day. However, by maintaining continuity through a mentor, you can flourish with the strength of those who have walked before you and can impart wisdom to juniors in the future. "The power of mentorship is recognized as integral to shaping a more enlightened generation of changemakers to save this world. Singapore, for instance, is looking to grow a national culture of mentoring for young people, upping their chances of sustainable and enjoyable careers," Ryan shares.
Ryan aspires to write more books and create a series of videos to complement his 5-tier curriculum. As someone passionate about integrating systems for better outcomes, he aims to crystallize his best thinking, practices, and other inspiring content into easy-to-digest formats. "I hope these resources will empower young minds with the skillsets that they can use in their careers forward, or even help them out of seasons when they lack the direction or motivation to continue onward," Ryan conveys. Ryan recommends joining the GENIUS Generation Youth Coaching Telegram Channel, which compiles resources and programs to accelerate learning for an enjoyable and successful career life!
Related Articles