Susan Carabello is a highly sought-after mindset, manifestation, empowerment coach, and motivational speaker. Her most significant gift lies in her ability to communicate with clients to change their perspectives towards life, set inspirational and achievable goals, become mindful of their choices, overcome limiting beliefs and blocks, and really go after what they desire in life. As a motivational speaker, she shows people that if they can trust themselves, they can trust their lives fully, that everything always works out.
Last year, Susan added another feather to her cap. She published her first book, 'Beauty Behind the Veil' where she discussed her personal transformation from anxiety, self-sabotage, self-doubt, and fear to powerhouse manifester, in hopes of inspiring people to take charge of their lives as she did and how it helped to shape her life to what it is today. Living second-handedly through her experience, she hopes to offer the readers a chance to give that boost to their own lives, all through a spiritual will.
A Journey from an Award-winning Make-up Artist to a Manifestation Coach
In 2014, Susan began her career as a make-up artist and climbed the ladder of success in a short time. However, her established career halted when the COVID-19 pandemic hit the world unexpectedly. "Not knowing where to turn, I had to start trusting that inner nudge that I was meant to be of service to others as a coach," shares Susan. "I followed that nudge and learned as much as possible. When I did, my life started to change." From then on, her mission as a manifestation coach became to help individuals develop strong self-worth and confidence by mastering self-love, creating life with intent, and seeking happiness from within.
To make this happen, Susan implements three fundamental principles, i.e., purpose, vision, and gratitude, as she believes that all the things that we do in life should be done with purpose, on purpose, with vision, and with gratitude. "When you have a goal and apply these principles, watch what happens in your life," says Susan. She also infuses Reiki as an added bonus in her coaching sessions.
Turning Challenges into Opportunities
Susan has a very optimistic perception when it comes to looking at and dealing with challenges. She says, "When something is challenging us, it is an opportunity to recognize that there is a lesson we may need to learn." She further explains, "In my experience, these challenges call us to go within for the answers we seek. This is one of the important pillars of my coaching practice; learning to go within for the answers we seek. We always have the answers; if we go within, we can always find everything we are looking for."
When Susan comes across a roadblock in her life, she meditates on it and looks for the lesson. She admits that it takes practice to unravel the lesson, but the outcome is worth it. "Because when you find it, you will find that you are much less reactive and more responsive and open to the lesson(s) that need to be learned," mentions Susan.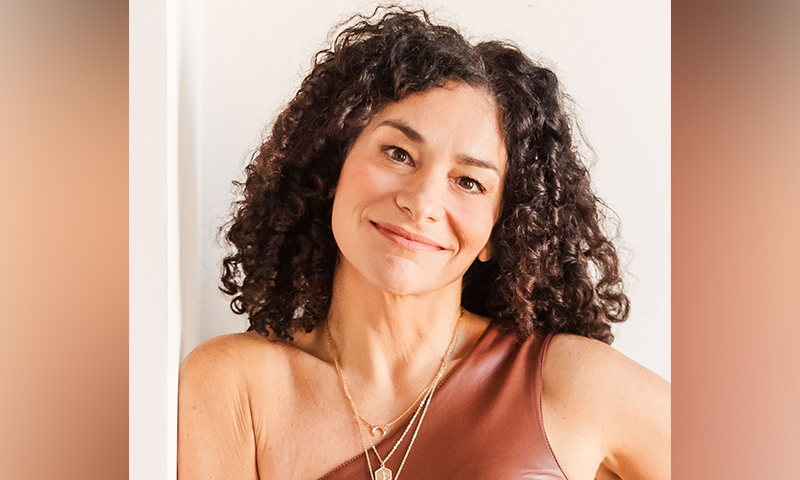 Customized Training Program for Every Client
To begin with, Susan sits with clients to discuss what their objectives are and which goals they are looking to achieve in life. Next, she asks them to envision what those goals would look like for themselves and attach a feeling associated with them. For example, if someone is looking to build their dream vacation home, they may connect a feeling of relaxation. In this case, the sense of relaxation draws the goal into their experience. Susan then teaches the client how to surrender, let go, and receive everything they have asked for.
However, there are times when people tend to have limiting beliefs about certain subject matters. So, for this reason, Susan and the client focus on developing purpose, vision, and gratitude and building up the self-concept. "I assist my clients by letting them know what self-concept is and why a strong self-concept is vital when creating your desired reality," asserts Susan. "It consists of our self-image and self-worth, so if we can observe our self-concept and bring it into alignment with our goals and dreams, everything is achievable."
Leading Most Successful Coaching Initiative
Susan's most successful initiative was participating as a speaker on manifestation. It was a dream she had created for herself, and she had trusted that the opportunity would present itself at the right time. In due course, the moment presented itself, and the speaking engagement was well received. Looking back at it now, the event was everything Susan had imagined and much more. Moreover, getting positive feedback from the participants was like the cherry on the cake.
Life Experiences are the Greatest Teacher
Susan has always been passionate about learning new things. Even today, she often finds herself signing up for new classes and workshops just to expand her knowledge. But she considers life experiences as the greatest teacher. "It shows us what has worked, what has not, where we need to shift and flow, and where we need to make changes," reveals Susan.
One of the greatest lessons that Susan has learned over the years is never to give up. There are times when life has different plans for us. It doesn't mean that our goals are not meant for us; it just means that a lesson may be required before we reach our desired goals. Therefore, Susan calls life's journey the best part because that is where the actual growth happens.
Career Milestones
There have been numerous instances that have made Susan proud. However, her most significant milestone must be learning to trust herself and putting herself out as a coach. Transitioning from a previous career as a makeup artist into coaching required learning, studying, and trusting that she could make it work. "The trust in myself paid off, and it's my message now. Trust yourself, and you can trust that everything works out in your life," states Susan.
A Day in the Life of a Coach
Being a multi-tasking leader, Susan's working schedule is not the same. Her days vary between doing research, compiling social media marketing ideas, conducting 1:1 coaching sessions, and writing for her new book. Irrespective of these varying tasks at hand, Susan enjoys her work and wouldn't have it any other way. But practicing breathwork, meditation, journaling, and gratitude is a constant for her. She states, "This morning routine allows me to stay centered, focused, and prepared to tackle the day's tasks efficiently and effortlessly."
Tips on Leading a Successful Life
According to Susan, people have the power within themselves to achieve anything they desire in life. She further explains, "Often, we seek advice from others about what we should or should not be doing. But, the game changes when we recognize that we have all the answers within. Flex your self-confidence, believe in yourself, and watch the magic happen."
Something Exciting is Brewing
Currently, Susan is finishing her second book, 'The Gift, A Practical Guide to Loving Yourself, Leading Yourself and Learning The Lessons of Your Soul,' due June 27, 2023. She is also working on speaking engagements for Spring 2023 and is super excited about all the opportunities.
For More Info: https://suecarabello.com/
Related Articles