Amina Jafery is a seasoned business leader, passionate about building strategies and initiatives focused on solving people, process, and technology challenges. She possesses nearly two decades of experience in US IT staffing, operations, business development, client acquisition, client relationships, recruitment, account management, and sales.
Purpose and people-driven, Amina has demonstrated success in driving a culture of continuous improvement, developing, and implementing projects to increase recruiting efficiency and effectiveness for the recruiting team and business partners, as well as identifying problems and remedying them in a sustained, system-wide fashion. As a DEI advocate, she aims to deliver leading people and cultural practices that create a preferred, diverse, and inclusive workplace. Most recently, she led Systel to get certified as a 'Great Place To Work' among other notable industry awards and accolades.
Educational Background and Career Highlights
Coming from an army background, Amina studied at Kendriya Vidyalaya and is proud of her KVIAN heritage. Values such as discipline, time management, teamwork, perseverance, and leadership were deeply ingrained in her since childhood. Later, she completed her master's degree from Osmania University and pursued a Programme for Development of Strategic Skills (PDSS), a strategic management course from the Indian Institute of Management, Kolkata.
In 2005, Amina began her career as an HR Business Partner and continued to climb the ladder of success in the IT industry. Currently, as the CEO at Systel, Amina is focused on setting and enabling the highest levels of professional standards and client service, all with the aim of delivering outstanding results for clients.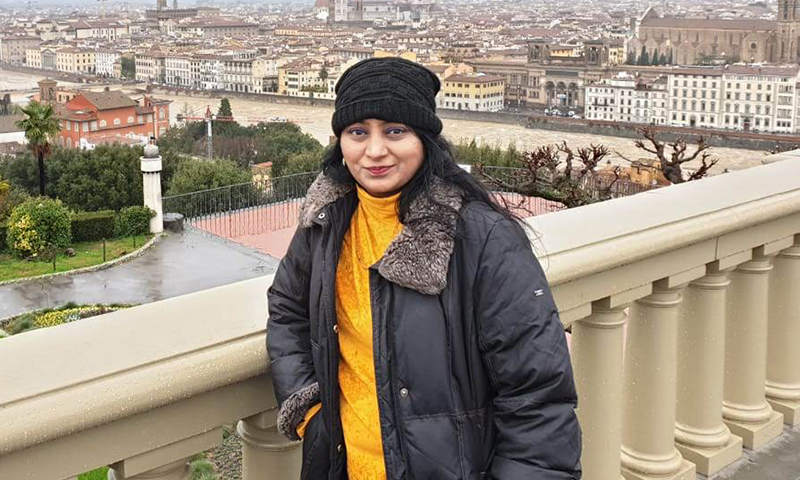 Celebrating 26 Years of Systel
Founded in 1997, Systel is the brainchild of a young visionary, Mr. Madhusudhan Raju Chintalapati, who recognized the potential of the dotcom revolution and the huge upcoming demand for skilled professionals. Systel's journey, which started with just one person working from his home office, soon garnered the required momentum. Madhu quickly understood that the company's strength lay in the team and decided to invest his efforts in hand-picking a team that matched an ideology, ethics, and aggression like his. In its first year, this team focused on understanding and preparing a list of the target customers with the capabilities and insights to adapt to information technology and created individual roadmaps for every potential client.
In the next few years, Systel on-boarded some of the major brands like Ford and IBM and delivered a remarkable CAGR of 45+%. With over 490+ Systellars contributing to its client's success globally, the leading IT services and consulting company is now proposing to extend its key expertise across Asia and Africa.
What Sets Systel Apart from Other Competitors?
Systel's USP lies in its comprehensive technological expertise, disruptive business models supported by technology-driven platforms, and relentless focus on building strong client relationships. Through Centres of Excellence (COE), the company continuously strives to deliver the best quality products and resources in the shortest turnaround time. Its main priority remains designing scalable yet robust solutions. Apart from these, Systel has implemented a 3-Tier Onsite-Onshore-Offshore delivery model, ensuring seamless coordination with both business and technical teams to deliver high-quality solutions in adherence to business objectives.
Extensive IT Solutions & Service Offerings
As one of the major IT solutions and service companies, Systel provides services in IT staff augmentation, IT product development and maintenance, and business process outsourcing to some of the largest System Integrators and Fortune 1000 companies. Under consulting services, Systel provides IT staff augmentation services with a proven record of delivering IT & Engineering resources to organizations quickly and efficiently.
Under technology services, Systel's Application development services offer companies the advantage of upgrading from legacy systems to contemporary platforms like .Net and J2EE, enhancing performance, usability, and security. The company's strong technology expertise, architecture solutions capability, and program management skills create robust yet scalable applications. Likewise, Systel has developed BPM tools that effectively fill handover gaps and enable the leadership to make effective decisions to accelerate growth.
Under outsourcing services, Systel offers remote infrastructure management services where bulk in-house operations like IT support can be carried out at far-lower costs, saving time and resources. In addition, Systel offers highly competent HR outsourcing solutions to its clients, helping them to employ and retain top performers while reducing time and total costs. For this purpose, the company partners with companies globally, leveraging the streamlined processes and enabling them to take maximum advantage of the outsourced HR capabilities.
Going Above & Beyond
Over the years, Systel has worked relentlessly to provide its clients with the best quality services, thus expanding the demand the company caters to and growing among the existing clients. Moreover, Systel has defined a systematic process of incubating new accounts, with a dedicated leader assigned only for incubation. This is so because the company's leadership team believes in hand-holding each account until it has acquired momentum, helping them better understand the traction and fine-tune their practices. The dedicated incubation team brings in a lot of experience and ensures that they lose focus on the existing accounts at no point. Genpact and Wipro are the perfect examples of their success, as Systel has grown these accounts to a level where they contribute 10% and 12% to its top-line revenue, respectively.
Key Partner Benefits
Systel has implemented a 3 Tier Onsite-Onshore-Offshore delivery model to ensure higher customer satisfaction. Under this model, the company has employed onshore account managers who work with each account lead to understand their requirements and coordinate delivery. At the second tier, Systel has on-site coordinators who work closely with the account representative, ensuring timely delivery and constantly gathering feedback on its performance. At the third tier, the company has its offshore delivery team serving as the frontline executives. Ultimately, this 3 Tier Onsite-Onshore-Offshore delivery model ensures high-quality services and customer satisfaction and is extremely cost effective.
Employees are the Brands Ambassadors
"Our employees are our brand's ambassadors, and they are the reason behind our continued growth," states Amina. Systel focuses on employee satisfaction globally and invests greatly in employee relations management. Some initiatives in this direction include growth and learning programs, financial incentives, quarterly appraisals, and employee indulgence activities.
As part of the growth and learning programs, Systel had announced a career path program for each of its employees where a clear path of future growth linked to the KRA/KPI of the employee was drawn by the HR along with the individual's reporting manager. The exercise also involved identifying the improvement areas and arranging training/learning programs. This created a clear vision of the future and their growth for the employees and an enhanced aspiration to remain with the company.
Within the financial incentives initiative, a revised incentive structure was rolled out through which every effort by the employee and their performance on the KRA/KPI was linked to monetary benefits. Systel also introduced a portal where each employee could measure his/her performance and set monetary goals for themselves and calculate the bonus they were about to receive. The transparency and benevolence paid off, thereby increasing the retention of employees.
Under quarterly appraisals, every employee was made aware of his performance and areas of improvement to meet his goals. This early warning system proved helpful to the employees in optimizing their performance. Also, it improved employee satisfaction levels as they were made aware of their ratings and had a chance to improve them instead of an end-of-year surprise. Furthermore, Systel organized various employee indulgences activities like weekend parties, surprise office games, and celebrations to create a fun-filled, positive working environment in the office, which enhanced employee motivation and teamwork.
A Day in the Life of a Leader
At work, Amina's first half of the day is spent in back-to-back meetings, engaging in video conferences, and attending important calls. Her second half of the day is then devoted to meeting with potential clients and other C-Suite executives within the organization, followed by encouraging and involving them in a team huddle with the leadership team.
When it comes to staying calm under stressful situations, Amina's mantra is to practice healthy lifestyle habits, organize her priorities, focus on the present, think about the end results, and take breaks when needed. Similarly, focusing on self-care is important to her as it helps to positively maintain physical and mental health.
Tips to Become a Successful Leader
Amina believes in the quote by Alexander the Great which said, "I am not afraid of an army of lions led by a sheep; I am afraid of an army of sheep led by a lion." She finds this quote insightful as it reveals why leadership is so crucial to entrepreneurship. She shares some of her top tips that have helped her in becoming a successful leader. These include being decisive, embracing change, staying focused and determined, irrespective of challenges, being empathetic, remaining calm under pressure, being persuasive, seeking advice from mentors, never stop learning, being authentic and unique, and to understand that not everything is about you.
Drawing insights from her personal experience, Amina shares, "In my journey to becoming a leader, I have witnessed good and bad leaders. Both have played their roles. However, in my current role, I encourage the young talent, mentor upcoming leaders, and lead my team to the path of success by setting good examples for them."
Ongoing Projects
Presently, Amina is planning to work towards crafting a new workflow and earning distinguished industry certifications for Systel, such as certified staffing professional (CSP), certified temporary staffing specialist (CTSS), certified employment services professional (CESP), staffing industry analyst (SIA) certification, etc. She is also working closely with her professional network to secure substantial deals with reputed and direct clients like Vdart, Dimiour, NESS, Proven Process LLC & Zed Ventures, Akkodis, King County, and the State of Georgia, to name a few.
For More Info: http://www.systelinc.com/
Related Articles