India's banking sector has undergone a paradigm shift in the past two decades. The role of technology has grown from being a mere cog in the strategic framework of companies to driving, shaping, and redefining business models and revenue streams. While the digital interface in FinTech has grown by leaps and bounds, cash remains an equal catalyst in bridging the conventional vs. digital gap. With Hybrid Cloud, Information Security through advanced analytics, real-time monitoring to detect potential threats before any possible attack, and API platforms that can be used by third parties to build and integrate, automation of processes has started to become an integral part of the financial industry, with minimum to almost no manual intervention. Technological innovations in banking continue to transform all financial sectors, and this will explosively grow in the next five years.
Emerging technologies have transformed the way the banking operations were carried a decade ago. With more customer-focused products making value-added services a necessity, technologies like voice recognition and predictive analysis are aiding in offering personalized products. "Mobile First seems to be the trend with physical outlets designed to support the mobility channel. For instance, millennials increasingly using their mobile phones for their banking requirements and payments— bank in a box", points out Madhusudan Warrier, CIO, NIIF Infrastructure Finance Ltd. A highly regulated industry, the banking,finance, and insurance industry are well set with business continuity plans. With checks and controls envisaged enabled operations, one gets to learn new things in this process. "It all depends on how quickly the business is responding to change in crises situations that differentiates an organization", says Madhusudan.
Venturing into Banking and Finance
After completing his basic education in the early 1990s, when the economy was opening up, Madhusudan was intrigued by the way government policies were planned to shape the country. When private sectors were allowed to set up mutual funds, he got an opportunity to be associated with the leading mutual funds' provider at that time, which gave him exposure to how money was being managed. "The opportunity helped me to structure, design, and implement solutions. Some of such initiatives in which I was part of is the development of integrated front, mid, and back office systems and Customer Relations interfaces.", he says. In fact, Madhusudan designed the first fact sheet in the mutual fund industry that has turned out to be one of the most important tools used by fund houses to explain fund performance and outlook. While working as the Technology Lead for DFC, Madhusudan got a chance to see how variousbusinesses like Infra NBFC, Mutual Funds, Institutional Broking, Infrastructure Debt Fund, Private Equity, Project Equity, and CSR initiatives operated.
"I was offered the role in the Technology team when the IDFC management stake in IDFC Infrastructure Finance was changing hands to NIIF, and that's how I became a part of NIIF Infrastructure Finance Ltd.", says Madhusudan. Making banks more efficient and stimulating financial innovation by opening up of new markets, the dynamic changes within the Indian banking system in the lasttwo decades has aided the developments in the markets on the competitive behavior of Indian commercial banks. Madhusudan feels that the systems and interfaces deployed and used in NIIF IFL are tailormade for the business requirements as it helps to enable business and make technology an important business partner.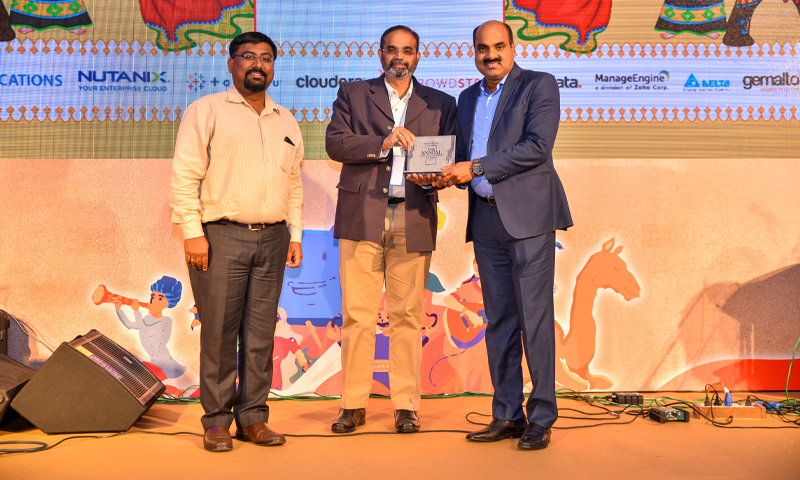 Adapting to Digital Technologies
Along with saving time by making processes more efficient and improving information and cybersecurity, adopting digital technology has improved customer interactions and helped businesses stay relevant and survive technology obsolescence. "We have joined the digital revolution by deploying applications on the cloud, securing information and using secure modes of communication for digital meeting", says Madhusudan. Financial literacy is important as it gives the basic knowledge and skills on how to manage our own money effectively. If we are aware of the basic concepts it acts as a guide for budgeting, emergency planning and handling any debt.
"One can increase their knowledge by investing some time in reading personal finance articles and get in touch with IFAs and gather knowledge on the sources of investments", remarks Madhusudan. The rise in the adoption of cloud-based security solutions, stringent government regulations, and increased use of mobiledevices propel the growth of the BSFI market. Many organizations in this sector
have adopted cybersecurity solutions to protect important information about their clients and consumer. Providing digital security to the clients, Madhusudan concludes, "With the BSFI being an industry that is highly regulated, it is mandatory to have cybersecurity checks and controls in place as cybersecurity standards keep evolving based on business needs and regulatory mandates".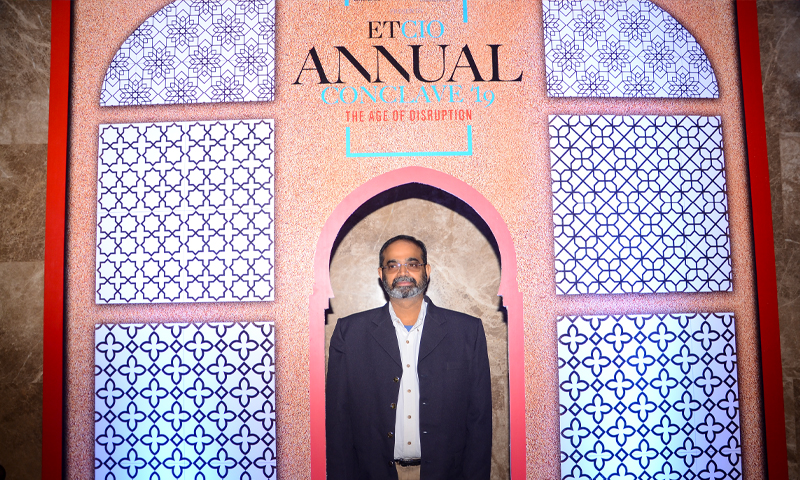 AWARDS AND RECOGNITION
•Awardee in FinTec India Awards 2017 for projects implementation.
• Recognition from the 6th Edition Big BFSI Future Tech Show and Awards 2018 as 'BFSI LEADERS' in BFSI sector.
• Recognition as Top 20 IT leaders in BFSI sector at the BFSI Innovation and Technology Summit, September 2018
• Recognition for implementing Cyber Security initiatives at the BIG Cyber Security Show and Awards – September 2018.
• Recognition as one of the best CIOs in the Economic Times CIO Annual awards 2019.
• Recognition for Best Technology implementation of the year 2020 in CIO Conclave organized by UBS Forums.
Related Articles