For Malika Sadani, the genesis of The Moms Co. started because of a personal struggle. The struggle of not being able to find good quality, natural and safe products for her daughters. "It was during my stay in London that I got introduced to the harmful effects of chemicals used in skincare products. On moving back to India, I realised it was so hard to find great quality natural products that were safe and effective," recounts Malika. Tired of importing products for her daughters, Malika started speaking to her peers. She adds, "I spoke to over 200 moms and realised that they too struggled with the same problem and depended on friends and family's travel plan to stock up on their stuff."
Others who could not afford imported products were on a constant lookout for better options for their kids. Now, Malika had some genuine questions in mind; why should finding a good, safe lotion or a wash be that difficult? Why wasn't there a brand looking to solve the need moms had for good quality, natural products that are safe and effective? That was when the idea to create a brand that can indeed be a partner to a mom's journey into motherhood came alive. The Moms Co. was created to help moms make safe, natural and effective choices for themselves and their families. "We will continue to make life easier for moms by focussing on creating natural, toxin-free products that help solve their face, skin and hair concerns," states Malika.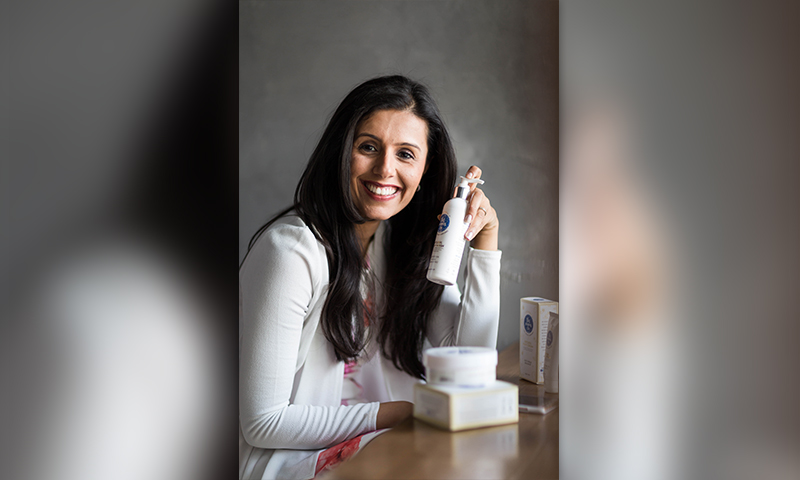 Amidst the Pandemic
Before the pandemic, many moms were looking for safer, natural and effective options for themselves and their families, putting The Moms Co. on track to achieve 3x growth year on year. In a short span of three years, the company has reached over a million moms across the country. "When the government announced lockdown, we did find it difficult because we had to shut our operations, and there was a lot of uncertainty," shares Malika. Since most of The Moms Co. products were classified as essentials, and the company had a presence online even before the pandemic, they were better placed to service moms' needs. "The struggle we faced was less on the demand side and more on the supply side," says Malika.
The products sold by The Moms Co. primarily cater to mom and baby care, but by the end of lockdown one, the team at The Moms CO. started facing supply problems, as logistics were shut across locations. "We were running low on essential ingredients and raw materials – some were imported, and some we sourced locally. To overcome these issues, we started a daily check-in with all teams focusing on all urgent issues for the day that needed solving. That helped us find solutions quickly and get back the business to our pre-COVID-19 scale in a couple of months," explains Malika. Despite the pandemic, The Moms Co. has been very fortunate to support moms' choices with its natural, toxin-free products.
The Life of a Leader
While The Moms Co. has established itself as a mom's trusted partner in her motherhood journey,  Malika was awarded BusinessWorld 40 Under 40 and Times She UnLTD. She was also felicitated with the Business World Women Entrepreneur of the Year award and has been invited as a speaker to events where she was previously nominated, thus adding up to the recognition by industry and peers.  "I believe it's important for a leader to have a vision and align the team to work towards achieving it. I started The Moms Co. with a vision to create the safest, natural toxin-free products for moms, moms-to-be and babies," shares Malika.
Understanding the importance of customer feedback, Malika regularly interacts with moms. "When they come back to us and tell us about how our products helped make a difference in their lives – it helps reaffirm my belief in the vision," pinpoints Malika.  As a leader, she has faced many challenges. However, she refuses to take no for an answer every time. It has made her resilient and set an example for her team, which they now imbibe. Indeed, Malika understands the importance of women to believe in themselves and strongly advocates that they deserve a spot at the table.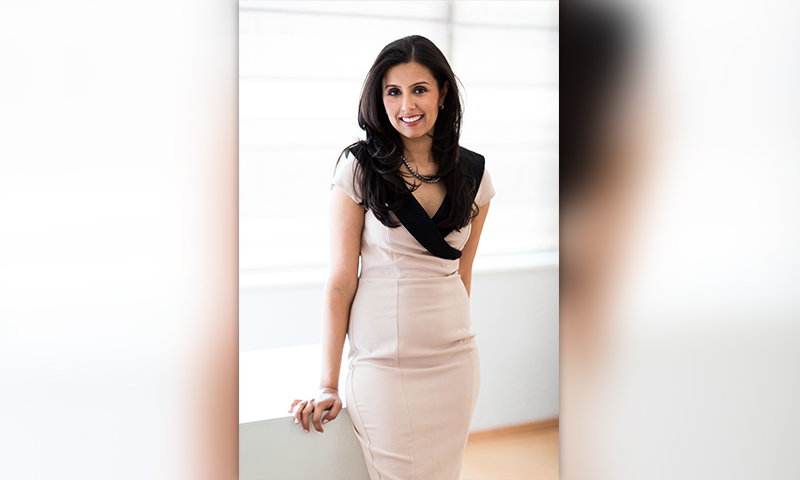 Malika states, "There's a reason why you got there, and you must give yourself credit for it. My advice to other women is this, never regret the choices you have made. Balancing home and a demanding career is a fine balance. Only you know what balance works best for you and your family. Stay focused on it, and never be afraid to ask for help. Asking for help is a sign of strength, not a weakness." Over these years of juggling demands at work and home, Malka has found her balance in life. "On a typical day, I get up and spend an hour exercising. Next, I finish household errands and have breakfast with my daughters before I leave for work," shares Malika.
Once she reached the office, Malika would spend some time clearing up her inbox before heading into meetings. "At work, I spend most of my time in meetings with different teams, helping them make decisions and focus on what's most important for each of them," says Malika. However, she would always find some time to take small breaks and connect one-on-one with her colleagues,  which helps her know them better. Understanding the importance of family time and a good night's sleep, in the evenings, once Malika reaches home, she would spend some quality time with her daughters and puts them to sleep. "I watch Netflix and catch up with the latest shows or films before going to bed," she adds.
Shedding light on how things work at The Moms Co., Malika says, "As your team starts growing, it's important to get people to work with each other. It's also a good idea to hire people for skills that you are not good at. At the same time, it's important to give people space and the authority to go ahead and experiment and have faith in them. It allows people to innovate and try new things." Malika's goal for 2021 is to make The Moms Co. INR 200 Crore brand. "Thanks to all the love that we have been getting from moms, we are on track to maintain 3x growth," she concludes.
Related Articles