Nidhi Marwah, Group Managing Director at The Executive Centre, believes that business leaderships will no longer remain under the clutches of gender identity. Nidhi opines, "I feel that there is nothing that a woman cannot achieve. With constant support and trust, we can help the workforce evolve from perspectives that restricted us in the past, and better mould them to be future leaders." Nidhi considers herself as the personification of a leader's workshop, and she understands that building strong and dependable inner circles is key. She explains, "Having a support system to fall back on within fellow women coworkers and allies helps you overcome any hurdles that might come your way.  Certain qualities help you climb the ladder faster, and these are strong interpersonal and communication skills. We cannot deny that women possess certain qualities such as being better multi-taskers, maintaining a balance in emotional and intelligence quotient."
Nidhi knows that the best way to lead is to lead by example. As a leader, she churns out future leaders and supports others in achieving their goals and objectives. "It is the core responsibility of any leader to set the right example and values in the organization and inspire the team to bring the best to the table. Leadership is not a title. It's an action," pinpoints Nidhi. At The Executive Centre, Nidhi has a super team! She adds, "It is important to realize that teamwork is a two-way street. To get support, as a leader, it is your responsibility first to give the necessary support and guidance to your team, manage expectations and care for their professional ambitions." Indeed, leaders must be mindful that their team consists of differently talented and abled skillsets, and there is a unique way to deal with each of them. "A leader always has to be relatable to the team members and create an ecosystem for the teams to grow and inspire them to deliver the best ideas possible," asserts Nidhi.
As a woman who climbed the ladder of success, Nidhi is aware of the challenges and hurdles that one needs to face. But, with the right dedication and support, she has passed through them gracefully. "My advice for women would always be to have a dependable inner circle of people to whom you can bank on for honest advice professionally and personally. Your close circle will constantly push, motivate and encourage you during a difficult time. And, as learning from 2020 – as long as you are breathing, it's never too late to have a new beginning," shares Nidhi.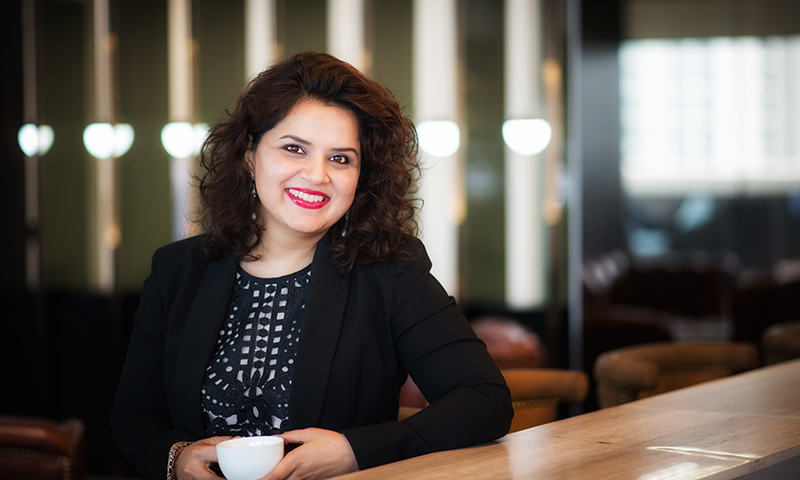 In the wake of COVID-19 Pandemic
2020 has been disruptive in many ways. Changing and challenging work rituals had put businesses in the lap of certainties. The Executive Centre (TEC) was no exception to this. Being in the service industry, TEC's biggest challenge was to limit the channel of communication only through the squared box on their desk. "I feel it is imperative to have a more personal touch to communicate with clarity and compassion," says Nidhi.  The other area where most corporates struggled was a change in business model owing to the change in format at workplaces. However, the TEC team could put their best foot forward and plan to ensure their clients' safety and business continuity. They managed operations by reinforcing clear and open communication lines with their team, clients, and landlords. It was vital for TEC to be in constant touch with all its business associates to remain connected and resilient to each other's situation personally and professionally.
However, operating in the background of a vulnerable business environment is not new for TEC. The company opened its first centre in Mumbai in 2008, which coincided with the Global Financial Crises closely followed by the city's terror attack. TEC stood the test of time and rose to accelerate expansion. By April 2009, the company had 100 per cent occupancy in its first centre and was rolling forward on India's expansion plans. "This formula of sustainability, mindful expansion and profitability has been something we fall back on globally no matter what the crisis. It has also helped us sail through the covid 19 crisis and show profitable numbers in 2020," shares Nidhi.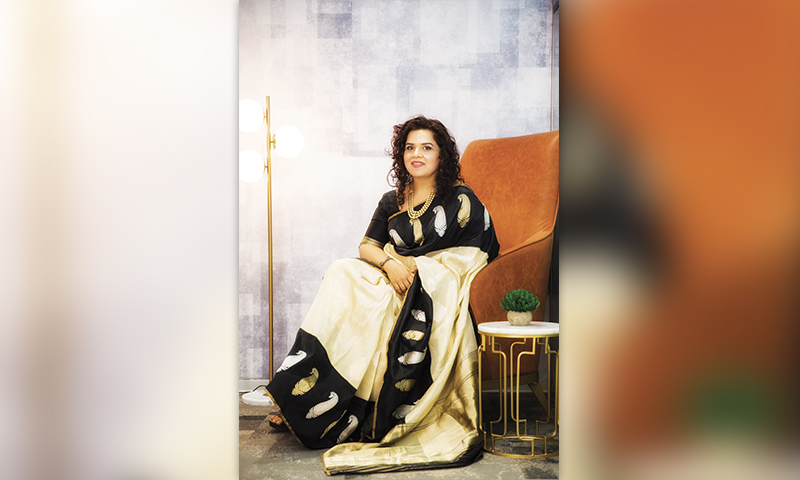 Lessons Learned and Milestones Achieved
Nidhi has learnt a lot from her journey. They have helped her overcome a weakness or develop a desired skill for the work to get done. Nidhi was more accustomed to working in silos during the initial part of her career. However, with time, she realized that battles are never won alone, as you always need a strong team to deliver your best. "I learned to admire people who came across as strong partners, which has helped me be where I am today, says Nidhi. However,
At work, Nidhi may not stay calm all day. Indeed, we have all have peculiar ways of handling pressure. For Nidhi, the acceptance that every day is a fresh start and can bring new opportunities and challenges is the first step to staying in control. In her words, "think through and act accordingly." That makes Nidhi devoid of a typical workday or schedule, although she wishes she could tailor-make it. "All the work, pressure and deadlines are what keeps us on our toes and make us mentally strong to keep things alive and running," pinpoints Nidhi.
According to Nidhi, her most significant milestone has been that she is seen as a leader, not based on her gender. "As a woman, I would say it's been a journey to embrace the fact that women have been blessed with the ability to multitask and if we can build upon it with the support of our family and colleagues, we are home. While I have been blessed with many career milestones, the most relevant ones have been observing the constant growth of my team, both professional and personal," explains Nidhi.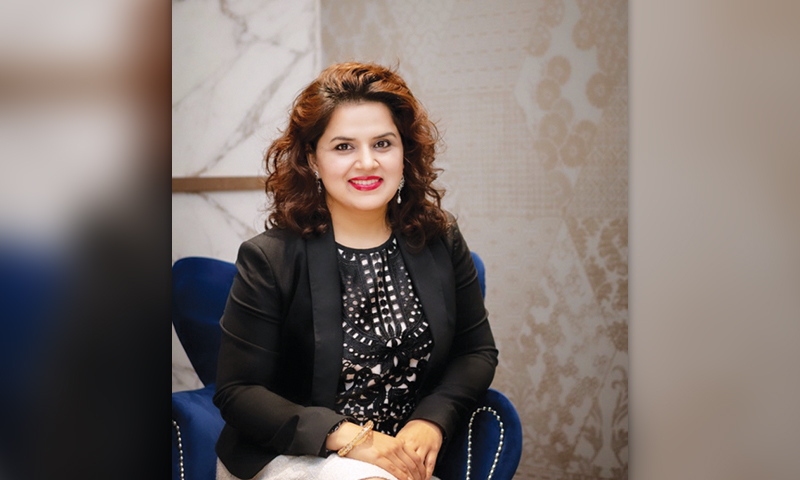 The plans at TEC
Currently, Nidhi's focus is on achieving three goals on priority. First, to sustain the profitability of The Executive Centre across markets. Second, to plan and action the expansions and third, to further nurture the great team she has and to continually help them with guidance and support that they may need. "India as a region has always been on priority for TEC ever since our first office space in Mumbai in 2010. We are bullish on the market and will continue to invest to meet our client demands," opines Nidhi.
Flex spaces are expected to reach 50 million square feet in the next three years by growing at an average of around 15-20 percent annually as per JLL's recent report. TEC's priority is to help its members/customers grow and provide them with spaces, no matter where they need them. "We will be investing over Rs 100 crore as capex to set up five new centers across Bengaluru, Gurugram, Chennai and Pune. We have already taken on lease nearly 2 lakh sq ft area of office space to start these facilities. These five centres, which have a capacity of around 2,300 desks, would become operational by March 2021," concludes Nidhi.
Related Articles