Germany-based ONEJOON GmbH is a leading manufacturer of turnkey high-temperature industrial kilns and furnaces. The company is backed by 125 years of experience in manufacturing customized high-temperature industrial furnaces, which are used for the heat treatment of a wide variety of materials and whose range of application is in the most diverse industries.
Moreover, ONEJOON's innovative strength to continuously discover new market segments and market niches enables the company to offer high-quality and innovative products and processes that inspire its customers. Hence, when it comes to manufacturing completely new furnaces and kiln systems, ONEJOON becomes the first and ultimate choice among customers.
Company Timeline: From Ruhstrat to Eisenmann to ONEJOON
ONEJOON GmbH began its journey in 1896 under the name Ruhstrat GmbH. Its Founders, Adolf and Ernst Ruhstrat, the brother duo, developed the first resistance-heated high-temperature furnace in cooperation with the later Nobel Prize winner Prof. Walther Nernst and Prof. Gustav Tammann from the University of Göttingen. This furnace could reach temperatures of up to 3,000 °C. Just two years later, Ruhstrat received commercial orders to develop and construct customized high-temperature industrial furnaces. From then on, the company underwent a series of transformations, with some wins and losses.
In 2011, Ruhstrat GmbH was fully taken over by Eisenmann AG, based in Böblingen, due to a split-up of individual business units. After that, the development and manufacturing of high-temperature industrial furnace systems were done under the company name Eisenmann Thermal Solutions, whose areas of application lie in a wide variety of industries. However, in 2019, the Eisenmann Group and individual business areas, including Thermal Solutions, got into financial difficulties and ultimately into insolvency proceedings.
In January 2020, the South Korean company ONEJOON Co. Ltd. acquired Eisenmann Thermal Solutions and renamed the company ONEJOON GmbH. The parent company ONEJOON Co., Ltd., is a mechanical engineering company based in Suwon, South Korea, whose primary market is the production of high-temperature furnace systems, including the required material handling and process technology for the treatment of cathode and anode material in lithium-ion batteries.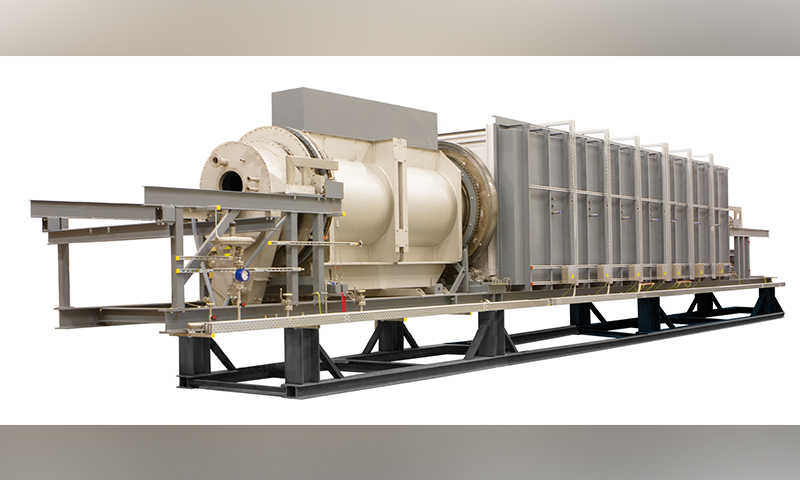 A Wide Range of Offerings
With a record of successfully delivering over 1000 furnace plants, ONEJOON provides the most diverse processes in the temperature range from 100 °C to 3,000 °C worldwide. In addition to the optimal mapping of the thermal processes, the efficient integration of the furnaces into the production process is kept at a top priority. Currently, ONEJOON's team of expert engineers is developing solutions for demanding thermal processes to get the best properties out of high-performance and lightweight materials.
While commenting on what gives the company an edge over its competitors, Simon Schurr (Vice President, Business Unit Advanced Materials & Processes and Marketing) reveals, "ONEJOON's key assets are our vast process know-how that is reflected in our own department 'process technology' and in our TestCenters in Korea and Germany where we have Pusher Kilns, Roller Hearth Kilns, Rotary Kilns and a lot of different special atmosphere kilns." Likewise, through continuous investment in R&D projects, brainpower, and education, ONEJOON has emerged as a global player in the market.
Over the years, ONEJOON has made great strides in the electric mobility and energy transition sectors. Its kilns and process equipment are globally used to manufacture battery powder. Moreover, ONEJOON is also building a large number of systems for advanced materials that are used in the hydrogen industries. In light of these efforts, ONEJOON surpassed its order intake target by over 90% in 2021.
Offering Best-Matched Systems, Quick Start-up Processes, & Educational Support to Customers
The team of ONEJOON selects the kiln system that best matches the customers' processes. The company also assists clients in the smooth and quick start-up of their new manufacturing equipment. In addition, ONEJOON offers long-term production support for more than 3 months if necessary. Within this period, ONEJOON's supervisors and specialists share their knowledge and insights with the client team.
Using Social Media Platforms for Professional Networking
In recent years, supported by the COVID-19 pandemic, ONEJOON has strongly focused on its online channels. "We have emphasized not only on our website but also started extending our professional network through various social media platforms. These are backed by a culture of long-term cooperation not only with our customers but also first and foremost with our suppliers and partners," shares Simon. Altogether, these initiatives continue to keep ONEJOON connected to its core markets.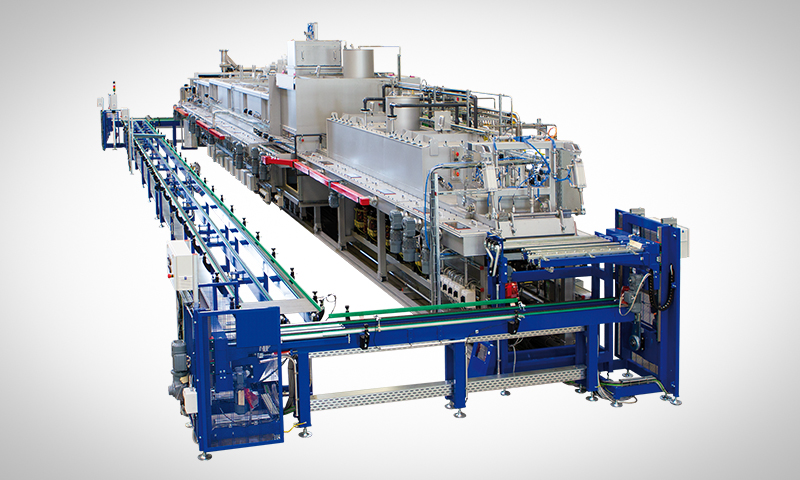 Motto Driven Innovations
Back in the day, "You could invent something new every day" was quoted by the company's founder, Ernst Ruhstrat. Keeping this motto as an integral part of its corporate philosophy till today, ONEJOON continues to play to its innovative strengths to provide exceptional industrial furnace systems and the associated process technology to customers.
"Our employees are passionate, innovative, and committed to developing and building thermal plants according to individual customer requirements," shares Simon with pride. Moreover, every engineer is given the opportunity and support to develop individual strengths and interests that help in driving long-term success for the company.
Planning Ahead
In the upcoming years, the energy transition will remain the strongest driver of growth for ONEJOON. The leading thermal processing equipment manufacturing company is also planning to launch an exciting range of brand new and innovative kilns and furnaces that will assist in driving the global energy transition.
For More Info: https://www.onejoon.de/en/
Related Articles