Consumers across the globe have already begun to change their behaviour and approach to increasing hygiene concerns. The pandemic was one massive catalyst that propelled every individual's and business's perspective toward cleanliness and hygiene. While the Covid19 crisis forced us to change our behaviour as consumers in the hygiene aspect, we still find ourselves returning to our old ways, discarding our masks and sanitisers, thereby damaging our ecosystem and exposing ourselves to health risks. Moreover, traditional manual cleaning and disinfection practices across most high-touch surfaces are often suboptimal. While we may advance in this digital era by leveraging emerging technologies and automating most processes, functioning in high-contact areas is still largely unavoidable without being exposed to viruses/bacteria and other pathogens.
Promoting better hygiene standards, sustainability, and versatility while making significant contributions to the advancing technologies, SAL Systems, headed by Jonathan O'Connell, is perfectly poised in this sector with its innovative products. Bridging the gap within the existing hygiene protocols, the company is one of the first to introduce smart ways to efficiently manage hygiene in specific high-traffic areas. The team of experts at SAL Systems designed and developed two flagship products, Credi-Clean TM and Snap-Clean TM. "Credi-Clean TM is specifically designed for a credit card terminal whether it is a drive-through, self-help kiosk, mom-and-pop stores, mass retailer or self-help checkouts," explains Jonathan.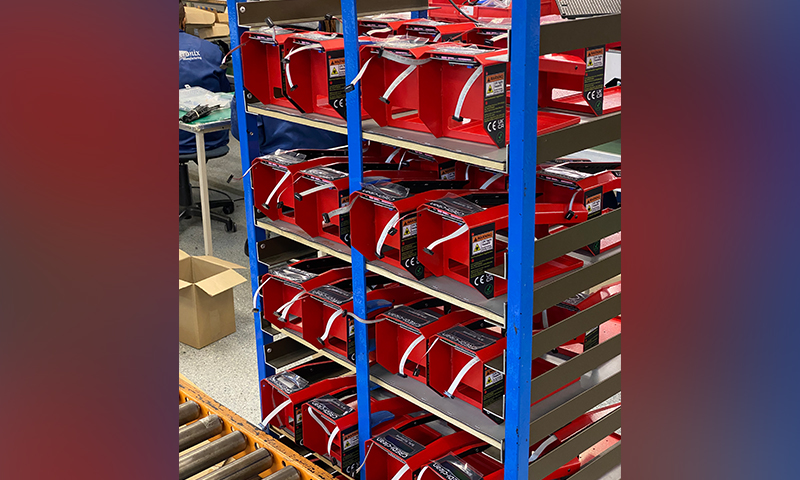 Creating Future-proof Offerings
Credi-Clean TM is a device to control contamination in POS machines, a point of sale terminal, which includes unique technology that mixes high-tech sensors and lights. In conjunction with this, Snap-Clean TM is a versatile cleaning device fitted with integrated distance sensors, allowing this unit to automatically detect the intensity and time needed to disinfect the given area. The product is equipped with a magnetic strip and runs on a standard 12V power supply, making it a highly versatile offering. It can run in mass retail stores, touchscreen kiosks, and across a million interaction points in the world. The devices promise an easy-to-use UI where both devices have a safety function with sensors, a red and green light to indicate when the device is disinfecting, and when the disinfected area is safe for interaction.
These highly intelligent and novel devices leverage a UVC disinfectant system for different uses. Even though UVC has been used in labs and refrigeration units for a long time, this technology has not seen the light of day in daily life and is only operated within closed rooms by experts with hazmat suits.
Investing Time and Knowledge for Better Outcomes
Before going to market, the team at SAL Systems ran a risk test for IEC (International Electrotechnical Commission) and passed it on their tenth try! Despite the test being increasingly onerous, it was through the team's sheer perseverance that Credi-Clean TM today is one of the first technological offerings in the world to pass the test using UVC germicidal in the public domain without a physical barrier or trained individuals. The technology is so safe that the disinfection process can be carried out next to a mother and her child at a grocery store without any training or barriers.
The organisation spent the first year and a half dedicated to testing the product. "For 1st year and a half, we did not sell a single product; we only tested it. So, we built one, installed it, and stood in the back and watched customers and shoppers use it.  I listened to their feedback on what changes were needed and conducted interviews to better understand the customer's needs. We did 12 design revisions before finally putting it on the shelf. We installed hundreds of units, tested them, and watched them until we reached the perfect point. We did not hurry and just make a million units and go to market," reveals Jonathan. He further adds, "We have invested in the world's strongest testing procedures to ensure the product we deliver has all the certification necessary to take it to market. We have done testing to the highest IEC standards, which certify the product to not only be safe to consumers but also prove the efficacy that it does what it claims it will do. We have not cut any corners in the design and laboratory testing of the product. So, when a franchise signs up with us, they know they can confidently go to market with a product with a long shelf-life while exceeding the customer's expectations."
Forging Strong Partnerships
What is more interesting about these offerings is a Franchise/licensee can effortlessly implement the offering, almost like a business-in-a-box concept where the website and technical presentations are already in place with provision for assistance and training of the workforce. Jonathan tells us, "The way we proceed is we start with the licensing. Once the agreement is signed, within 2 months, we will have the product demos in their country, branded websites up and running, and email addresses ready. We assist with all of the marketing material personally and virtually."
When partnering with a franchise anywhere across the world, the franchise, at their discretion, can sign up distribution within the particular region and employ labour for the same. So not only does SAL Systems provide its customers with the finished product, but it also empowers the franchise to carry out their own manufacturing of the product. The organisation provides its franchisees with the required blueprints, designs, and project files. The franchise can build their products as per their specifications and can carry the label of having made it within their country. "We help licensees build their own design in their country. It stimulates their local economy and helps us become sustainable as we are not directing resources toward transporting the devices. Everything I have done with my designs, especially the boxes used for product transportation, is reusable instead of recyclable. I worked very hard on these designs to work along the principle of sustainability," says Jonathan.
Through its network and franchises, SAL Systems worked with much well-renowned clientele. The company recently worked with a 24-hour veterinary practice where SAL Systems compared their manual cleaning regime to Credi-Clean TM. Jonathan informs, "After having the devices installed for a month, we did laboratory testing comparing the hygiene of Credi-Clean TM to the hygiene of cleaning with a sanitiser bottle and a rag. The lab testing proved we were better than manual cleaning and the delighted client gave a testimonial appreciating the product and its offerings. There was no wastage and consumable costs."
Having carved a niche in this domain, SAL Systems has licensees in North America, Canada, Australia, Chile, South America, the UK, and Ireland. The company recently signed on the entire middle-east sector, which includes Oman, Qatar, the Kingdom of Saudi, UAE, and so on. Each one of the franchises/licensees is trading under SAL Systems company.  Positively impacting the environment that we live in, Jonathan tells us the immediate plans the company has in the pipeline, "We are currently signing up licensees globally and giving them the blueprints to manufacture the product in their region. As we manufacture more products, the unit cost will come down, the manufacturing costs will lower, and the entry into the market will be more affordable. In the long run, we will make a difference by dramatically reducing their wastage and the consumables used on manual sterilisation/hygiene."
Heading to a Cleaner and Greener Environment
Taking on a futuristic approach to creating a more sustainable environment and securing our children's future, Jonathan shares with us two projects he is working on that will be launched in the coming years. Jonathan is working on the concept of radiating energy onto the fruit and vegetables within the agricultural department before the farmers' pack, ship, and export the fruits and vegetables.
The technology can be harnessed to kill any fungi and viruses present on the fruit and extend its lifespan. This will be a part of the franchise offering that the franchise may also sell and use. Another project Jonathan holds dear to his heart is clearing the river waters of the Umgeni and Ganges rivers through technology.
Jonathan helps us better understand the difference he wants to bring about. He explains how the rivers are riddled with bacteria and E.coli, making it very unsafe for people to swim or drink water. Even the animals are getting sick. This same technology by SAL Systems can be extended to deploy within flowing waters where it can kill bacteria and parasites, thereby increasing the water's visibility. In principle, what that will do is it will assist the sun to better penetrate and oxygenate the water, thereby bringing down the parasite count and making the water safer for the people and animals. Jonathan concludes, "That is a few years away, but we have already carried out some pilots in Capetown in South Africa on very small streams. Rivers like Ganges and the Umgeni are my goal."
For More Info: https://www.salsystems.biz/
Related Articles