Interior Design is a fast-paced, fascinating line of work. The demands are high, but the rewards are just as great when helping clients realize their home design dreams. One of the marquee entrepreneurs in the industry is Susan Semmelmann, who has been in the business for over 25 years and continues growing her interior design and architecture expertise. Being in the construction industry for many years, her experience helps shape how she sees all aspects of design today. She gained experience integrating design elements into the foundation stages of a home during the construction detailing process. "Creating something beautiful from the ground up, from the framework to the finishing touches, is pure magic. It's the realization of a dream for my clients, and I am grateful to be part of that process. Giving back to those around me is the common thread that flows through everything I do and everything my company stands for – it's our cornerstone," shares Susan.
As the Founder of Susan Semmelmann Interiors, Susan understands that leading a company is not easy. When she launched her brand three and a half years ago, she realized a dream and vision she had been developing for many years. She realized that taking that leap of faith made all the difference and proved to people that it is never too late to chase your passion and turn it into a reality. As a leader, Susan always wanted to be a role model for other women in business. "I want people to look at my journey and see what it takes to roll up your sleeves and do the work to breathe life into a dream – it's so worth it! My story is relatable to anyone who knows there is a passion and a calling in their life but needs that push to start along the path to pursue it. I didn't know everything before launching my business; I simply started, and everything has been revealed along the way at the right time. I put one foot in front of the other every day and learn as I go," she shares.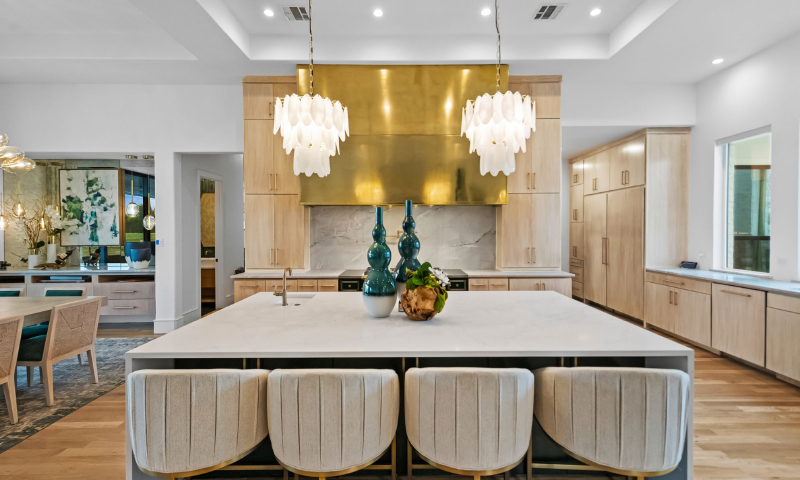 The Superstructure of Startups
Susan sees a business much like the construction detailing service she offers. "If you care for and nurture the foundation and attend to the smallest details, the result will be seamless and beautiful," she says. Susan Semmelmann Interiors is a full-service design firm – from start to finish. The service covers every aspect of construction and design, from renovating an existing home to walking clients through a new build from the ground up with construction detailing services. They have their own manufacturing facility for Susan Semmelmann Interiors Collection of furnishings, bedding, and drapery so clients can have a fully custom design experience. The company has experts who can take a design vision from CAD to reality in no time! "We go directly to the mills to source our luxury fabrics; the options for customization are endless. We also carry hundreds of fabulous vendor lines to satisfy any taste or style. Our Fort Worth Design Studio and online store will soon be open to the public so we can share our resources and expertise with the public and other designers as well!" explains Susan.
Many founders have some point in their life that changed their perspective for the better, thus creating an idea or increasing their motivation to take that leap of faith. Susan's turning point was when her husband developed a very rare, life-threatening form of bone cancer. "During that time, every day I woke up, and he was still here was a gift. Thankfully, he beat all odds and is still by my side today. This season developed my grit and determination, my heart of pure gratitude for the supportive community that rallied around us, and my mission to give back. It planted the seeds and laid the foundation for everything my business stands for today," shares Susan.
Susan Semmelmann Interiors has won numerous awards for its work in the industry and for the way they operate, acknowledging its professional and philanthropic pursuits, including Philanthropist of the Year, Best of Design, Best of Houzz, Best Luxury Interior Design Firm in Texas, Most Influential People in Fort Worth, Entrepreneur of Excellence Award, Most Innovative Interior Design Firm, and 10 Most Powerful Leaders Revamping the Future. Recently, the company won 7 awards at the Fort Worth Magazine ASIDs Awards and was honored to be a five-time Fort Worth Dream Home designer.
Being Like-Minded with Clientele
Another foundation of Susan Semmelmann Interiors' brand as they connect with clients is "Our style is your style." The experience for each client is entirely different. Designers bring their skills and creativity to the table, collaborating with clients to bring their dream homes to life. By listening to the overall vision for the finished product, the employees at Susan Semmelmann Interiors approach each meeting with an open mind and heart. Soon, they have a combined understanding of the vision, thus joining the client to bring design into reality. "We love the creative process that flows with every client, often shifting and moving as everything starts to materialize and take shape. Our custom design and in-house manufacturing services allow us to think outside the box and bring unique solutions to every project," shares Susan.
As a strong entrepreneur, Susan wants her company to grow, but more specifically, she wants it to grow well. She believes that the more successful the company is, the more it can give back to society. Her goal as a leader is to always be an example to those around her, to work hard, and never to rest on success. Instead, she believes in striving forward and reaching new goals every day. "Helping people brings fresh air to my lungs; it's the life force and the joy in my world. We have the privilege of sitting across from our clients daily, hearing their hearts and helping them realize their home dreams. We also have the honor of paying this joy forward to charitable organizations near and dear to our hearts like A Wish with Wings, Raquel's Wings for Life, and many more as we continue to grow our capacity to give," Susan explains.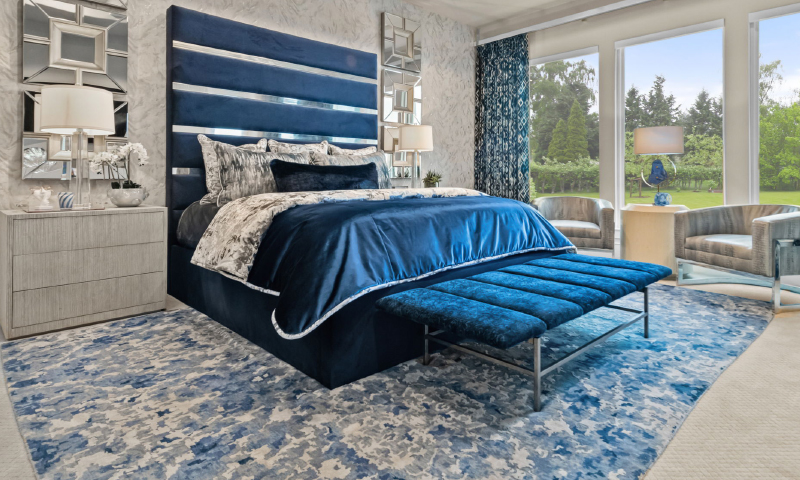 Creating a Bond with Business
Susan's personal and professional lives are intertwined. Susan Semmelmann Interiors has been a family affair from the beginning, and she has invested in developing and maintaining a culture founded on faith, family, and friendship. The Susan Semmelmann Interiors team is close-knit, always looking out for each other's best interests. The company works alongside each other, and it's understood that no one is above or below any task. This mindset builds trust and camaraderie that conveys outward as the team engages with clients and the community. Every team member brings great value to the overall environment with various strengths and talents to round out the big picture of the company's offering. "If people are recognized, valued, and affirmed, they flourish, and at Susan Semmelmann Interiors, we are a "people first" company," explains Susan.
"While we build dreams for our clients, we have also built something exciting in Fort Worth! Our 10,000 square foot building houses our firm offices and our Fort Worth Design Studio," Susan shares. The Susan Semmelmann studio will soon be open to the public, along with its online store and custom in-house manufacturing options. The concept is to open these resources to the public and give other designers more options to offer their clients. "I'm passionate about sharing what I have to help others…help others! By providing these options, we can reach beyond our physical location through online ordering and virtual design consultation – there is no limit to our availability across the globe," explains Susan.
For more info: https://www.semmelmanninteriors.com/
Related Articles