In today's rapidly evolving digital landscape, businesses of all sizes are searching for innovative ways to stay ahead of the competition. That's where AxonJay comes in. Established in September 2021, AxonJay is one of the most innovative AI tech companies in Europe, on a mission to bridge the digital gap and empower businesses to extract actionable intelligence and achieve sustainable change.
At the heart of AxonJay's approach is its trailblazing and unique Self-Machine-Learning Platform. This state-of-the-art tool is designed to help businesses of all types harness the power of AI and machine learning in a way that is accessible, easy to use, and scalable. With virtual offices in cities across Europe, including Brussels, London, Paris, Stockholm, Zurich, Ljubljana, Copenhagen, Frankfurt, and Milan, AxonJay is helping businesses disrupt their industries and make the world a better place to live.
To support its mission, AxonJay has also established a co-living space in Brussels, known as the AxonJay Tribe HQ. Here, the company's team frequently meets to collaborate and plan how to bring the benefits of AI to businesses around the world. "At AxonJay, our mission is to make AI and machine learning more accessible and easier to use for any business," says Jean-Philippe, the Founder & CEO at AxonJay.
By providing cutting-edge AI solutions tailored to each client's unique needs, AxonJay is helping businesses of all sizes and types achieve greater success and stay ahead of the curve in an increasingly competitive digital landscape. AxonJay is poised to impact the future of AI and machine learning with its innovative approach and passionate team of experts.
The Multi-Award-Winning Self-Machine-Learning Platform™
AxonJay uses Darwin's evolutionary theory of natural selection in its state-of-the-art Self-Machine-Learning Platform™ (Self-ML), which learns and reinforces what's relevant while the less relevant information fades out. In a nutshell, AxonJay is inspired by the 4.5-billion-year-old evolutionary algorithm we call Earth.
To begin with, the users rate the quality of the intelligence they receive, and the unique AxonJay Self-ML Platform™ ends up providing precisely the information they need to drive and predict their business. And since they are the ones who are giving the feedback, they no longer need an army of data scientists to extract and visualize the data or an IT staff to run a company-wide integration project either. In short, the AxonJay Self-ML Platform™ is designed to automate every business AI to be more accurate and efficient than any other AI tool and is the next step beyond traditional machine learning. It is also very cost-effective.
But what truly sets AxonJay apart from other market competitors is its approach to doing things differently. AxonJay's Self-ML Platform™ is a PaaS Business model designed to be a fast and scalable application and reusable model for different industries. The tool for building this platform helps display an easy setup and intuitive & simple reinforcement learning.
This is not all. AxonJay bases its Self-ML Platform™ in Biomimicry, in data-peel technology that is based on its family of algorithms. This 'peel technology' aims to extract only relevant data instead of data pooling, where one has to scrape the universe to seek relevant insights. For this reason, AxonJay uses only 'Green AI' in its DNA, as deep-learning models are avoided due to the signals and the data 'peeling' techniques.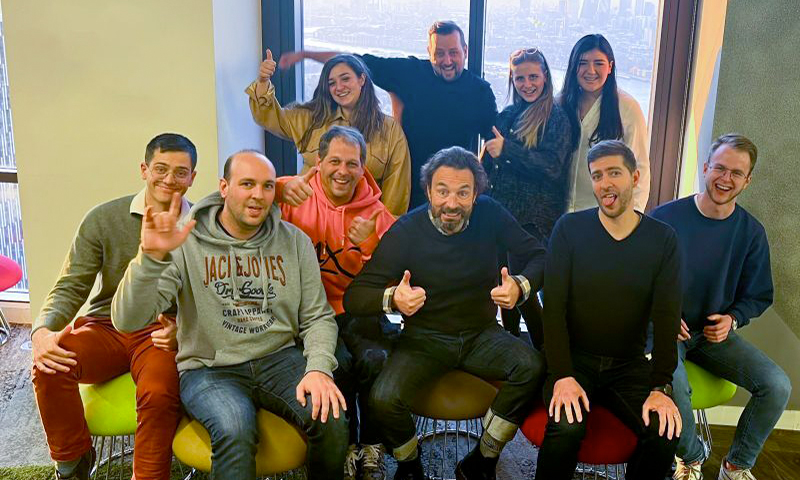 The AxonJay Tribe
The AxonJay team comprises IT specialists, data scientists, business strategists, and innovation & sustainability professionals who regard themselves as a tribe and work towards a shared mission and a shared set of values. The tribe also believes in disrupting the status quo for the greater good and considers the experience of working at AxonJay to be unlike working anywhere else.
Likewise, AxonJay has implemented a new way of working for its tribe post the global pandemic by building a next-generation company. AxonJay has embarked upon hordes of employee-engagement and thought leadership strategies, including an unlimited holidays policy (if tasks are completed), working across Europe, an inclusive work environment, guided meditations, and insightful Fridays (focused on personal growth), creating awareness of collective consciousness, exclusive art experience, building leading-edge technology with a higher purpose, and many more.
Key Partner Benefits
The core of AxonJay's Self-ML Platform™ is the feedback loop with which its customers can interact directly with the platform. This feedback loop allows users to share their opinions on the data that the platform presents and on the predictions made by the algorithms. From a technical point of view, the AxonJay tribe uses this feedback to automatically improve the processes and algorithms that the platform uses. In this way, the feedback loop guarantees a continuous improvement of the platform that gradually adapts to the user's needs to offer a platform that is as adapted as possible to the expectations and requirements of each client.
With this, the client is entirely in charge of the predictions and creating the magic. Besides, the AxonJay tribe gives customers complete freedom to dig into all potential candidates/job matches and possible job predictions. In this way, AxonJay guarantees clients full engagement.
Delighting Customers with Exceptional Services
AxonJay's Self-ML Platform™ helps organizations connect the dots and look beyond traditional financial reporting data, sustainability reporting, and marketing claims into all the data that is out there. This includes digital signals, triggers and clues that show a company's actual behaviour in its digital ecosystem. With this information, the AxonJay tribe assesses the client organization's true level of sustainability.
For that, the AxonJay tribe onboards customers with open arms and encourages them to spread the #DisruptWithPurpose message. And that is how AxonJay raised 700K € with LeanSquare and existing shareholders in addition to its pre-seed round and is preparing its seed round for summer 2023. The company not only onboards new customers every month, like Belgium Startup Jobs, Bluemetric, CrossInternational, Close the Gap, First Class, Micropole, and many more, but it also adds new investors to the list every week such as Be Angels, Noshaq etc.
Likewise, AxonJay's Self-ML Platform™ is an amazing project, and so is the feedback it gets from its clients and investors. "We are fully committed to make the best out of it, and this will definitely help us to achieve our goals," reveals Jean-Philippe.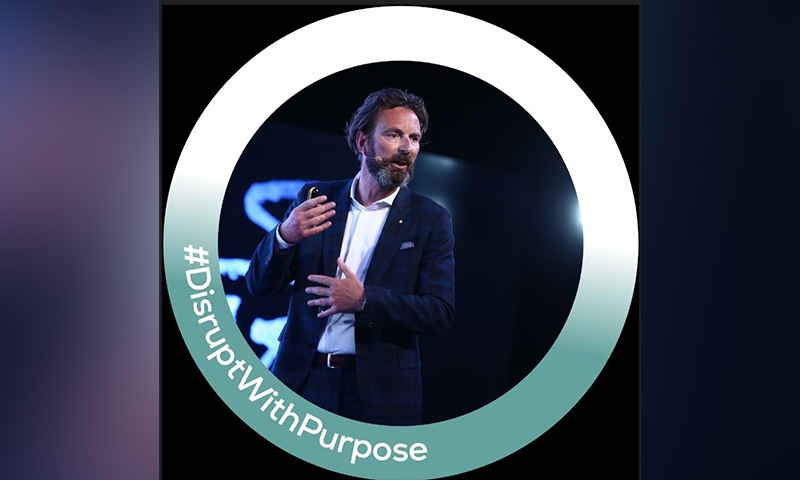 Taking on a Social Cause
Recently, the AxonJay tribe began working with Close The Gap (CTG), an international social enterprise that aims to bridge the digital divide by refurbishing IT devices donated by European companies to educational, medical, and social projects in developing emerging countries.
With them, AxonJay's tribe is planning to visit Kenya for a month during the third trimester of 2023. Their goal is to join the local community and help them evolve in the local startup scene, learn from them, and share personal knowledge with them. On top of that, the tribe also plans to spend a week climbing Mount Kilimanjaro. "A team and a personal challenge that will bring every one of us to face new limits and be even more disruptive," shares Jean-Philippe.
Powerful Marketing Strategies
AxonJay's marketing strategy focuses on four channels: content marketing, online advertising, email marketing, and events. The AxonJay tribe develops content in the form of articles and videos that describe the benefits of using AI to educate potential customers via content marketing. They use online advertising to promote AxonJay and its achievements via social networks by targeting the potential companies and business decision-makers.
Also, AxonJay publishes a newsletter to carry out marketing campaigns with information about the latest features and product improvements. In addition to organizing events in its office, the company hosts events abroad for its worldwide promotion. The tribe also participates in conferences and trade shows such as AI World Summit and World Economic Forum to meet potential customers in person and present AxonJay's products and services to them.
Global Expansion Plans
"Our purpose is to democratize AI, and our vision is to become the most sought-after AI tech partner and help businesses disrupt their industry," states Jean-Philippe.
To accomplish these purposes, AxonJay's Self-ML Platform assistants are the key. The company's AI-HR assistant is already available in Belgium, Slovenia, the UK, and France, with plans to expand footprints in other global markets underway. Moreover, AxonJay's Finance & Banking assistant, the company's global product, will be available worldwide for purchase from May 2023.
For More Info: https://www.axonjay.ai/
Related Articles