Incepted in 2016, Graymatics is a leading cognitive multimedia processing company leveraging the best and deepest AI technologies for extracting deep insights and enabling compelling solutions around the installed CCTV base. Currently headquartered in Singapore, the company is renowned for its transformational technologies and their relevance in today's urban and business safety landscape. Its core products are customized AI solutions developed for various verticals such as digital marketing, security and surveillance, e-commerce, telecommunications, Internet-of-Things, the financial sector, crowd management, and smart cities.
"Our vision, mission, and purpose are to create a highly scalable platform that can collect actionable data from videos and images in the same manner that it is collected from text," reveals CEO and Founder Abhijit Shanbhag.
The Beginning of a New Revolution
Abhijit is a seasoned technopreneur known for his passion for solving real-world problems and making a difference using technology. He began his entrepreneurial journey in 2001 by establishing Scintera Networks, another Silicon Valley venture that manufactures semiconductors. Before that, he held several leadership positions in prestigious organizations like Qualcomm, Ericsson, and Morphics.
During his tenure in the United States, Abhijit noticed the need for video search and analytics tools. The proliferation of CCTVs in the urban and commercial landscape generated massive amounts of video content, which he turned into machine-readable data and offered a wide range of highly beneficial solutions. Graymatics was founded in Silicon Valley to solve this market gap. Its solutions are now combined with deep learning techniques to improve security and surveillance systems at a wide range of industrial sites and smart cities in countries such as India.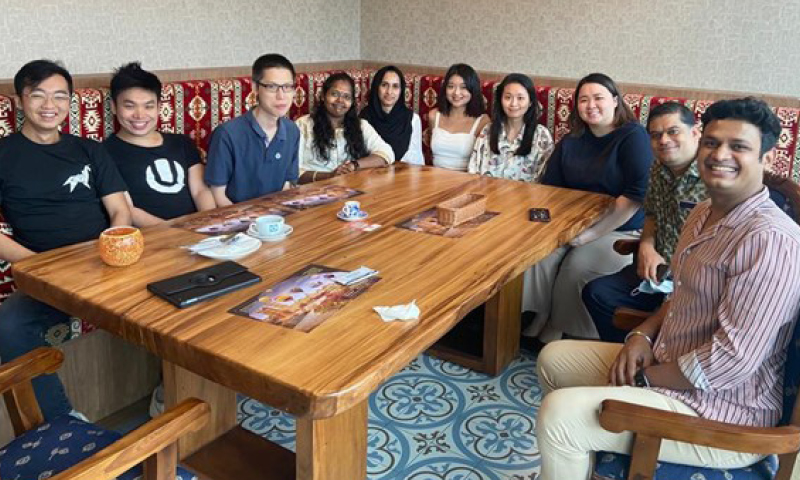 What Sets Graymatics Apart from Others?
Graymatics offers several competitive advantages over other products available in the market, which make its platform the best-in-class and unique. The company offers the highest breadth of AI-powered video analytics in the industry and optimized middleware to support the maximum number of high-performance AI analytics processes within a much smaller computer hardware footprint. That makes Graymatics the brand with the lowest TCO for high-performance AI systems. Furthermore, there is a versatility of deployment options, including edge, on-premises, cloud, or hybrid edge-to-cloud. Likewise, Graymatics' platform comes with a sophisticated alert report engine, forensic search, and insightful dashboards. It can also be seamlessly integrated with a mobile app.
AI-Powered Solution Offerings
At Graymatics, all the video analytics solutions are developed upon extensive research and are tried and tested on various platforms to ensure nearly accurate results. Currently, Graymatics provides video analytics solutions, namely LabVista, Urban Vision, Vistamart, SiteInsights, G- Safe, and Puerto Vista, to various smart cities in India, and also smart spaces such as large organizational campuses, commercial buildings, highways, ports, airports, corporate clients such as Siemens, Hindustan Oil and Gas, and telecom carriers in India, as well as Singapore, Indonesia, China, the Philippines, Japan, and Korea, to improve safety, security, customer experience, and operational efficiency. The company already has a presence in other APAC countries, as well as America, Europe, and the Middle East, and plans to further expand its footprints in those markets.
Providing Key Benefits to Clients
At Graymatics, clients are ensured complete transparency for the end-to-end deployments. The team offers exclusive SLAs to their clients & partners, which have intermediate to immediate response time whenever support is needed. In addition, Graymatics' partners get exclusive pricing based on the volume of the project, such as free demo support, introductory workshops, individual certifications, co-branding, co-selling opportunities, and social media promotions.
"We always ensure the deployment is completed before the deadlines with our strong project management team, which does the detailed analysis and plans the project timelines," states Abhijit.  Moreover, extended annual maintenance is offered to clients as a part of the package depending on the project volume.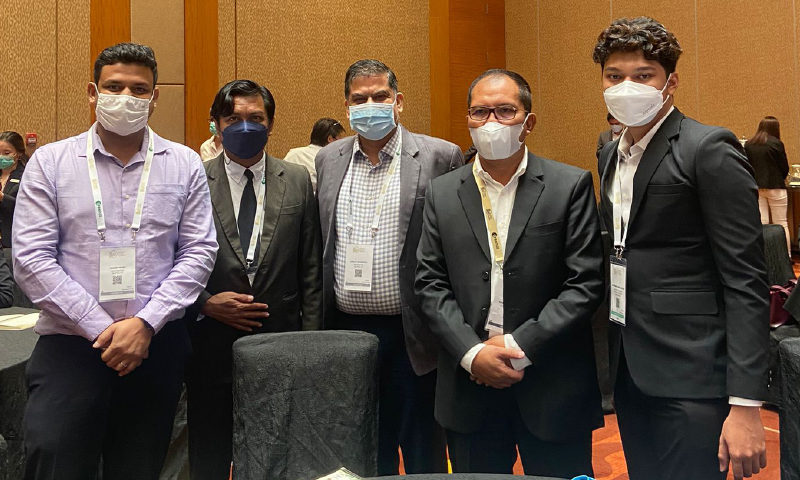 A Diverse & Inclusive Work Culture
There is a diverse and inclusive culture at Graymatics that makes employees feel involved, valued, respected, and treated fairly. In addition, Abhijit and other senior management members of the company engage and interact with each member every quarter to understand any concerns or any improvement needed in the company's working culture. Moreover, Graymatics offers upskilling opportunities to its employees to enhance their knowledge in key domains and deliver a better outcome by fulfilling the organizational goals. Likewise, the company has employee KPIs to measure and increase employee performance. Additional efforts are also made by the HR department, which organizes relationship-building activities for the entire team of Graymatics.
Effective Marketing Strategies to Fuel Business Growth
Abhijit recommends three powerful marketing strategies to start-up founders which have proved beneficial for Graymatics. To begin with, publishing solutions on Marketplaces like AWS, Intel, TCS Cubo, Huawei, Dell, IPI, and others is highly beneficial.
Second comes the PR & Marketing strategy, which helps build a social media presence, especially on LinkedIn, increasing media presence in potential new markets such as Europe with PR campaigns and becoming more involved through social media and networking events to create brand awareness around the company's service portfolio. Lastly, introducing a customer referral system to incentivize customers that generate successful leads proves helpful in the long run. One of the ways in which customer referrals can be generated is by leveraging certified partners to introduce special pricing for platinum partners and offering discounts to clients who refer the company to an incoming client (post transaction).
Emerging Trends in Multimedia Analytics and Security to Watch Out for
From a seasoned technopreneur's perspective, Abhijit points out that machine learning and AI tools are becoming more advanced. In the coming times, there will be even more usage of these technologies in tandem with video cameras. Therefore, a major trend to watch out for in the upcoming years will be the usage of video analytics as a smartphone app. Similarly, top-of-the-line video analytics technology will be deployed for urban management, retail businesses, sports, telemedicine, etc., to a greater extent in the future.
"We have seen only the tip of the iceberg as far as video AI deployment is concerned," asserts Abhijit. "The emerging trends indicate that such advanced and constantly improving technologies will increasingly enhance the accuracy, reduce human error or oversight and act as force multipliers in various domains in 2023 and beyond."
Exciting Projects in the Pipeline
The team of Graymatics continues to work towards innovating and creating solutions that can benefit a greater range of users and real-life needs. Towards this end, the team is focusing on devising new avenues of ensuring public safety from pandemic infections. Some of the ongoing cutting-edge developments at Graymatics include work on the Smart Cities arena across the southern and eastern parts of India, building customized solutions for the transportation sector, building a customized, cloud-based Video Analytics platform called iVAaaS with great utility for telecom service providers, and a lot more.
"In the next five years, we plan to expand our reach across key global markets such as America, Europe, and the Middle East alongside strengthening and expanding our presence in the APAC countries," concludes Abhijit.
For More Info: https://www.graymatics.com/
Related Articles