Today, the world is at a critical juncture where we have too many people with insufficient food and water supply. The Food and Agricultural Organization (FOA) agency of the United Nations reports that there are 800 million chronically undernourished people in the world, where we are already using 70% of the global freshwater supply for agriculture irrigation, and need to increase food production by 70% by the year 2050 just to keep pace with population growth. To evade global hunger and water scarcity in the coming future, optimal irrigation is required to maximize crop yield and save water and other scarce resources sustainably.
San Diego, California based GroGuru Inc., addresses this issue through its strategic water management solutions for commercial farmers. "GroGuru is all about strategic water management for commercial farmers. We help farmers make more money by increasing crop yield while, at the same time, more efficiently using water and other scarce resources like fertilizer, energy, and labor, in a sustainable way. We are focused on scalability and ease of use," states Patrick Henry, President & CEO, GroGuru, Inc.
Scalable & Easy to Use Solutions Designed to Make a Difference
GroGuru understands the challenges faced by farmers and the limitations of the available equipment in the market. With its breakthrough Wireless Underground System (WUGS) technology, the company is on a mission to make the world a better place by allowing farmers to save water, cost-effectively grow more crops, and sequester more carbon in the soil.
"GroGuru® WUGS is a patented wireless underground system that enables the permanent installation of soil sensors in annual field crops like corn and soybeans and eliminates the need for annual installation & removal of sensors required by all competitive alternatives in the market," explains Patrick. When it comes to cable-based sensors, chances of rodents chewing upon them or getting cut by farm equipment or workers are high. However, these problems are nullified as GroGuru's WUGS solution is cable-free from the underground sensors to the above-ground telemetry system. "The GroGuru system is soil sensor and irrigation equipment agnostic," adds Patrick.
GroGuru also offers its software as a service, SaaS, GroGuru® InSites, as a stand-alone solution that works with third-party hardware. This is not all. GroGuru's solutions are highly scalable and easy for farmers and agronomists to use. It enables farmers to increase crop yield by 10 to 20 per cent and save 10 to 20 per cent on input costs. "This is a massive efficiency improvement for water, and the payback period is less than one growing season. Using GroGuru's system, farmers are experiencing a 6-8X return on investment (ROI) every year," pinpoints Patrick.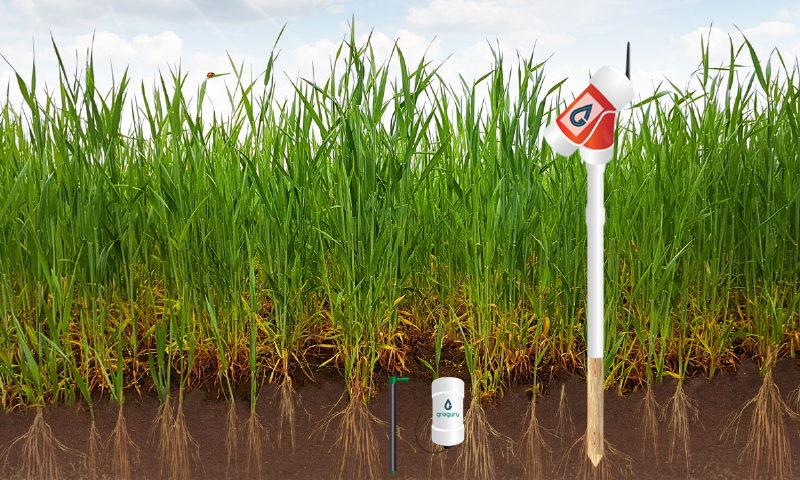 Up & Thriving Irrespective of Challenges
The global COVID-19 pandemic left disruptive footprints across most industries, the AgriTech sector being one of them. Numerous organizations had to and still are fighting tooth and nail to survive, let alone thrive in the marketplace. Led by a progressive management team, GroGuru found a way to stay strong and is starting to thrive again. From 2019 to 2020, when the pandemic had just set in, GroGuru experienced roughly flat revenue after three years of a 500% compounded annual growth rate (CAGR). Even though the figures show a marked decrease, GroGuru managed to gain market share, which is much needed in a challenging market.
In late 2020, GroGuru launched a stand-alone SaaS business where the team deploys their software on legacy hardware from Sentek, Valley Irrigation's AgSense products, and Zensio. The reason behind the launch of this new business model was to leverage the company's investment in GroGuru® InSites and farmers' investment in legacy hardware. This enabled the company to accelerate GroGuru's recurring revenue growth as well as offer better insights to farmers for managing irrigation than they have ever had before using its AI engine in the Cloud, and the highly scalable and highly intuitive user interface (UI) that farmers can access on their computer, tablet, or mobile device. Likewise, GroGuru® WUGS, underground wireless system, is also gaining momentum in the marketplace.
Services Exceeding Customers' Expectations
In the AgriTech sector, customers need assurance over products that could withstand all the farming conditions. GroGuru's product is reliable, and its software as a service (SaaS) is quite easy to use and intuitive. Farmers can access SaaS on their computers, tablet, or mobile device. Apart from this, the team of GroGuru also offers agronomic consulting support to customers to aid them in their decision-making process. They do this by an automated system using AI and agronomic expertise on staff.
Brent Beckman, Principal, Beckman Agriculture, said, "In Northwest Kansas, irrigation is restricted to 11 inches per year. The use of GroGuru helps me know the times when it is critical to water and ensure crop yield. As a distributor of the system and a user, I am seeing a hit rate of 90% of the customers I present the product to."
Another client, Harold Grall, Owner of Hasta Farms, shared his experience saying, "Use moisture probes is a critical part of our operation, as water is our most limited resource. GroGuru has introduced the first permanent probe. The probe tells me moisture levels at various depths, which is critical to know during key points in the growing season. Use of the GroGuru system has taken my yield from 230 bushels per acre to 250 bushels per acre, an increase of 20 bushels per acre. At $5 per bushel, that is $100 more per acre. GroGuru is much better than the AquaSpy system we used before."
These testimonials speak highly about GroGuru's easy to install, easy to use, reliable, and effective service offerings.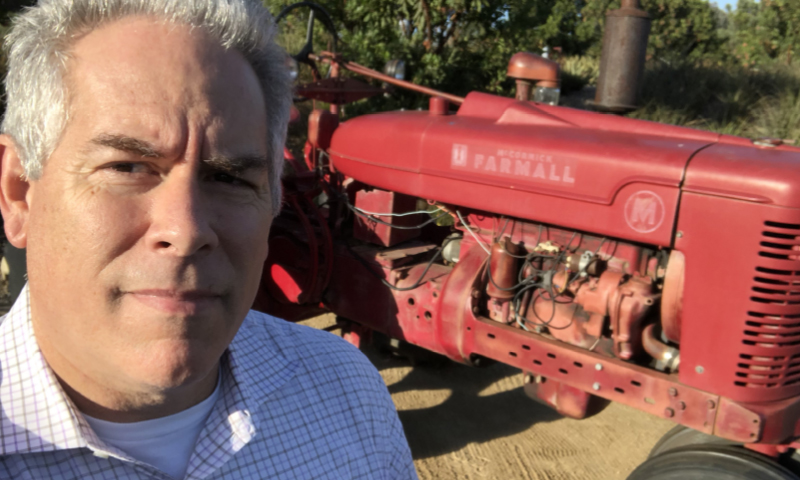 Eying the Global Markets for Expansion
"We entered 2022 with over 1,000 SaaS subscribers, 200+ end customers, over 4,000 sensors deployed, and over 100,000 acres under management," states Patrick. Today, GroGuru is well positioned with more than double subscribers and plans to expand its strategic partnerships in the future.
In addition, Patrick feels that the US market is massive, and GroGuru will stay focused on this opportunity for the next year or two. As GroGuru enters the international markets, its team will ensure that they remain selective and build great partners in these geographic locations." GroGuru's highest priority markets include Canada, Mexico, Australia, New Zealand, Columbia, Argentina, and Venezuela. "Our dealers and channel partners have over 5M acres of footprint. In the coming years, we will continue to innovate around wireless communication, AI, and agronomic insights in our software as a service," concludes Patrick.
 For More Info: https://www.groguru.com/
About Patrick Henry, President & CEO
As the CEO of GroGuru, Patrick Henry drives the overall strategy and operational execution for an exciting AgTech company that will change how we grow crops by using an innovative IoT system for precision irrigation and soil monitoring and management. Patrick is a senior executive and serial entrepreneur who has run four different startup companies with multiple exits. His articles about various aspects of entrepreneurship and building businesses can be found in Inc. Magazine, FastCompany, Tech.Co, Entrepreneur, The Huffington Post, and other publications. He has also been featured on CNBC, Bloomberg Television, and Forbes.
Related Articles