In today's world, companies, global and local, innovative and traditional, large and small, public and private, are all battling out for the same market. Hence, digital marketing has proved to be a key differentiator when it comes down to getting a competitive edge in the market. Kreativ Marketing is a Google certified digital media agency that specializes in SEO, Google Ads, social media, and content creation. It builds customized marketing strategies that meet each client's unique needs.
Kreativ Marketing was formed in 2017 by its parent company Grand Apps, a mobile app development company. "As various mobile apps were being developed, we were often asked if we provided marketing. That's when the idea of having a marketing branch came to mind, and Kreativ Marketing was born," shares Tyler Kutt, Co-Owner, Kreativ Marketing & Grand Apps. Since then, the company has offered services to a large clientele base ranging from dumpster businesses to financial advising and everything in between. Recently, Kreativ Marketing was picked as one of the top 11 Best SEO Agencies in Grand Rapids by Expertise, owing to its expert services.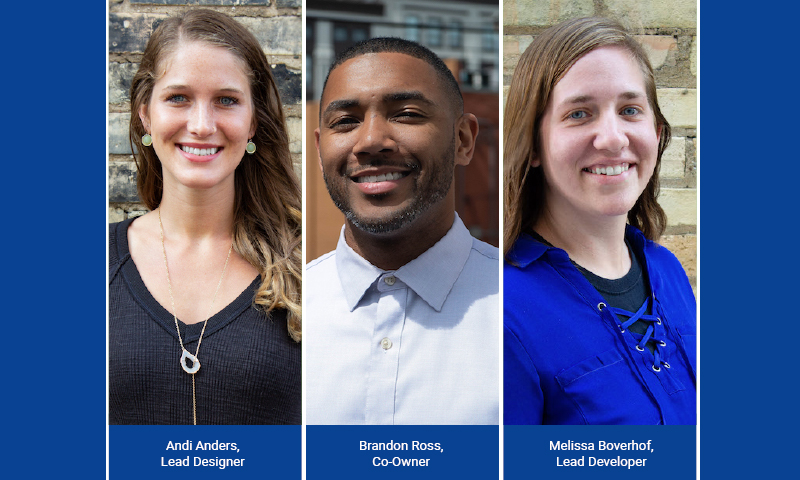 Client Relationships are a Top Priority
Kreativ Marketing is very relationship-focused. Tyler and his partner are the clients' primary point of contact for anything they need. Moreover, Kreativ Marketing partners get the advantage of actively participating in day-to-day operations and decision-making on their projects. "Our clients aren't just another business we try to make money off; we are truly in it for the long haul and value quality over quantity," remarks Tyler. As a result, Kreativ's clients eagerly recommend the company & its services and happily share their working experiences.
ProKitchen Software's Andrew said, "This team is doing a fantastic job keeping our brand at the top of Google month over month. We have jumped from virtually invisible to #2 in our highest traffic keyword, and we continue to push for the top spot. The brand is moving up in other keywords too! Highly recommend this marketing team for your Search Engine Optimization." Likewise, Jason from Pure Real Estate Management said, "These guys are awesome! They have taken the time to know and understand our brand and our needs, and they've helped develop marketing strategies that have contributed to our success. Their staff is friendly and attentive. I highly recommend Kreativ Marketing."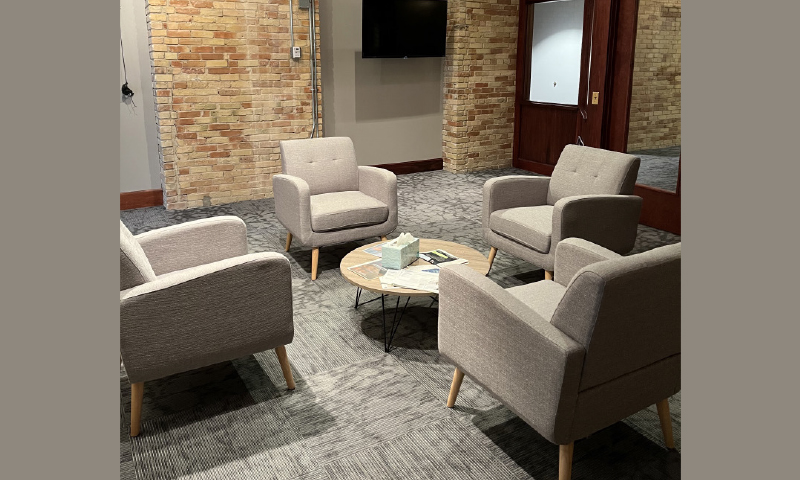 Inspiring Workplace Culture
Quoting Steve Jobs on managing talent, "It doesn't make sense to hire smart people and then tell them what to do; we hire smart people so they can tell us what to do." Kreativ Marketing's Co-Owner has a similar philosophy. Tyler describes Kreativ as a company that doesn't focus on titles or accolades; instead, it focuses on delivering high-quality work and maintaining long-term relationships with clients and employees. "It's one thing to say we listen to our employees, but it's another to actually implement the ideas they come up with, provide them the support they need, and empower them to see it through," he continues.
Tyler says with pride, "When employees see their ideas come to life and not just talked about, the amount of pride and sense of ownership they have is unmatched by anything else. Showing and expressing that we appreciate the value they bring every day goes a long way with keeping their spirits high."
Progress Made during Pandemic
While many industries were hit hard due to the COVID-19 pandemic, marketing companies such as Kreativ continued to grow with increased client engagement and a successful project completion track record. "As terrible as the pandemic has been, it did allow us to really lean into the education side of why digital marketing is so important," opines Tyler.
Before the pandemic's arrival on the scene, many business owners did not understand the dynamics of SEO marketing, how it works, and how its implementation can boost their sales and expand reach. In a similar vein, Tyler began educating potential clients on digital marketing strategies and formed a close bond with them. "Training allowed us to prove we really know what we're talking about and provide affordable options that clients could choose from what they were most comfortable with," adds Tyler.
A Note for Emerging Leaders
As a marketing expert, Tyler suggests industry amateurs focus and deliver high-quality work right from the beginning. Many business owners use unfair tactics to bring in clients but fail to keep up their end of the bargain. Hence, an honest and transparent approach must be followed.
Furthermore, word-of-mouth advertising is the best out there when it comes to brand building. "In addition, I would suggest starting with a local SEO strategy and never plan on pausing or stopping that strategy. Almost half of all searches consist of users seeking local information, so it's imperative to be a part of that conversation, especially if you're just a startup," sums Tyler.
Marching Ahead
In the coming years, Tyler plans on building user connections through experiences. This is what content marketing does and why it's so important. He continues by saying, "I think our next challenge is how can we help build an experience a business can then provide to their current or prospective client base that promotes re-engagement, retention, and referrals. Connection is the key, and it's something we'll be highly focused on starting now and into the foreseeable future."
For More Info: https://werkreativ.com/
About Tyler Kutt, Co-Owner
Tyler Kutt is a Co-Owner of Kreativ Marketing and Grand Apps. He has spent over a third of his life working in the digital marketing space. He has vast experience working with and leading marketing efforts for businesses of all sizes; startups, medium-sized companies, and multi-billion-dollar companies. Tyler has a deep understanding of digital marketing tactics and strategies. He has a unique ability to identify what tactics and strategies work best based on individual business needs and budgets. Tyler is also a proud husband of seven years to his wife Elise and a father to his son Tucker. Entrepreneurship runs in his family as his wife runs and owns a photography business called Mod Bettie.
Related Articles