Today, businesses need to continually evolve to stay competitive, and consulting firms play a critical role in helping them navigate through the various business options and opportunities. Specialized consultants provide valuable service in the areas of business strategies, architecting business models, sales, marketing, staying compliant, innovating products, predicting risks, helping manage talent, cutting costs, and recruiting staff. So, in essence, the right management consultant is expected to play the role of a planner, project management leader, and advisor that effectively helps conceptualize and deploy necessary solutions to ensure process and financial improvements. Management consultants are now being viewed as valuable assets to businesses as they enable the chief executives to identify and resolve any inefficiency located amidst the project. The multitude of SMEs across India forms a large part of the client base. However, most SMEs struggle to find qualified consultants because large multinational consultants are not affordable, while the smaller, local consultants are not diverse enough to bring the expertise SMEs need.
CA Alyzaa Merchant, a.k.a. known as Yogita Salvi, established the proprietorship CA firm, Y J Salvi & Co (Chartered Accountants) in 1999. The firm catered to a niche clientele who had businesses in India and abroad, commonly referred as "Global Indian". The firm invested in building internal capabilities to handhold clients across sectors and borders. Before the IoT revolution there were challenges in expanding business across the globe and access to information was limited. CA Yogita Salvi saw this as an opportunity and Y J Salvi & Co since 2005 onwards began offering management consulting services to clients along with other mainstream audit, accounts and tax advisory services. Over the last 2 decades the SME sector in India has grown leaps and bounds. The new Companies Act 2013 brought in a revolutionary change in the professional practice for Chartered Accountants and other professionals in India. The business management consulting grew rapidly since year 2005 and the proprietor CA Yogita Salvi decided to establish a separate independent division in 2015, a full-service turnkey project / management consulting company to cater to its clients across the globe. MVPL is the outcome of the journey of Y J Salvi & Co over the years. The network of global professionals established by Y J Salvi & Co over the last 25 years is now the illustrious team of MVPL.
Merchant Ventures Private Limited (MVPL) was established in 2015 with an exclusive vision to serve Small and Medium Enterprises (SMEs) in four critical aspects of managing their business, i.e., finance, accounting, paralegal, management, and business processes. "MVPL is filling the needs of this niche segment by providing qualified and experienced professionals, under one roof, to deliver a multidisciplinary solution. MVPL has in-house subject matter experts and maintains an exclusive network of other professionals who operate as one entity, under one roof," informs Alyzaa Merchant, Founder, CEO, and CFO of Merchant Ventures.
Offering a Comprehensive Suite of Solutions and Services
One of the leading solution providers in this domain, MVPL is a full-service turnkey management consulting company equipped with a broad range of execution capabilities in business and project management, strategy, operations, technical, finance, accounting, legal, and obsolescence protection. "We are industry agnostic since the bulk of the skills are applicable across many industries. When a technical or subject matter expert is required, we maintain a dedicated network of professionals who can be called upon to assist in the project," reveals Alyzaa. Catering to a gamut of customers hailing from industries primarily belonging to banking, manufacturing, hospitality, and smart city sectors, MVPL prides itself on possessing in-depth industry expertise. Alyzaa reveals the secret behind MVPL's success and attributes the company's three-pronged approach extended to its clients as what sets them apart from their competitors. The company provides a multidisciplinary integrated approach, obsolescence protection services, and a prompt, attentive, and professional attitude.
The company has a set process when approached by a client for a project. The project commences by listening to the client's needs, then preparing a clear roadmap with expected outcomes and finally, assigning a multidisciplinary team that works hard to develop customized, out-of-the-box solutions. These ideas are discussed with the client. Post conducting a detailed SWOT analysis and the client coming to a conclusion on which path to go forward with, the team implements the solutions accordingly.
Attaining Success with the Right Team
What helps MVPL land success for every project is its workforce as well. "The single most important factor for our success is our people. They bring knowledge and passion to their work and are committed to our client's success," says Alyzaa. The organization has like-minded senior partners with a work culture that is collaborative and honest with a mindset of 'develop the best solutions in the client's best interest'. This culture pervades throughout the organization. "When a new employee is onboarded, we ensure that our values are passed onto them through training and mentoring on projects. Another unique aspect of the MVPL culture is encouraging feedback, opinion and thought sharing on projects. No idea is considered too small or risky. We thrive and encourage 'constructive conflicts' which bring out the best in people and solutions," informs Alyzaa.
She tells us how her entire team pulled through the uncertain times of the Coronavirus pandemic and put into play the values and teachings gained at MVPL to ensure complete customer satisfaction even during these trying times.
Rising Up Despite Covid19
In 2020 MVPL set up a new division to offer services of Obsolescence Protection to Business Assets and Business models. The lockdown and loss of business was bound to bring a liquidity crisis in the market, loss of jobs and a significant rise in NPA and stressed assets. MVPL has put together a team to assist business owners, and other stakeholders such as banks and other financial institutions to assist in restoring assets and business models to going concern values and implement strategies to maintain, economic and financial viability of the company. At times when the expertise needed for crisis management is absent within the company our consultant experts can assist in steering the business towards recovery, stability, and growth. Obsolescence protection services helps fast track dispute resolutions, save jobs, and protect value of assets for our clients across all industry sectors.
Under this division, clients are advised on tried and tested strategies to keep repossessed assets alive, significantly reduce asset obsolescence, and create a win-win situation for stakeholders during the litigation process. The obsolescence protection team comprises bankers, lawyers, chartered accountants, merchant bankers, and technical experts.
As most of us know, many businesses, especially SMEs, suffered during the pandemic. The hospitality industry was especially hit hard because tourism and travel essentially stopped for two years. This put tremendous pressure on some owners to service debt. Property values declined due to lack of maintenance, and owners were served notices by banks under SARFAESI. MVPL decided to launch the Obsolescence Protection services with the Tourism and hospitality sector, and set up a hospitality division, 'Zaahrah Hotels and Resorts Pvt Ltd' (ZHR) equipped with expertise and resources to implement turnaround strategies and approached financial institutions and promoters and the response was overwhelming. The impact of business closures in hospitality industry would result in phenomenal loss of jobs as it is a labour intensive industry. Generating new employment opportunities through greenfield projects and saving jobs through revival of business has been the core values of MVPL. Additionally, with the Government of India aggressively promoting tourism and the need to cater to international tourists, MVPL has also launched a glamorous camping concept called "Glamping" under its hospitality division. MVPL and ZHR will work with the Tourism department in states to assist in destination promotion and build up inventory of keys to support the increasing footfalls of tourists with dedicated sales and media campaigns and setting up glamping resorts with shorter gestation periods. This will be the green field project to generate new jobs in rural areas which depend on tourism for their livelihood.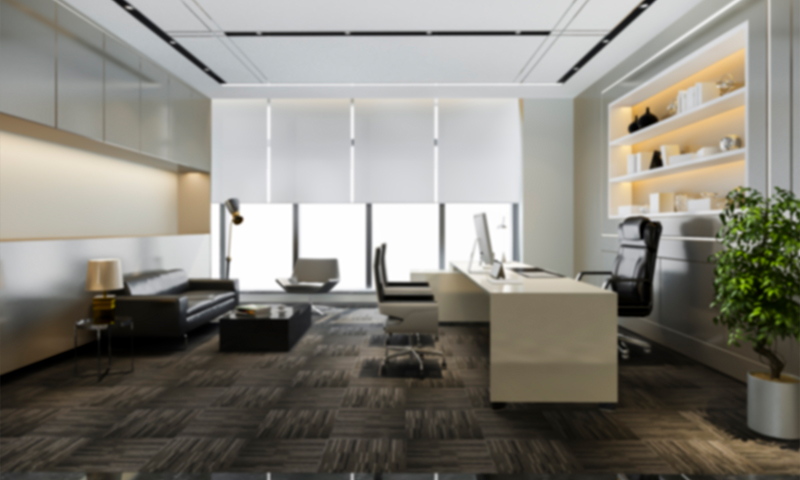 Assuring Content Customers
Alyzaa recounts a special hospitality project that was carried out during the pandemic. A well-renowned client from the hospitality industry ran into financial troubles due to the pandemic. This resulted in two years of default on its debt payments. The financial institution had communicated their intention of starting NCLT proceedings against the promoter. The owner had minimal time to respond to notices and couldn't find the right resources under one roof. This was before MVPL was approached to help address this issue.
MVPL, in a matter of 24 hours, put together a team of four experts from Finance, Banking, Legal and Hospitality operations. The team met with the bank and negotiated a timeline for payment plans while simultaneously developing a revival strategy for the resort. The entire process took three weeks and delighted the owner because he could avoid foreclosure. In addition to this, the owner was at liberty to either revive the property and continue operations or sell it in the future, at his own discretion. "We saved hundreds of jobs while preserving the owner's pride and long-term investment. These are the type of projects we love because they benefit everyone, the owner, the bank, and society. Because of our selective client base, we can dedicate our minds and time to benefit our clients," opines Alyzaa.
WHAT NEXT?
Sustainable solutions in Hospitality:
The Government of India is aggressively promoting tourism and this sector is projected to see substantial growth over the next few years. MVPL has launched a glamorous camping concept called "Glamping" under its hospitality division, Zaahrah Hotels And Resorts.
MVPL and ZHR will work with the Tourism department in states to assist in destination promotion and build up inventory of keys to support the increasing footfalls of tourists with dedicated sales and media campaigns and setting up glamping resorts with shorter gestation periods. This will be the green field project to generate new jobs in rural areas which depend on tourism for their livelihood.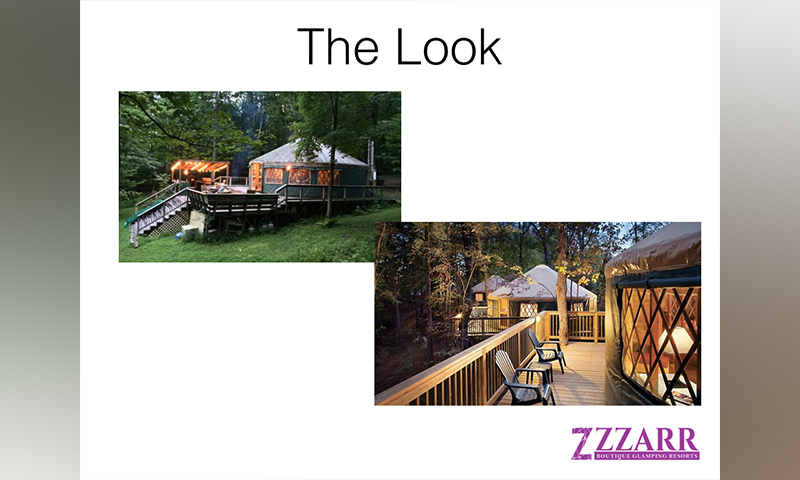 Corporate Social Responsibility:
True to its vision, MVPL recently kickstarted its "Philanthropy with Time" concept. The company has setup a trust by the name "Jaiwant Salvi Foundation" (JSF), named after the father of the founder of MVPL and who was an ex-serviceman in the Indian Air Force. The concept involves building "Smart Village Community Centres" wherein MVPL executives donate time to build village community centres and thereafter train ex-servicemen to operate and maintain them. The concept of "Aid To Enterprise' aims to make villages smarter while providing employment for ex-servicemen.
Catapulting to Success
Having serviced this domain for over half a decade, MVPL has received positive feedback from its client base. This, in turn, confirms and strengthens the company's core vision to serve the SME industry while increasing the services portfolio. Raking in this success and offering value-added services, the company has now expanded into related services such as paralegal, project management and Obsolescence Protection. The company is scaling newer heights as this market gains more traction. Alyzaa tells us, "MVPL's growth has been exponential with a CAGR of over 50 per cent over the past 5 years. We started serving clients Pan-India but are now providing management services to clients in Singapore, USA and Saudi Arabia." MVPL, having gained insights into the recent market trends, sees massive potential in the Middle East, far east and North America, especially with their SME clients who have roots in India but expanded globally. MVPL will continue to pave the way as one of the leaders in this domain and service customers with the best solutions.
For More Info: https://merchantventures.in/
Related Articles