The global coronavirus pandemic posed unprecedented challenges for businesses across various sectors, especially financial advisory that relies on people-to-people communication. "The intensity of its impact may have been different, but we did see a slowdown in 2020. However, we saw a good 2021 and are confident that the trend continues in time to come," shares Kunal Jindal, Co-Founder, Brivan Consultants. As a leading financial advisory company, Brivan had already begun investing in technology to migrate data on the cloud and remote access. Consequently, implementing processes for WFH was not a big challenge for them, when numerous companies struggled in this aspect long and hard.
In 2012, Brivan Consultants began its journey as a Professional Financial Advisory and Consulting Firm to cater to the varied requirements of clients. It was built by a team young and energetic Chartered Accounts having nearly 2 decades of cumulative work experience with the globally reputed accounting and consulting firm, PriceWaterhouse Coopers. These seasoned professionals wanted to offer businesses a trustworthy partner with the right mix of experience, expertise, and agility to fit into their systems and derive maximum value transparently. "Brivan is a package of Financial Services that complement client's business needs in the area of Finance and Accounting function," explains Kunal.
Offering a Wide Spectrum of Services
Initially started as a Professional Financial Advisory and Consulting, Brivan quickly expanded its services spectrum to additional business areas, including investment advisory and management, international business focusing on outsourcing and staffing solutions, business set-up and management, and many more. This expansion helped the firm widen the breadth and depth of assignments that it undertook across 500+ clients in nearly 20 industries within a decade of operations. "Our service lines make us a turnkey service provider, and our clients need not look out for other partners to fill any voids," asserts Kunal.
Well-equipped with processes, technology, and expertise, Brivan works with various clients across MNC's, PSU's, Firms, HNI's, Cooperative Societies, Foundations, Trusts, Education Institutes, etc. This covers a range of 20+ industries spanning—Manufacturing, Logistics, Pharmaceuticals, Tourism, Education, Professional Services, Advertising, Publishing, Government, Food and Beverage, Foundation and Trusts, NGOs, HNIs, Oil and Gas, Hydro Power and so on.
Vision to Expand Globally
Over the years, the company has clocked impressive growth numbers and surpassed various milestones. In 2019, Brivan acquired one of the leading Fintech portals in India—www.mycorporation.in, marking a special place in the company's list of achievements. While commenting on the performance of Brivan Consultants to date, Kunal says, "When you talk about business in the short term—you talk numbers. But, when you talk long-term, it's all about the vision. We are a young, entrepreneurial team and have the vision to expand."
Currently, Brivan employs nearly 100 professionals based out of 6 offices across New Delhi, Noida, Lucknow, and Chandigarh. Two of the six offices are representative offices based in Stockholm, Sweden and Toronto, Canada. Housing nearly 5 decades of cumulative Big4 experience under one roof—the New Delhi office is the primary operations facility and the headquarters for all companies. It covers a large clientele base in over 15 countries and plans to expand into Australia, the UK, the US, Canada, and the Nordic Countries.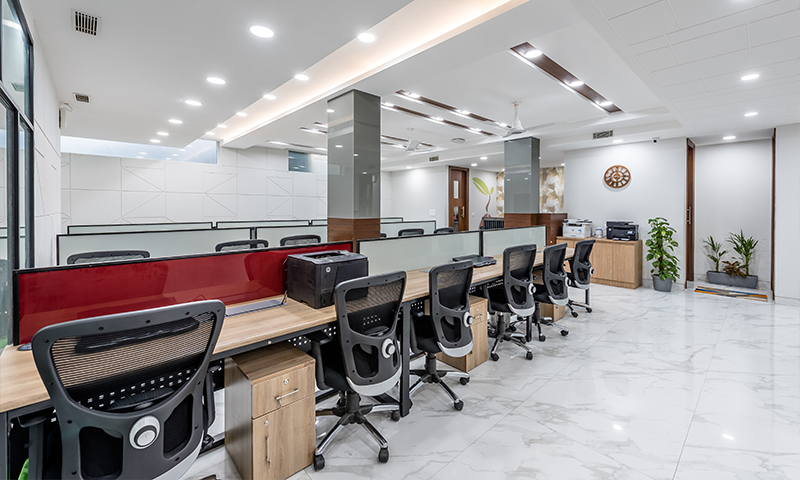 Serving Clients with Quality and Value-added Services
Right from the beginning, Brivan's mission has been to complement its client's business by providing quality services and value addition. Hence, even during the pandemic and economic downturn, the company continued to offer services to many smaller to medium companies that were out of business for months. "We strongly believe that the fundamental of any business is based on relationship and trust. We always encourage our team to walk an extra mile and do whatever it takes to keep a relationship going; because the business will happen eventually," proudly remarks Kunal.
To fulfill client requirements in multiple industries and diverse countries is not a cakewalk. A company needs a strong foundation. Brivan is backed by its vision, values, and tech-driven approach. This clearly depicts how dedicated the company is to its clients and their businesses.
Maintaining an Open Work Culture
Brivan's most important pillar of strength is its high standard corporate culture where everyone is a hands-on contributor and feels comfortable sharing ideas and opinions. Employees are offered flexible working hours. "Apart from that, we are offering regular training programs for our employees that not only focus on improving their performance but also prioritize on improving their soft skills and character development as well," concludes Kunal.
For More Info: https://www.brivan.in/
Related Articles