Over 3,000 state & federal incentive programs are offered by the US government to reward business owners for basic business functions like retaining employees, job creation, innovating internal processes, and more. Too often, the large organizations get benefitted the most who need it the least from these government programs simply because they have the resources, personnel, and expertise to do so. Most small and midsize businesses are neither aware of these incentive programs nor have the resources.
Located in Birmingham, Alabama, OnCentive is one of the innovative start-ups helping small and midsize businesses maximize their profitability through business incentives and tax credits. The company pairs its expertise with state-of-the-art credit technology to identify tax credits and incentive opportunities for clients. So far, OnCentive has secured over $3 billion in tax credits and incentives, with $0 returned to the IRS.
Founded by Experts with a Passion for Profitability
The journey of OnCentive began when Co-Founders, Shannon Scott and Frank Brown, identified the need for a service-first approach to tax credits in the incentives industry. Shannon is considered one of the premier experts in the credit industry and often consults the House Ways and Means and Senate Finance Committees on business incentives and tax credit programs. Frank has been involved in the tax credit industry for 30 years, specializing in tax credit and incentive work, and after 8 years in private practice started TaxBreak in 1997, a tax credit consulting firm.
"Our mission is to help American employers take advantage of the thousands of state and federal credits and incentives and help clients achieve maximum profitability," reveals Shannon Scott (CEO & Co-founder, OnCentive). While many companies dabble in tax credits, OnCentive's sole focus is tax credits.
Key Offerings
OnCentive helps employers capture government incentives & recovery programs, like the Covid-19 Employee Retention Credits, the Work Opportunity Tax Credit, Research and Development Tax Credit, Disaster Employee Retention Credit, State & Geographic Incentives, and many others.
Seasoned Team
OnCentive is led by a team of CPAs, tax attorneys, and credit experts with 150+ years of combined tax experience who resonate with the company's dedication to helping American employers grow their bottom line.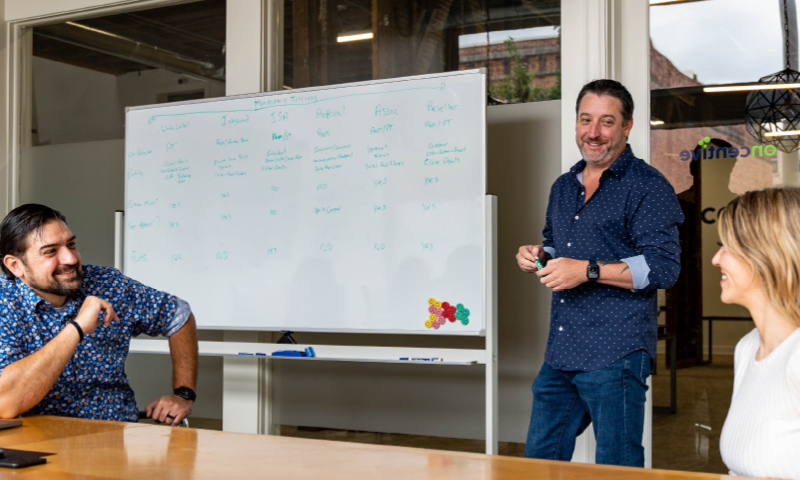 Client Satisfaction is the Top Priority
According to Shannon, client satisfaction and maximizing profitability to grow their business is OnCentive's number one goal. Therefore, OnCentive's team works towards maximizing their clients' profitability so that they can put their hard-earned money back in their hands to grow their business. Following mentioned are some of the recent client testimonials vouching for OnCentive.
Arc of Tuscaloosa said, "The OnCentive team helped our non-profit raise hourly wages to attract and retain employees through a challenging labor market. The services we provide our clients are critical to the community. Thanks to OnCentive, we are able to remain competitive as an employer.  Their team is great to work with and, without a doubt, will help you maximize the amount your organization can recover."
Likewise, Don Benoit, Owner of D&T Crawfish, shared, "If it wasn't for their expertise and understanding of the qualification criteria, we would have never attempted to apply for this credit. Do yourself a favor and let them walk your company through this simple process to gain a big reward!"
Strong Industry Partnerships, the Key to Success
For OnCentive, having a strong partnership and partner management program has been the key to its continued success. The company also looks for innovative ways to penetrate the marketplace to increase brand awareness and knowledge of tax credits and business incentives to make them accessible to businesses of all sizes in all industries.
Exciting Projects to Watch Out for in 2023
OnCentive's CEO & Co-founder, Shannon Scott, shares that Trak Capital, their investment company, has recently acquired and launched additional companies to build out a complimentary suite of HR technology brands that focus on profitability and compliance. The suite of brands includes tax credits and business incentives, ACA compliance, unemployment claims management, and I-9 verification. Trak Capital is constantly looking for new solutions to fill gaps in the profitability and compliance space.
Therefore, in early 2023, Shannon and his team are planning to make an exciting announcement that will unify these technologies for businesses of all sizes in all industries.
For More Info: https://www.oncentive.com/
Related Articles