Jay Whitehead is an entrepreneur with a running problem. After 18 start-ups and 6 successful exits, the Chairman and CTO at ReentryCenters.com is only 90% of the way to his goal of finishing 100 marathons.  "Unfortunately, the last 10% of anything is always the hardest," Whitehead says with a worried smile.
Whitehead's career, like a 26.2 mile course, is curiously twisted.  Today, for example, after nearly 6 decades not knowing anyone who has been to prison, he runs the nation's top private reentry company, the first felon-friendly FDIC-insured online bank, and 95% of his staff and 100% of his paying customers have criminal records.  "The U.S. is the world's leading jailer, and 30% more Americans have justice experience than have graduated from a 4-year college," he notes.  "It's about time we become the world leader in reentry."
The Making of a Serial Entrepreneur
While an undergrad at UCLA in 1981, Jay began his career as a news writer and on-air reporter at KTTV-11 in Los Angeles.  "There's no better place to learn how to tell a story than on live TV," he says. In 1983, working with Steve Jobs at Apple Computer's ad agency Chiat-Day on the Mactintosh predecessor Lisa computer, he learned the art of the high tech launch. Later, as publisher of Silicon Valley's first VC technology magazine, UPSIDE, Jay picked up venture capital fundraising.  From 1991 to 2016, he led over a dozen human resources technology and media companies, raised nine figures of funding, and discovered how to rapidly scale businesses. He credits distance running with the secret to entrepreneurship.  Running through pain.
In 1994, Jay met his wife Anne-Sophie. The pair are dual US-French citizens, and together have two children and started several companies. "A true partner who challenges all your assumptions all the time helps," he says. "It builds the confidence to solve big problems that scare others away."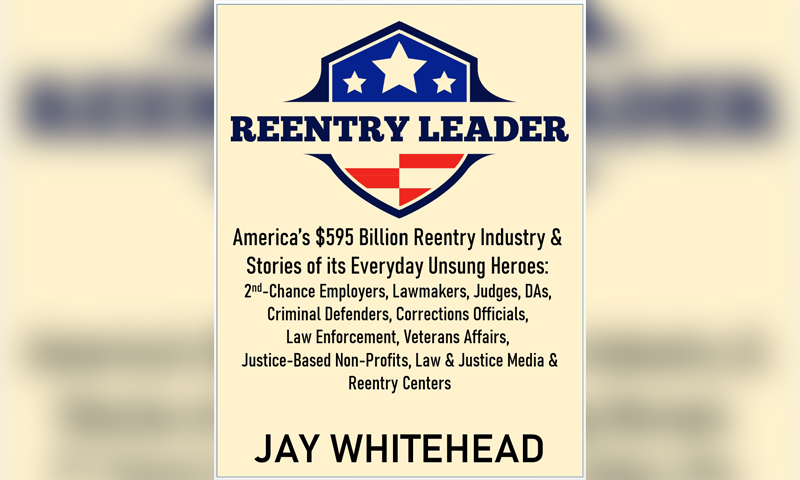 The Founding Story
ReentryCenters.com was started in 2019 by Scott Frye and Steve Green to help the formerly incarcerated avoid recidivism—a major problem since, on average, 51% return to prison.  By early 2022, the company set a record: Recidivism down 60% at $0 cost to taxpayers.
In mid-2021, Whitehead's friend Jerry Washburn was advising Frye and Green.  The trio approached Jay at his Newark, NJ-based tech company League Network about building a banking app and a GPS tracking app to help the business scale. So Whitehead's team built ReentryPay, the first-ever felon-friendly online bank, and ReentryApp, the first-ever free GPS-tracking app for reentrants. Then in March 2022, Whitehead raised $5 million from investors.  Impressed with the apps and fundraising, ReentryCenters.com acquired League Network in April 2022, and added Jay as a major stakeholder.
What are the 4 R's of Vertically Integrated Social Services?
Growing a company that keeps people from going back to jail is a puzzle with at least 8 pieces. First piece, housing–ReentryCenters.com's 15 homes now have 277 beds, to be 1,000 by 2024 and 10,000 by 2026.  Then, via their FDIC-insured ReentryPay bank accounts, participants pay $195 a week from the pay from the company's Reentry Talent 2nd-chance employer network, which now includes Mercedes, Honda and others. For a record-low $7.25 a week, participants use their T-Mobile-powered Reentry Phones to use their free ReentryApp, the first app that helps keep reentrants out of trouble.
Then they get on-demand inexpensive rides to and from work and court via the ReentryRides app.  For high-tech and high-touch safety, Reentry Safety—think 24X7 video, security patrols and drug dog visits.  And to build the industry up, ReentryCenters.com is convening 500 corrections and law enforcement leaders and 2nd-chance employers in the first-annual Reentry Leader Conference June 29, 2023, in Birmingham, AL.  Whitehead is even publishing a book via Ingram Spark in May, 2023 to support the conference: Reentry Leader–The stories of the $575 billion reentry industry's unsung heroes.  "We're vertically-integrating reentry like Henry Ford did the Model T," Whitehead notes.  "We fit 8 pieces together to deliver the '4 R's,' making Reentry work by using Responsibility to manage Risks and Revenues."
For Whitehead, his ReentryCenters.com trick is to marry 2nd-chance talent with 2nd-chance employers.  "Our 2nd-chance employers need and get a responsible workforce," says Whitehead. "Our participants need and get a safe bed, a great phone, a free bank account, a good job, and the support needed to stay responsible and free forever. Responsibility is our secret sauce."
The glue that holds it all together is the ReentryCenters.com staff, nearly all with felony records, who get rewarding career positions in a growing company and industry. And at $0 cost to taxpayers, the company's government partners—POs, judges, prison officers, DAs, lawmakers and law enforcement—get the free ReentryApp to make their job easier and cut recidivism. Everybody wins.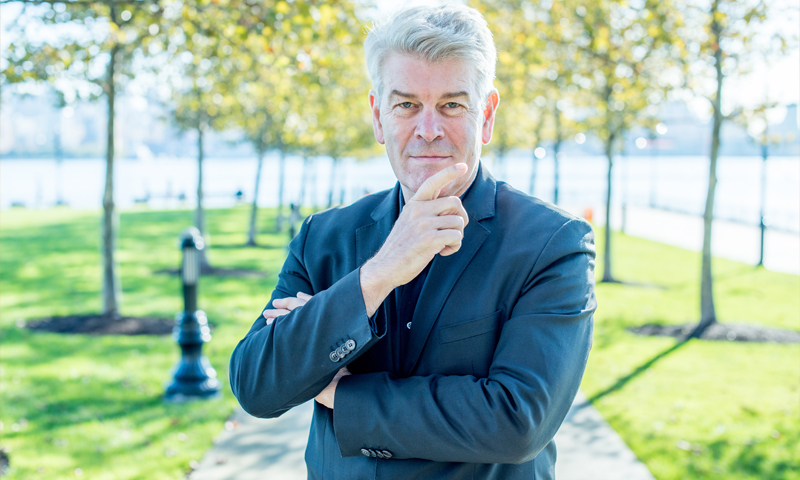 Scale or Die
ReentryCenters.com went from a rural Alabama idea to $3 million in 2023 revenues, and is on track to scale to $25 million in revenue run-rate by 2026 and expand to Georgia, Tennessee, Mississippi, 4 states that are carmakers' "new Detroit." ReentryCenters.com has already helped nearly 1,000 stay free, with a goal of helping 10,000 a year by 2025.
"But don't forget, ReentryApp and ReentryPay can be used by re-entrants outside our on-site facilities.  We have a stretch goal of helping 1,000,000 off-site or virtual re-entrants by 2026," states Jay. "That's only 10% of America's 9.7 million annual reentrants, but it's a big goal,"
At the start, the company's intake, administration, invoicing and payments, rides, job placement, and scheduling were all manual and on paper. Up to 90 participants, manual worked.  But at 90, the manual processes, like an exhausted marathoner, hit the wall.   To scale without dying, the company had to replace the paper with technology.
The tech transition was costly and challenging.  "But now we can deliver on being the 'Harvard of reentry,'" he says, shamelessly plugging his Harvard Business School background.  "We have a billion dollar mission to deliver the lowest recidivism rates in history for many thousands of reentrants at $0 cost to taxpayers."
3 Career Tipping Points
While Whitehead is aware of his accomplishments, he is quick to note the role of luck in any career.  He cites three fortunate lessons.   Number 1: Learning how to raise money, a skill he started honing with his first investor, legendary tech venture capitalist Tim Draper.  "Tim is very brave. And he has earned great rewards from great risks," he says.  Number 2: Learning how to build a confident and trust-based culture, a skill he credits to his wife Anne-Sophie, and several of his values-driven mentors and investors.  "Mankind's most valuable commodity is trust-transfer," he notes.  "Without trust, there is no family, no friends, no money, and no business."
Number 3: Learning the power of fearlessness. In France's Loire Valley in 1994, Anne-Sophie taught him a quote from Jacques Coeur, 16th century treasurer to the French King and medieval times' most fearless entrepreneur.  The quote, in French: "a vaillant Coeur, rein d'impossible." In English: "to a valiant heart, nothing is impossible."
The Ultimate Motivator—Brutal Honesty
In America's justice system, truth is an orphan.  Lying, cheating, extortion and myth-making are the weapons of choice when jail doors are always locked and you can't leave.  The only antidote, in Whitehead's short tenure leading ReentryCenters.com, is brutal honesty.  "Honesty builds trust," he notes.  "But to motivate hardened people to do hard things," he notes, "your ability to build and transfer trust is the supreme test." But honesty without humility is dead on arrival.  "Look, I'm no saint. We all make mistakes.  But telling brutal truths gives us a superpower—the ability to teach responsibility."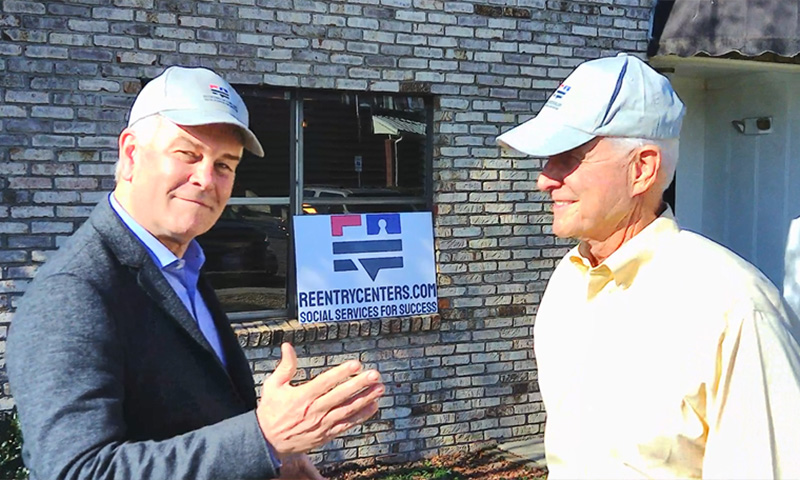 Running with a Reentry Leader
As an early riser, Whitehead's typical day begins with a 4 to 10 mile treadmill or trail run. Then, from his HQ office at New Jersey Institute of Technology, home office or a hotel room, he attends calls with his India-based tech team, followed by calls and meetings with investors and team members.  Whitehead travels about 100 days a year to the company's Alabama operations, and to meet domestic and international investors and partners. His next fundraising milestone is to raise another $25 million from EB-5 international investors. That will help the company scale past 10,000 on-site participants and 1,000,000 off-site users of ReentryApp and ReentryPay.
At the age of 63, what keeps Whitehead running so hard?  "Many runners my age, including me, drink wine.  So we joke that we're just drinkers with a running problem," he says.  "Fact is, in technology startups, age discrimination is real. But the perception that startups are for young entrepreneurs is a big myth. The numbers don't lie.  Compared with young whippersnapper entrepreneurs, experienced startup guys like me succeed 3 or 4 times more, and fail one-third to one-fourth less.  There will be a time when I can't run marathons or startups.  But I'm not done beating the young guys.  Not yet."
For More Info: https://reentrycenters.com/
Related Articles