As the pandemic accelerated the development and adoption of technology, there has been a clear shift in the way companies operate. With hybrid work and inclusion at the forefront, there are new ideas and perspectives that are welcomed and discussed more openly. As we look to the future, we can hope for a more equal work environment.
Alka Kapur, Principal, Modern Public School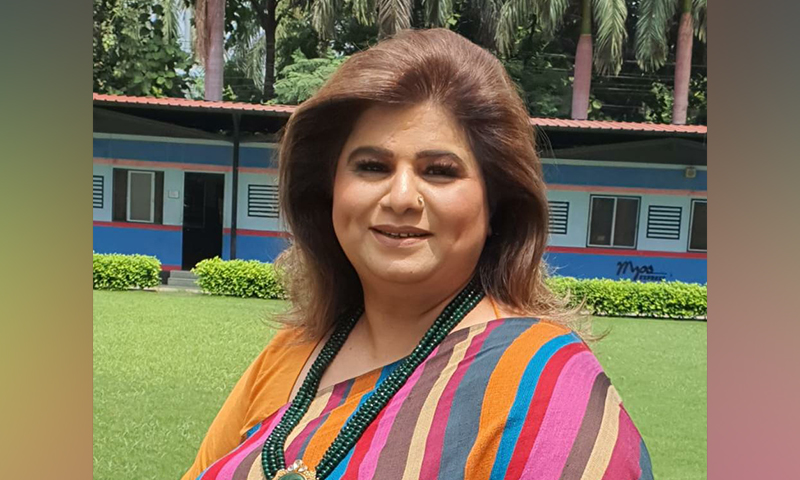 I believe women are gifted with unwavering resilience and extraordinary emotional intelligence, which when coupled with practical skills and knowledge makes them a formidable force in any industry they set their eyes on. The responsibility of women's empowerment does not rest solely on the shoulders of men. Women need to step up and understand that they are as much powerful and deserving as their male counterparts. I feel that a woman's capacity to get to the pinnacle depends on her ability to retain a high level of self-esteem and confidence. Also, with a clear vision and the burgeoning of digital resources all around, I am sure a woman can achieve her goal by honing and developing her skills. So, I will advise all the women to keep hustling until they turn their dream into reality, as the road to success is never simple.
Anindita Banik, CEO, SmartWinnr
My journey as a woman entrepreneur, in taking SmartWinnr to the list of top 50 global sales products, has been challenging. My role involves selling to sales leaders of large organisations. Initially, there were times where I felt I wasn't being taken seriously.  However, I realised that when you're passionate and knowledgeable, people start to listen and then respect you. My advice to fellow women entrepreneurs is to be confident. You're as good as anyone else. And don't ever apologise for having high ambitions!
Anupama Kadambi, CXO, Chief Experience Officer, GOFRUGAL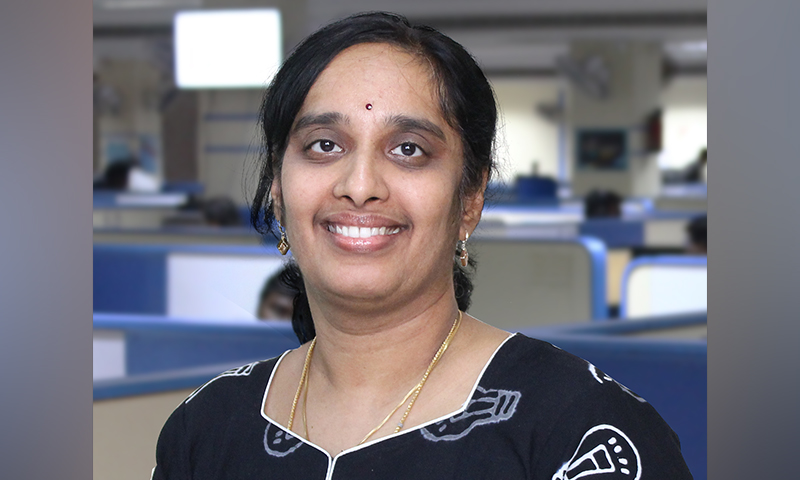 It is important to promote people who are accountable, innovate, proactively identify and resolve problems. We were able to boost our renewals significantly. The book 'Effortless Experience' & 'Power of Moments' was an eye-opener for me. I kept listening to podcasts on design and customer success like Creating Customer Success, Customer Success Leader, UI Breakfast UI/UX design and product strategy. Wearing multiple hats & being cross-skilled gave a lot more perspective. My vision is to build a customer-centric organization as the success of a company depends 50% on customer success and the rest 50% on employee engagement and their success. Behind great experience is a streamlined process. It is the responsibility of the CX teams to improve experience thus building/re-building trust with the customers. I may not have reached the destination, but I am making progress every single day. The journey so far has been rollicking!
Dr. Meenu Kumar, Founder, Cosmo Arts India 
Every time a woman raises her voice in defence of herself, it is repeated by a multitude of other women in similar situations, as I believe in the expression "women empowering women." That is why my 'She Shakti' Campaign is all about Women's strengths, such as nurturing, sustaining life within their wombs, performing several duties, and sometimes sacrificing on their own wants. Women are already strong, but they are often unaware of their own potential. So now, I think all we have to do is liberate ourselves from society's shackles and fight for our lives.  We have to be the Daring Feminist, because it's at times very hard to take a stand , it's hard to raise voice , It's actually Hard to be Hard !!  I strongly believe and endorse the fact that every woman has the right to be herself, make her own decisions, and spread her wings to achieve her goals.
Geeta Singh, Director, The Yellow Coin Communication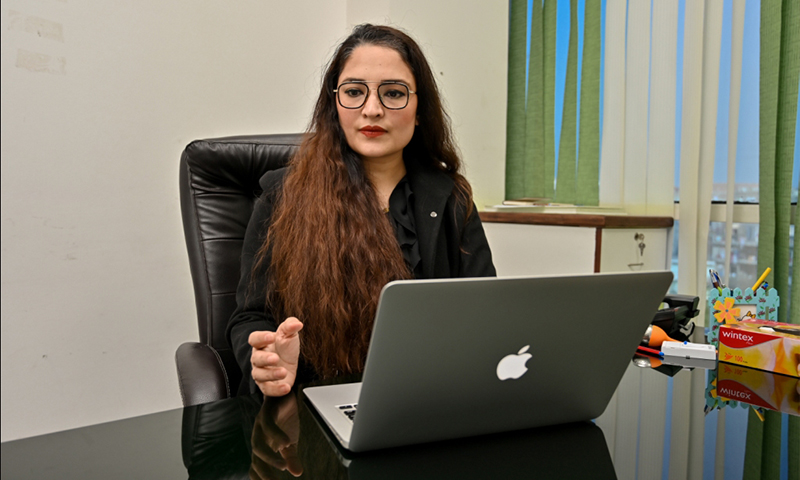 It is the era of women. Women entrepreneurs and founders are successfully leading start-ups and helming top position in businesses today. Workplace gender diversity and female representation in workplace is a critical factor in the success of any business since women bring their own set of skills and fresh new perspective on looking at a problem. It is of paramount importance to encourage female leadership and a greater participation of women in workplace and organisations to inspire the next generation of young women to believe in themselves, their dreams and come to the forefront and lead.
Gunjan Malhotra, Director, Komaki Electric Vehicle Division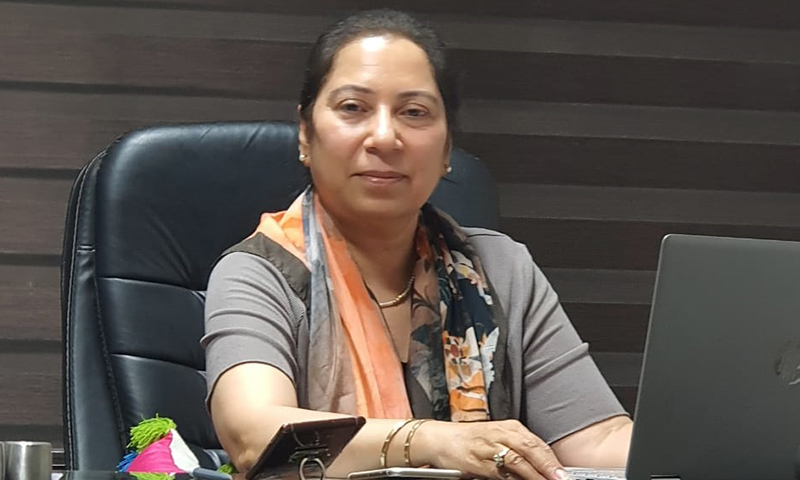 India has come a long way in increasing women's participation in start-ups and businesses especially in the tech field. The tech space has been predominantly male dominated but it is changing rapidly with increasing number of women entrepreneurs who are evolving the tech space, bringing their own vision and challenging the status quo. The need of the hour is governmental support, access to proper resources, training and mentoring specially designed for women to foster more women entrepreneurs and encourage more women representation in the tech space.
Kuppulakshmi Krishnamoorthy, Global Head – Zoho for Startups, Zoho Corp
More often than not, the progress or disruption that happens in tech doesn't seem to be holistic, catering or impacting to all the sections of the society. We need more resonant leaders, leading the change; and women have many traits of inherent leadership. So, the question we should definitely be asking is this: how many women in tech do we know off-the-top-of-our-head that are doing incredible work? If we can't name even 10 (when there are more than hundreds of them), then it is best to sit down and think about what we mean by 'contributions'.
What is easy is to commemorate all the acts of courage and revolt by the fabulous women from the past, celebrate one day in a year, and go back to our routine. What's necessary and tough is to remember to #BreakTheBias everyday, use the privilege one has responsibly, and be an ally to accelerate women's equality. This day is about reminding each of us to be strong and kind, and voice out inequalities even if that means having to stand alone.
Lavanya Sunkari, Founder & CEO, Laurik
The trend towards women's entrepreneurship is on the rise. There are a lot of opportunities right there in the market for us to grab. We started our company in Pandemic, raised funds in Pandemic, and launched it. All we need to do is unleash our true potential, break the traditional barriers, and support our passion with the Excutionable Business plan. With the right business strategies, there will be no gender bias for Fundraise and growth. We are in the right era to turn our passion into a successful brand. I firmly believe and suggest 6P's – proper prior planning prevents poor performance; this helps to manage the work-life balance in a much easier way.
Meghana Kambham, Co-Founder, Carengrow Health Connect Pvt Ltd
The biggest learnings were to iterate like crazy but stay in one field, focus and deep work is the key. For anyone who says both family and work as a women entrepreneur is hard is 100% right. Radically try to organise and focus to bounce back and achieve!
Mythreyi Kondapi, Co-Founder & CTO, Startoon Labs Private Limited
Growing up, I have always made choices for myself both personally and professionally. When we wanted to start our startup journey, I proposed to build a medical device company since it gives me a sense of satisfaction when our innovations create impact in the patients' lives. This drives me to come up with more innovations. This women's day, I invite more women to not just be independent but be leaders to create inclusiveness in the decision making for future. I want to congratulate all women who are excelling in the fields of industries and manufacturing.
N. Hema Sowjanya, Co-Founder, HESA Global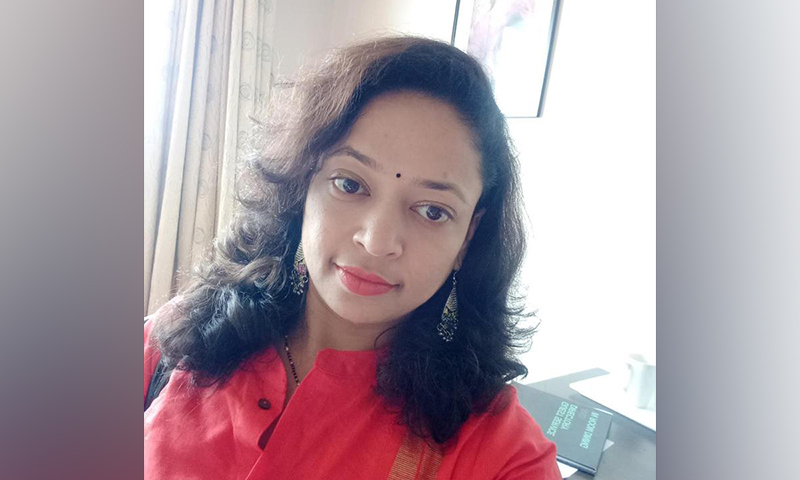 It is not selfish to pursue your dream of building your own startup. If you have the passion and the zeal to shape your dream, then you can challenge adversities and make them look like mere obstacles that you will cross with your persistence. I know there were times when I thought I had other priorities, but I did not let go of my dream of Hesa and now it is a name synonym to 'Tech revolution of Rural India.
Nidhi Yadav, Co-Founder, Aks Clothings 
In my opinion, a powerful woman stares a challenge in the eye and gives it a wink. A woman's potential to get to the top depends on her ability to maintain high self-esteem and confidence. A woman must have a clear vision of her goals and believe that she has the authority to pursue them. I am certain that we, as women, have that superpower and always emphasize that the secret to success lies inside us; we must recognize our potential and work hard to realize it.
Prasanna Anireddy, VP of Engineering, Progress (IT Firm)
Perseverance has been the key to my journey that started as a software engineer. Although I never faced any self-doubt specific to being a female leader, as individuals we all face moments where we wonder if we can do justice to the task at hand or reach the goals we set for ourselves. Sometimes, people around you like to tell you what you're capable of or what you should be doing, causing you to doubt your abilities. I think once you learn to shut out any negative voices and follow your own intuition, you find that self-confidence will replace any self-doubt. Be prepared to not have success in every endeavor and recognize these as learning opportunities. You must believe in yourself and have the determination to pursue your goals. I took up opportunities at the pace that I was comfortable with, and I learnt to trust the process. I have been fortunate to have very supportive managers and a team that I enjoy working with, which enables me to take on new challenges. Your mentors and the network of people you surround yourself with go a long way to inspire you.  Finally, I would like to share a quote that I find motivating – "If you can imagine it, you can achieve it. If you can dream it, you can become it.
Priya Anant, Co-founder, Life Circle
"As the Cofounder of Life Circle Health Services, I focus on the training, deployment, and engagement of young women with low educational attainments as geriatric home carers. I find great meaning in what I do because I am able to create a safe and dignified workplace to bring many women from remote and rural areas into workforce. As I an entrepreneur, I enjoy a great deal of freedom to build and manage a workplace that focuses on the needs of a female workforce."
Rashi Srivastava, Chief Digital Officer, Qentelli
Stop choosing between career and family. We can ace both.
Many women in IT leave the workforce after a life event like marriage or the birth of a child. Many are forced to choose between career and family, and this negotiation needs to end. When women should be celebrating life's milestones, they are made to feel guilty about their choices. A woman can have a successful career while doing many other things, including caring for her family. They need to identify their worth and come out of the guilt of choosing one over the other.
Rimo Bose, PR Manager, TCL India
Women empowerment for me is not only a term. I strongly believe that women empowerment should be executed strongly across industries. Women should be encouraged and empowered for a better future. As a part of the society we should ensure that the women around us feel safe at home and work and they should be given equal opportunities to grow and prosper. Also let's practice giving equal respect to both men and women, we are first human beings, let us not forget that.
I would like to give the credit of my success to my mother who has always inspired me. She was the one who encouraged me to pursue Public Relations and excel in the field even when the odds were against me. One thing that I have learnt from her is that no matter what situation you are in, you should not lose hope and stay self-motivated. 
Shahnaz Husain, Founder, Chairperson & Managing Director, The Shahnaz Husain Group
It is the era of women and with technological advancements; the world is an oyster for accomplishing personal, professional or even entrepreneurial goals. I completely understand that breaking away from stereotypical gender expectations and dismantling the barriers of patriarchy would definitely require courage. But then, fortune favours the bold and brave. Social reform begins with you and therefore do not bend your ways to the conventions set out for women. Persevere to learn skills, practice self care and chalk out your way to success. Become the change you want to see happen!
Sonal, Founder, WhiteCub
Women are inherently more intuitive and empathetic which makes them capable of discerning complex challenges. There is absolutely no second thoughts to the fact that women belong at every step of nation building and decision making. Currently the world is faced with a number of crisis, among which are climate and animal rights concerns. To ensure sustenance of the planet, it is high time to tap on to the untapped reservoir of women's intellect and potential. Combined grit and efforts of men and women will go a long, long way in making a sustainable future!
Sulakshana, Founder, Shushu Babies
"If you have an idea, first BELIEVE in it and move forward. Of course, being a woman, brings in an additional responsibility of taking care of your child and family, but for a mompreneur or woman founder, the most important thing is to get the support from your husband and family. Don't keep that idea to yourself, go out there, discuss, with people, with organizations, there are so many organizations like WE HUB who are willing to help a woman founder, you just have to go out there and find that one person / one organization who is willing to help. BELIEVE in yourself, get that moral support and find that organization to help, then everything else seems to be solving the problem and moving forward."
Vaidya Shakuntala Devi, Ayurvedic Health Consulted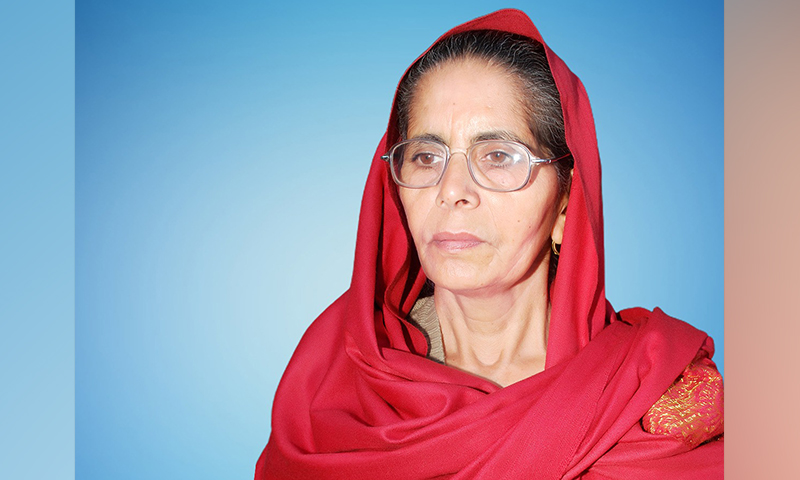 Multitasking is a must-have skill for today's women. Despite the fact that it is a much-needed attribute in today's world, it may have a negative impact on our health as a result of the necessity to balance personal and professional lives. A woman's health, according to Ayurveda, is governed not only by her biological parameters and capacity to reproduce but also by the quality of nourishment she receives, the intensity of her workload, and the stress she endures. So, in order to obtain beauty, a lady must first achieve good health, which is the most valuable possession a person can have. Also, Dear ladies, be strong and just be you. 
Vaishnavi Reddy, Founder, Signal Biomedical Private Limited
My learning was that entrepreneurship is not so much about the destination than the journey that shapes you every single day to become a better, wiser and a stronger human being. And that real leadership comes not with the titles and designations but how gracefully we act in times of crisis, failure and hardship. Pick a problem, find an innovative solution and never ever give up. Also don't forget to have fun and take care of your wellbeing along the way.
Related Articles