The consulting industry is soaring to newer heights every day! As businesses continue to reinvent themselves to maintain market relevancy, they are increasingly looking to determine new ways to create value and capitalise on emerging technologies through consulting firms. However, most management consultancies struggle to cope with the newly developed business models and align themselves with the various advancing technologies. Moreover, when clients begin vetting and selecting consultants to work with, one needs to consider parameters such as innovation, enhanced consulting services, improved consulting skillsets, and adaptation to evolving market dynamics. Among the top ranks, meeting and exceeding client expectations is Surat-headquartered SQuare Consulting INDIA.
SQuare Consulting is quintessentially a Business Consulting and Management Consulting company established to assist businesses and individuals work in a better way and function with better business sense and sensibility of operational optimisation. In essence, the company helps businesses grow in the right direction. The company has four functional divisions; Hospitality, Franchise, Retail, and Marketing, with each division, focused specifically on providing solutions that work and can deliver consistent results over time. "SQuare Consulting INDIA offers pragmatic and practical solutions for the business in a non-traditional manner which is highly distinguishable from other firms that offer similar services," explains Rohan Anil Bhatt, Founder and CEO of SQuare Consulting.
While most solution providers employ the cookie-cutter approach of just helping clients with brand building, SQuare Consulting is singularly focused on 'Building Businesses'. This business structure development and optimisation strategy enable businesses to fare better operationally and get rewarded directly by the customers. Making better business sense first and getting popular later is the technique SQuare Consulting strongly believes in.
Incepted in 2007, SQuare Consulting commands quite the market presence. The organisation has collectively consulted over 70 projects across industries and categories. So far, the team of experts has consulted a myriad of Hospitality projects ranging from Ultra Luxurious Fine Dine and Specialty Segment businesses that serve a fantastic variety of distinctive and varied dishes to simple cafés and fast food joints. The team extended its corporate strategy building and startup incubation services to businesses directly or indirectly linked to India's growth story. "The journey of SQuare Consulting has been through many ups and downs. However, each pitfall redefined the path for SQuare Consulting as a solutions provider for its clientele and helped us constantly evolve and stay on our toes while adapting and improving with the market dynamics," opines Rohan.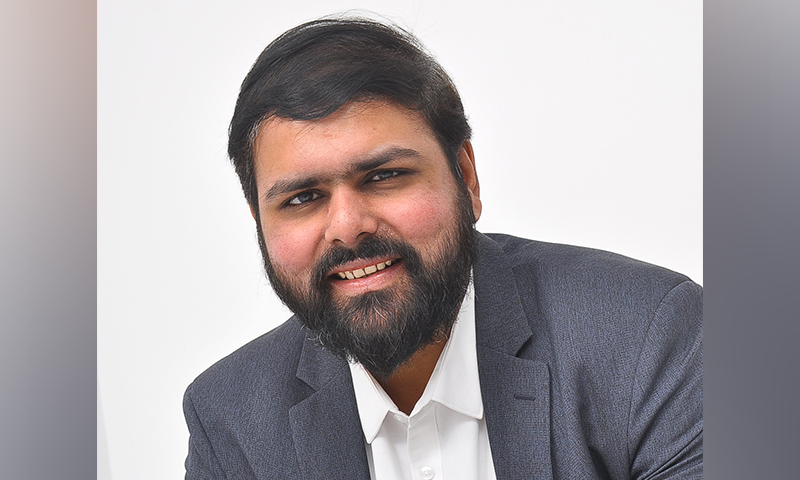 Ensuring Quality Customer Experience
Continually endeavouring to provide its client base with effective and efficient solutions designed to solve issues, Rohan dives into the details of two recent customers whose business goals SQuare Consulting helped achieve. The company was approached by a Traditional Bengali Sweets Shop business previously perceived as an everyday sweets maker. SQuare Consulting helped the business transform and be recognised as a high recognition and customer recall brand. This was achieved by segmenting the brand to a different customer type and targeting the brand and its positional matrix towards a business that serves traditional mithais with a modern contemporary twist. "This kind of different and out-of-the-box thinking makes SQuare Consulting INDIA a trusted partner to transform business aspirations into reality in the most practical way," adds Rohan.
Another recent success story he shares with us is having worked with a Cafe famous for its Chai and a viral reel with thousands of Google mentions due to its viral content and concept. This same group visualised their latest business model of developing a Shakes and Juices brand. Rohan himself, headed by a team of professionals, helped conceptualise, develop and bring this idea to life.
To summarise, SQuare Consulting has successfully consulted projects across the country and the world (remotely) by providing directional consulting and software/systems and administrative protocols development services for the optimisation of business processes and business systems through simple and effective solutions by way of the utilisation of the existing resources at the disposal of the companies.
Promising Novel and Deep Subject Matter Experience
The company brings additional value to its customers across the globe by having created open consulting ecosystems. This is accomplished through partnerships with specialist service providers and subject-matter experts. Consulting freelancers are scouted, on-boarded, and guided as paid sub-contractors who directly work for SQuare Consulting with directional and business consulting add-ons. This provides the consultants with a business sense to develop and sustain their own business models along with the projects that are assigned to them from time to time by SQuare Consulting. This also helps retain the consultants' maximum involvement without the fear or insecurity of any attrition or shift from one job to another. Rohan theorises, "Innovation is the by-product of freedom while the opportunity is the only variable that becomes a constant with SQuare Consulting."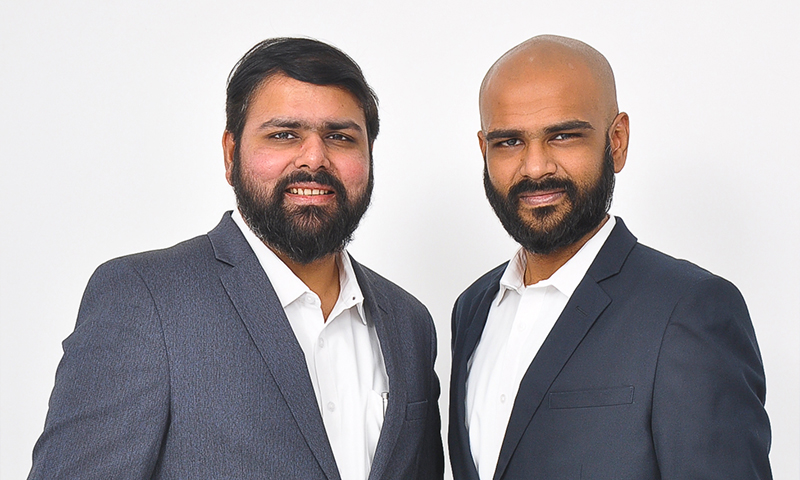 Driving Innovation despite Covid19
Continuously striving to innovate, SQuare Consulting was ahead of the curve even when the Coronavirus pandemic struck. The company assisted multiple struggling businesses to accomplish a seamless transition from offline and traditional businesses to online customer-centric companies. This transition helped several overheads like rent, extra salaries, and maintenance expenses on infrastructure that was practically unusable for the lockdown months and the resurging waves during the pandemic. Additionally, SQuare Consulting helped a gamut of businesses establish new protocols in the F&B Industry to practically reinforce the standardised procedure for hygiene, food safety, material handling and inventory management on a practical level with on-ground personnel training and guidance provision as the post-pandemic job market was challenging and there was a renewed enthusiasm to learn things. "This willful participation of the employees who were either raw unskilled workers or semi-skilled workers made a huge impact and made a lot of difference to many of our clients' working practices and conditions," says Rohan.
Moving Forward
While these may be uncertain times, we know that this segment displays untapped potential. The world has indeed become connected in the information age with lightning-fast business and information exchange at the speed of thought. Still, genuine opportunities are yet to be explored. The free-flowing ideas and plans need on-ground implementation with a disciplined approach and practical experience in solving problems at the grassroots levels. There is a huge gap that needs to be addressed here. The ever-changing mindset of the customers and the buyers present a unique opportunity for businesses to grow and capture the market, being the gap filler. SQuare Consulting helps bridge this gap. The company has only just begun flexing its muscles toward building a national solutions network. There will be specific divisions independently consulting different businesses worldwide with various aspects of services ranging from Media Management, Lead Generation, Lead Development, Business Expansion Outsourcing, Company Valuation and Financial Structuring, and the Core Business Consulting services.
As we step into the future, SQuare Consulting is set to enter the next level of the business consulting pyramid. The organisation is slowly and steadily moving onto online platforms from being traditional business consultants and strategy experts. These platforms are equipped with business consultations and one-on-one sessions for business owners, entrepreneurs, and startup enthusiasts to build a robust and inclusive ecosystem of the SQuare Consulting Universe. Here, any business problems are evaluated, analysed, sorted, and eventually solved with utmost care and consideration. Rohan adds, "We are all set to launch our digital consulting packages and online services by FY 2022-23. Right now, we are in the process of decentralising the business consulting services portfolio." SQuare Consulting has also decided to get into strategic partnerships with a few clients hailing from the Retail and Hospitality segments. The organisation envisions launching a full-scale operational and management-based association for a long-term collaborative alliance where the organisation will provide complete operational assistance, control, and management.
For More Info: http://squareconsulting.in/
Related Articles