With the emergence of cutting-edge technologies, there has been a significant change in software development. Organizations need to keep pace with these changes to stay relevant and compete in this dynamic marketplace.
Pune-based Tudip Technologies stays well informed about the latest market trends and adjusts its business strategies accordingly. As a value-driven software services company, Tudip Technologies offers flexible, customized and personalized outsourcing solutions and ensure the utmost confidentiality of sensitive business data and on-time and on-budget delivery. Talking about the mission that drives Tudip Technologies, Dipti Agrawal, Co-Founder & CEO, says, "Our mission is to create a niche by offering cutting-edge integrated services across technologies empowered by innovation, best in class process, and best of breed technology."
Tudip Technologies offers a wide range of services, namely IoT and wearables, product engineering, cloud enablement, UI/UX, web development, mobile and devices, quality assurance & RPA, AI/ML, and support and maintenance. In addition, its engagement models are flexible enough to meet the needs of both small and large business clients.
Why do clients choose Tudip Technologies?
Incepted on the core values of integrity, innovation, and serenity, Tudip Technologies provide legendary customer service to its global clientele base. When it comes to services delivery, its team never misses deadlines, nor do they compromise on quality. They are agile, responsive, and great troubleshooters. If a mistake is committed, they fix it. If an error occurs, they troubleshoot it. They guarantee consistent product and services delivery.
Moreover, Tudip Technologies' team is always open to customer feedback. Based on it, the team improves product functionalities and services. Furthermore, Dipti and the management of Tudip Technologies motivate their team of task managers, leads, and engineers to communicate with clients, listen to them, and fulfil their requirements. And this is why clients chose Tudip Technologies time and again.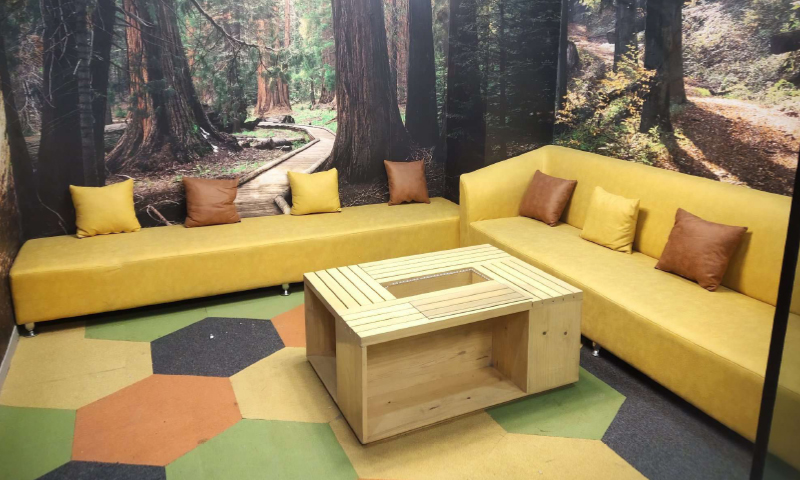 Driving & Sustaining Employee Engagement
At Tudip Technologies, employees are given ample opportunities to build their skillsets and knowledge base via Tudip Academy. During the training programs, the new team members are taught corporate etiquette and how to write business proposals & frame emails. After all, they become the face representing the company and its value. Additionally, Tudip has instituted several employee recognition and appreciations awards to boost engagement. These include performer of the month, the star performer of the month, and managerial excellence star performer.
Tudip Technologies is again a step ahead in terms of employee welfare policies. Right from financial policies where employees can apply for loans, encash leaves, and request advance salaries to maternity pay and paternity leave benefits, staff's well-being is covered on all fronts. Likewise, cab facility and medical claim policies are also offered. Not long along, Tudip's management has started a CSR initiative called, "We stand by you", in which the company provides a year's salary to the family members of its employees if they pass away during their work period and also educate their children (if any) till they graduate. Such a supportive, healthy, and positive work culture enables employees to give their best and work even harder to drive success for the company.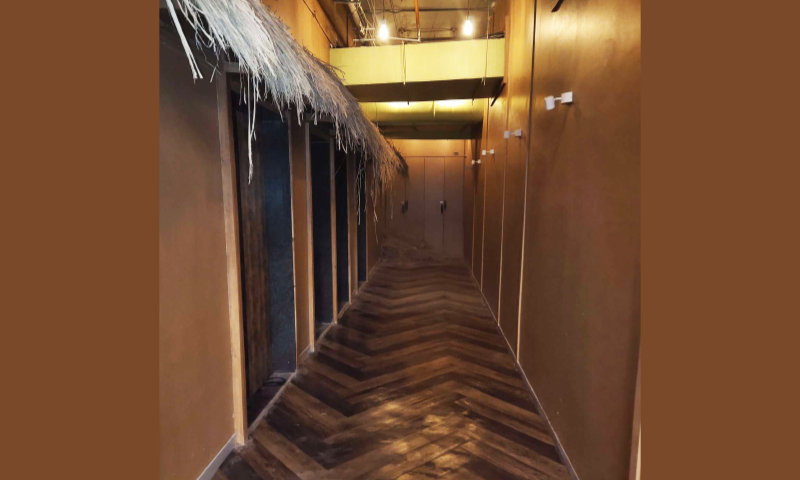 Employing Powerful Marketing Strategies
Like many, Tudip Technologies is also leveraging digital marketing to garner new traffic, generate leads, and increase sales for its business by reaching out to clients who are looking for innovative software products and services. It uses various social media platforms to engage new and existing clients and educate them on its service offerings.
Therefore, Dipti and her team at Tudip Technologies advise the tech startup companies to also invest in and develop robust digital marketing plans to promote their businesses, products and services right from the beginning.
Delivering Excellent Business Performance
Since its establishment in 2010, Tudip Technologies has been a recipient of numerous recognitions for its top-notch services. Tech giants such as Google, Amazon, Adobe, and Tech Mahindra are some of its prestigious clients. It has also been recognized as one of the top software development companies, leading service providers, most promising Google service providers by leading business and tech magazines. On all accounts, Tudip Technologies has and continues to perform exceptionally.
Envisioning a Brighter Future
Just like the software landscape, Tudip Technologies is also growing fast. A strong business future roadmap is needed to remain on this growth track. Sharing Tudip Technologies' vision, Dipti reveals, "Our vision is to be a global partner and the first choice for our customers by providing leadership in multiple domains to help our customers accelerate the value creation process."
For More Info: https://tudip.com/
About Dipti Agrawal
Dipti did her Chemical Engineering from NIT, Durgapur and MBA in Finance, Marketing from IBS Hyderabad. She began her career as a Techno-Functional Consultant and worked for several prominent organizations across manufacturing, finance, banking, insurance, e-commerce and social networking.
In 2010, she co-founded Tudip Technologies with a notion to provide value to her clients. Since then, she has been relentlessly working on her mantra and successfully leading Tudip Technologies to great heights of success.
Related Articles