In 2008, Strategism Inc. began its journey in the middle of the great recession in the US. At that time, Dr. Sam Swapn (CEO, Strategism) had no job or stable income. What he had was a vision and drive to turn a unique idea into reality. Fighting against the odds, Dr. Sam established Strategism and describes his journey as challenging yet rewarding, nerve-racking yet fulfilling. Keeping come what may attitude, he fought everyday battles without losing motivation and drive. "Those times have taught me control, equanimity, and attaining equilibrium with the ecosystem we live and survive in," reveals Dr. Sam. Today, you look at him as a man who beat the odds and built a million-dollar business in just 5 years.
Strategism is a strategy-business consulting firm advising leading as well as startup companies on issues of strategy, organization, management, financial management, marketing, cleantech, and technology management. Headquartered in Fremont, CA, the company operates across San Francisco, Los Angeles, Seattle, and other states of America. Many Fortune 500 companies and world-class brands have taken full advantage of Strategism's IT consulting services to improve their digital strategies and create comprehensive product roadmaps. Thanks to Dr. Sam's dedication to the company and field expertise, Strategism is on the Inc5000 list of fastest-growing companies in the USA.
Expert Corporate Trainers
Strategism comprises a team of more than 100 expert professionals worldwide who bring industry-leading knowledge and capabilities to the table. These instructors use real-life scenarios to clarify theoretical points. Therefore, it becomes easy for students to grasp and remember the topics for a long time. As a corporate coach and leader, Dr. Sam also motivates and inspires his team to deliver quality lessons to the mentees.
"At Strategism, employees are given the freedom to grow via innovation and positivity, and the sky is the limit for them. Additionally, our incentive system is such that the best performer can make more money than the CEO," elaborates Dr. Sam.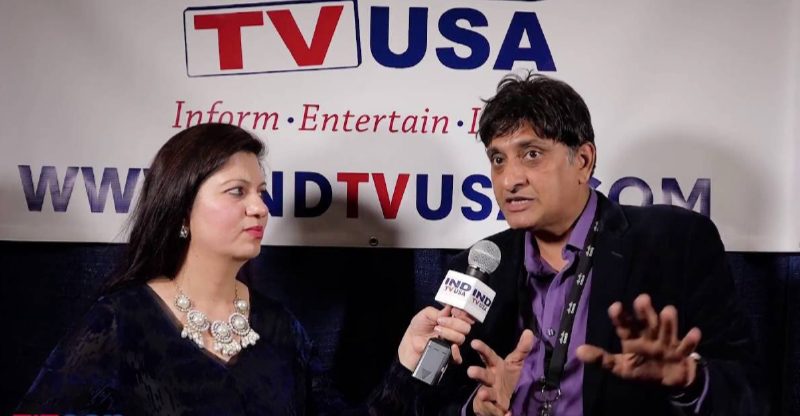 Services that Change Lives & Shape Futures
Strategism offers best-in-class training, certification, staffing & consulting services. Students and professionals can opt for these courses in advanced technologies such as Scrum, BA, QA, Salesforce, AI, Machine Learning, Data Science, Blockchain, DevOps, AWS, Hadoop, Java, Android, and PMP®. Strategism's tutors also make it a point to keep the training sessions engaging and interactive and use a hands-on approach. "We follow Smarter Learner technology to train our students and continuously improve our content and delivery models as we learn from the market," further adds Dr. Sam.
Going ahead, under Mentorship, executives get to engage in a 10-hours one-on-one session with Dr. Sam, and a confidence-courage-mindfulness training weaved into the curriculum. Dr. Sam has specially curated this course— a combination of personalized life coaching and career guidance.
Strategism's IT consulting services cover assurance and software testing, business intelligence & performance management, business analysis and project management, application development, engineering, industrial services, and a lot in between. Placement support includes resume building, interview preparations, and job applications, followed by a timely review of the candidates' progress. Moreover, students from the non-IT background are also given the opportunity to intern at Strategism's partner companies.
Opportunities in the Post-Pandemic World
The COVID-19 pandemic has accelerated the adoption of next-gen technologies by several years—and by the looks of it, they are here to stay for the long run. Dr. Sam asserts, "People working from home created an opportunity for companies to build automated digital systems, leading to more investments in internal projects and giving a fillip to the IT/software industry." Therefore, the need to upskill and reskill the workforce operating in the new normal has never been more urgent than before.
"Strategism is uniquely positioned to benefit from this opportunity as we have a vast network of relationships in the business and 15 years of experience," remarks Dr. Sam.
Uniquely Positioned & Marching Ahead
Commenting on what sets Strategism apart from the crowd, Dr. Sam answers, "We are unique because our trainers work day jobs in real companies and apply those skills, and in the other hours, they teach this to our students." Owing to this, Strategism has uniquely established itself as a multinational company in the IT consulting and services industry.
Strategism's Smart Learner platform will be the students' and professionals' ticket to career advancement and success in the coming years. At the same time, it will also take the company's training business to the next level.
Pearls of Wisdom
Dr. Sam feels that hard work, dedication, catching the pulse of the market, and continuously reinventing the wheel can help new companies and their leaders to grow and succeed.
"There is always room for improvement, and something is always missing––you can find that niche and fill the gap to keep your foot in the door and grow from there," he continues.
For More Info: https://strategisminc.com/
Related Articles