ACCA software is the brainchild of its Founder & CEO, Guido Cianciulli, who created CoMet, the first construction cost estimating and work management software (now known as PriMus) in 1989. Initially named after its innovative software product CoMet, the company was later designated as ACCA software.
Talking about humble beginnings, ACCA software's journey began in a two-room flat in the Italian town of Montella. But today, the company is recognised as one of the world's leading producers of BIM software and services for the architecture, engineering and construction industries. ACCA software is also the first Italian company to have launched IFC certified BIM software in the market.
Key Differentiators Giving ACCA software a Competitive Market Edge
Currently, ACCA software offers a range of over 90 products which have revolutionised the construction industry by increasing productivity in the practices of hundreds of thousands of engineers, architects, surveyors, construction and installation companies, engineering departments, schools and universities. But what makes ACCA software's products stand out in the market are its three foundational pillars: creative approach, practical attitude, and a strong drive for innovation. Some of its innovative and best-selling products are mentioned as follows.
PriMus: It is a cost management software used mainly by Italian surveyors.
CerTus: This software is used for building safety plans according to the consolidated law, the first Italian BIM authoring for the construction site engineering study.
Edificius: It is architectural design software that integrates architecture, interior design, outdoor design, systems and all other areas of building design into a single BIM software designed to change the world of design.
EdiLus: It is used for seismic analysis and structural calculation of new and existing buildings.
TerMus PLUS: This is the BIM software for energy certification, verification of the energy performance of buildings, and the design of energy efficiency interventions for Superbonus and Ecobonus.
Solarius PV: It is a photovoltaic system design software for any type of photovoltaic system connected to national electricity grids (grid-connected).
usBIM: This is the first collaborative platform certified by buildingSMART, a BIM management system with a completely free distribution model up to a storage space of 10 Gb and a package of 12 specific tools to address the fundamental activities of the BIM process.
Customer Satisfaction is the Top Priority
Since its inception, ACCA software has made customers and their satisfaction its top priority, which is why ACCA uses different ways such as running surveys to measure and analyse these important metrics and listen to any proposals or solve customer problems. In one of its latest surveys, ACCA software was able to identify a critical issue related to some particular product functions which were no longer compliant with customer needs. To curb it, the company took immediate action, and various surveys were sent out again to acquire customer opinions. The outcome of this survey was highly fruitful. It enabled ACCA software to boost its Net Promoter Score from 7 to 26 and help improve the product's overall image from a customer's perspective.
Just like ACCA software keeps clients at the heart of its business strategy, customers too testify and vouch for its quality of products and services. ANAS, which managed about 30,000 kilometres of Italian road and motorway network, used ACCA software's solutions and saved a considerable amount of time and resources to obtain high quality and manageable IFC models. Similarly, the Interregional Authority for Public Works in Lombardy and Emilia Romagna regions that managed a public contract and the specifications of the "Ponte della Navetta" project in Parma used ACCA's information systems, demonstrating how the digitisation of public administrations can have truly positive feedback in terms of optimisation of resources, time, and costs.
Creating True Partnerships with Clients
ACCA software's partners can seek numerous advantages such as access to exclusive resources, training, and support to build deeper customer relationships and differentiate themselves in the market. Partners also get dedicated promotions, lead generation opportunities, and a dashboard to follow each customer step by step.
Besides, ACCA partners can also guarantee their customers software solutions certified by buildingSMART International that meet all design requirements. These tools enable partners to grow and succeed in their businesses.
Employees are the Engine of Innovation within a Company
ACCA software is supported by a team of innovative, passionate, and hard-working employees who are rightly aligned with the company's mission and vision. Similarly, the company also ensures its employees' personal growth and success by taking various initiatives. The employees of ACCA software are given the opportunity to actively participate in its R&D projects and training courses that span different business areas and get involved in all departments, right from software development to marketing and communication. Moreover, to encourage open communication and collaboration, the workstations are located within open spaces that make employees feel comfortable while communicating and working together towards common goals. Likewise, Guido and his management team encourage employees to communicate openly and honestly and share their creative ideas with others.
In terms of rewards and recognitions, each employee at ACCA software is duly acknowledged for their hard work & dedication. Likewise, the company also organises various recreational events such as excursions, party dinners, sports activities etc., where employees get to spend time and strengthen their bonds with each other.
High-Performance Graph Over the Years
"We truly believe that BIM can't exist without openBIM®, and transforming BIM to openBIM® is our mission," states ACCA software's founding CEO, Guido. Walking in sync with its mission, the leading Italian software company has been making purposeful strides in the industry and receiving accolades for its contributions.
In 2018, ACCA became a stable member of buildingSMART International, the organisation that operates worldwide to disseminate the openBIM and the IFC standards. The following year, ACCA won the 2019 buildingSMART International Award in Beijing in the 'Professional & Student Research' category with the Structural E-Permit project. It later went ahead to win the buildingSMART International Award 2020 in the 'TECHNOLOGY LEADERSHIP' category with the usIFC.server project. This year is a milestone year for ACCA software as it became a Multinational Member of buildingSMART.
Most recently, ACCA software also participated in developing the new IFC 4.3 standard for infrastructures and tested it through a viewer, usBIM.infra, which allows managing large linear infrastructures such as railways, roads, bridges, tunnels and ports. These successful advancements depict ACCA software's upward growth in turnover, resources, innovative solutions, and notoriety over the years.
Benefits of Digital Marketing Strategies
Marketing has played a significant role in ACCA software's rapid growth. This has been made possible due to the efforts and initiatives taken by its expert marketing team. In the past, ACCA software has participated in numerous trade fairs and organised events in different Italian cities to connect, meet, and educate prospective clients and build a strong partner network.
But after the onset of the pandemic, when such in-person initiatives were not possible, ACCA hosted the largest digital event in its history called 'ACCA 2020 Convention'. This event proved highly beneficial for ACCA software as it attracted the attention of a large number of digital-friendly customers and showed the impact of online marketing on Guido and his team. As a result, ACCA has thus continued to invest more and more online, defining marketing strategies to effectively reach its current and potential customers easily.
Guido and his team at ACCA software recommend aspiring entrepreneurs invest in digital marketing as it has demonstrated promising results for their company.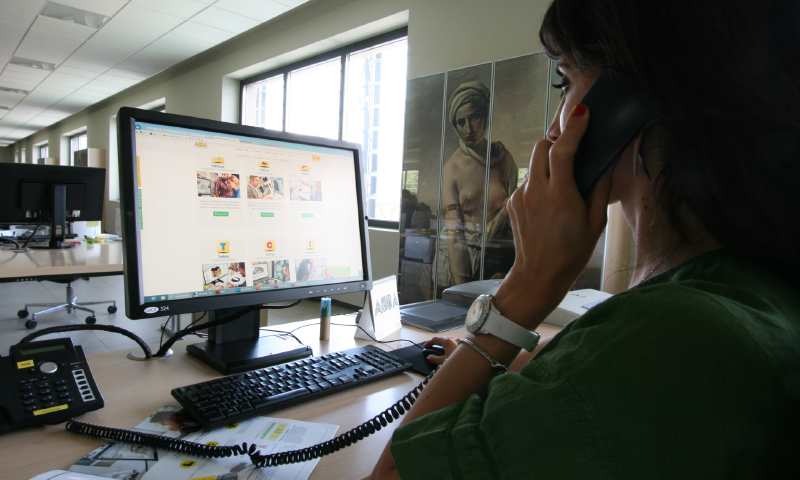 Targeting the Global Markets for Future Growth
Presently, ACCA software has a strong presence in the rest of Europe, in particular Spain, Portugal, France, and Germany. It is also well-positioned in the Brazilian and Indian markets.
"We want to make BIM more democratic with open collaboration spaces, tools that work on standard formats, simplicity of use, and costs accessible to everyone and everywhere in the world," asserts Guido. Hence, ACCA will continue to work in this direction by introducing BIM worldwide and making it democratic, simple, and affordable.
For more info: https://www.accasoftware.com/en/
Related Articles