In today's digital climate, the demand for cybersecurity is at an all-time high. Companies cannot afford to have their business interrupted, accounts compromised, or data stolen, encrypted, and destroyed. Similarly, people don't want to worry about their data being phished, scammed online or losing their personal data. cyan Security Group is one of the must-watch cybersecurity companies founded with a vision to safeguard the digital lives of millions of internet users worldwide and continuously works on protecting them against existing and future cyber-threats—anytime, anywhere.
cyan's journey began in 2006 initially as a B2B provider of network security solutions. Later in 2010, the company changed its business model, realising that to protect the vast number of users, a B2B2C model, leveraging the far reach of the telcos, was necessary. This transition proved beneficial for cyan, and it further aimed to expand its product portfolio powered by its Threat Intelligence Platform. Later, the company signed its first major contract with T-Mobile in Austria. In 2018, cyan went public in Frankfurt and inked a major contract with Orange Group, one of the world's leading telcos. Last year, Frank von Seth joined the team of cyan and took on the role as its CEO with a clear focus on driving customer success to the max.
Seamless Security Solutions Providing Unbeatable Protection
Under its cybersecurity segment, cyan offers four general types of products, namely OnNet Security, OnDevice Security, Clean Pipe DNS, and Child Protection.
OnNet Security is a network-based solution seamlessly integrated into a provider's infrastructure and rolled out to the entire customer base for easy and fast cybersecurity.
OnDevice Security is an endpoint-based solution that ensures customers' cybersecurity via a customisable, white labelled application.
Clean Pipe DNS offers providers and MVNOs the opportunity to filter unwanted data traffic and malicious content directly on their network and reduces data volume while providing a safer and faster browsing experience to their customers.
Child Protection is an endpoint-based solution that helps parents ensure their children's digital safety while encouraging healthy screen time limits and a safe browsing experience.
The expert team at cyan has built all the above products by leveraging its disruptive technology powered by the Threat Intelligence Platform, which screens the internet 24/7 through 200 virtual datacentres worldwide. They use AI and ML in their 25 proven analysis methods, thereby keeping the time that users are vulnerable to a minimum. "Our database of over 300 million entries is constantly updated and grows continuously. Since we do not need to push signature updates to millions of end-users, those updates become available almost instantly on the network independent of the device used by end customers – a truly unified experience. This makes us stand out on the technology side of things," says Frank, CEO of cyan Security Group.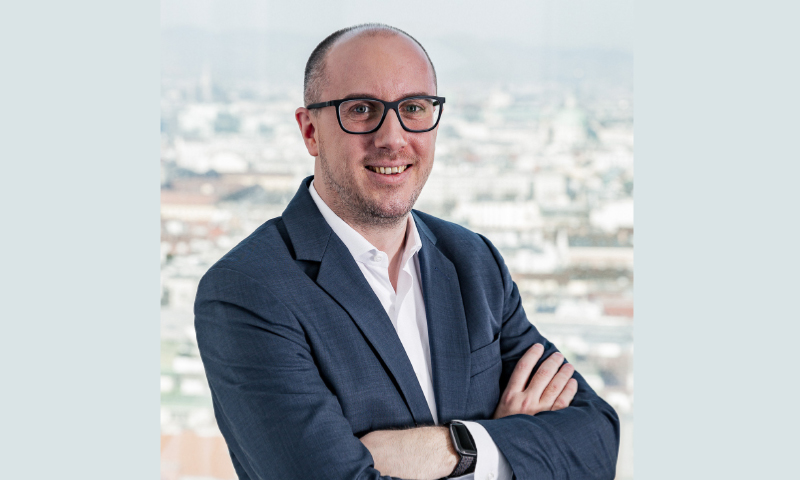 Technical Expertise & Unique Approach are Added Benefits
At cyan, customers from diverse industries are provided with tailor-made solutions that best fit their requirements. These customised solutions are delivered by the seasoned team of solution architects, data scientists, and product managers who carefully analyse the needs of the individual markets.
Another significant advantage that cyan's partners get is its B2B2C white-label solution. Firstly, clients can support and differentiate their brand with highly relevant value-added services by using this one of cyan's products. Secondly, MNOs benefit from an ARPU uplift in times where high competition in the telco space has been eroding ARPU.. "Most importantly, through a partnership-based approach, we work closely with our partners on delivering the product to the end customer," adds Frank.
Delighting Clients with Exceptional Services
"We at cyan see it as our social responsibility to be the invisible protector for all our customers' digital activities –we operate with the most advanced cyber technology and protect them against any risks; seamless and without interruption," states Frank.
As a result, clients identify and endorse the highly scalable and easily implemented solutions by cyan. Besides this, Frank and his team are always ready to offer guidance to their clients through the whole process and beyond. Currently, Orange (France & Slovakia), Magenta (Austria), T-Mobile (Poland), and dtac (Thailand) are some of cyan'shappy customers.
Fostering Positive Work Culture
cyan has a small and close-knit team of 150 employees who always look after each other's best interests. Here, every employee is given the opportunity to think out of the box, come up with innovative solutions, and contribute to the company's transformational journey.
At times, the team has "good days" and "bad days", but getting through challenges together as a team remains important to them. Likewise, cyan's team focuses on solutions instead of problems and carries lessons and knowledge from their roadblocks towards the future. "We want to encourage people to be a part of the whole journey, our story and our impact on a safer future," asserts Frank.
Top Tips from the Expert
Currently, the entire team of cyan is focused on expanding its go-to-market approach that will assist their partners in marketing their latest solutions effectively and reach the potential clients as soon as possible irrespective of their locations.
Therefore, Frank provides two valuable tips for tech start-ups. "First, be sure of your product. Your technology has to meet the market demands. You need to ensure that the development of said product continuously evolves and adjusts to the fast-paced and changing environment and therefore stays on top. And second, know your customer's needs. Your customers are new to the subject for many tech products and hence need guidance in the process. Make sure you provide a setup in which they can learn from your experience and provide the necessary insights to facilitate a successful product implementation."
Eying Global Markets for Growth & Expansion
Powered by a market-leading Threat Intelligence Platform and network-based protection capabilities, cyan plans to focus on two major areas for its future growth and expansion. Its primary goal is to upsell its existing customer base, and the second is to add new products and address untapped markets. cyan already has a mass-market ready product portfolio with highly scalable and user-friendly technology to make this happen. Moreover, Frank and his team are now working with their new and existing partners no leveraging these benefits. "We are going in the right direction as subscriptions at our new customers are picking up significantly, but there is still room to improve with regard to the products sold at our partners," shares Frank.
To add new products under its umbrella of solutions, cyan recognises the opportunities in the cloudification trend. The CEO of cyan Security Group further reveals that the company is pushing its global positioning to protect the constantly growing number of internet users.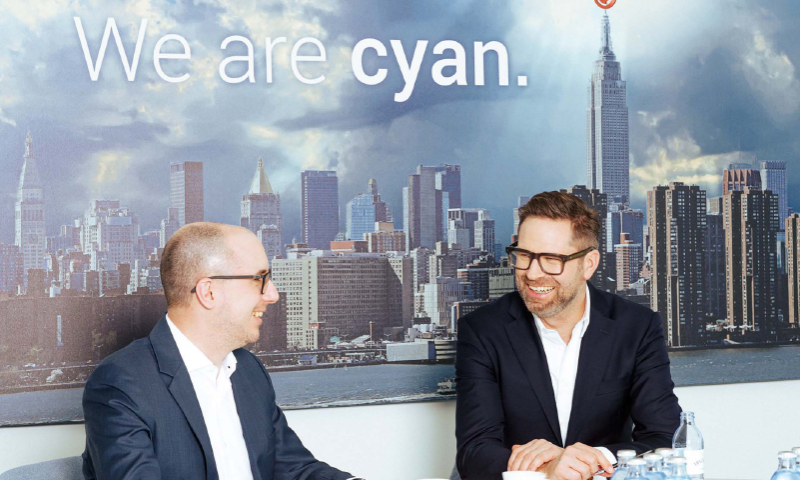 Roadmap to an Exciting Future
The year 2021 saw the arrival of new customers and employees joining cyan, and together, they are working on developing their products, matching partners' needs, and evolving as a company.
Highlighting one of the exciting projects that cyan is working on, Frank reveals, "One specifically interesting project to mention is the current process of developing an end-user focused product, which marks a turning point for us as a company. With this, we will have our own B2C product and therefore an even better and closer connection and understanding of the end-user and the market."
For More Info: https://www.cyansecurity.com/
Related Articles