For decades, physician shortages have been cited as one of the most significant barriers to delivering better access to quality care at lower costs in the U.S. healthcare system. However, the reality is that our nation does not have a physician shortage, as much as it has a shortage of using its physicians efficiently. Just like other industries have figured out how to use technology and a team-based approach to handle larger volumes of work, we must do the same in healthcare. In other words, what we really need is a system that effectively integrates physicians, teams, and technology to reimagine how to care for a population by automating, virtualizing, and delegating the routine, repeatable, rules-based care (aka the "Triple R Threat") that overwhelms our current system.
This new model of care could truly save our healthcare system by pairing up office-based physicians with a tech-empowered virtual team to improve patient access, provider burnout, cost, and quality of care – all at the same time. These concepts of population health and team-based care are not new, but KeyCare is a critically important new company in the healthcare landscape because it offers a way to truly execute on these ideas in a way that amplifies our physicians on the front-line like no one has ever done before.
Headquartered in Chicago, Illinois, KeyCare is an Epic-based virtual care platform and provider staffing organization. The company helps health systems enhance access and quality by expanding their virtual care options for patients. KeyCare allows health systems to easily supplement their care teams, optimize capacity, and broaden their digital front doors by providing access to an independent, nationwide network of virtual care providers. These providers operate on an instance of Epic that is optimized for virtual care so that they can truly collaborate closely with their office-based partners.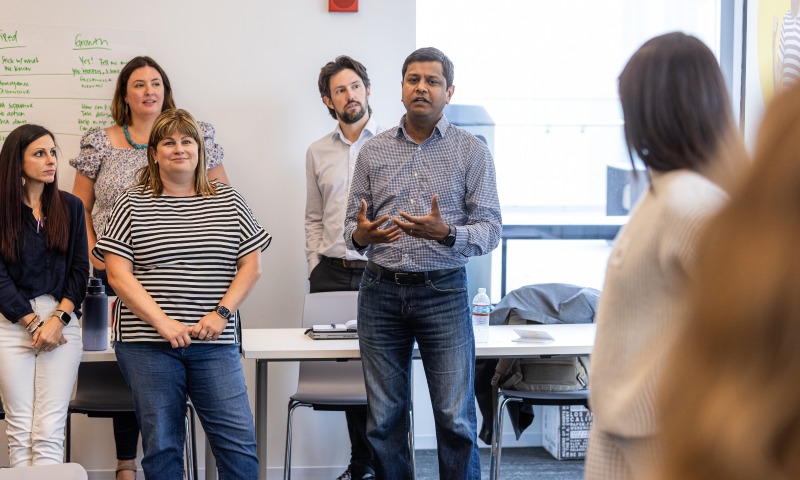 The Beginning
In the Fall of 2022, KeyCare embarked on its journey of caring for patients by partnering with its first health system in response to the surge in telehealth demand caused by the COVID pandemic. The founder and CEO, Lyle Berkowitz, MD, along with his team, aimed to develop a solution that would enable health systems to outsource a wide range of virtual visits while ensuring the highest level of experience, quality and collaboration by utilizing a shared Electronic Health Record (EHR) architecture. Recognizing Epic as the ideal technology partner, KeyCare collaborated closely with their executives and telehealth experts to launch KeyCare as the nation's only fully virtual care partner on the Epic platform. They started with 24×7, 50-state virtual urgent care access, and are adding on other areas, including behavioral health, primary care, and a variety of speciality care providers.
Efficiently and Effectively Solving Problems
KeyCare importantly addresses three common problems encountered by health systems when working with third-party telehealth vendors. First, KeyCare resolves providers' concerns regarding the limited access to patients' medical histories that other telehealth partners typically face when making clinical decisions. KeyCare ensures that their providers have access to health system records when taking care of a patient, and then their records are shared back to the health system once a virtual visit is concluded, enhancing the quality of care on both sides of the journey.
Second, health systems decrease the risk of losing patients to external telehealth providers by leveraging KeyCare. Unlike third party vendors who have separate portals and may compete with health systems, KeyCare enables patients to access a Virtualist through the health system's front door. After the visit, the patient data is sent back to the health system, streamlining the patient experience and maintaining continuity of care. Additionally, along with cross-instance scheduling and data sharing, KeyCare providers have the potential to send messages, referrals and orders directly back to the health system.
Lastly, KeyCare empowers office-based physicians and staff to work at the top of their licenses by acting as a truly connected and collaborative partner sharing data and workflows. Imagine how well an office-based provider can be supported by a virtual care team that helps manage routine, lower value activities for their shared patients in a way that provides these patients with quicker access for online care, while freeing up room in the office for complex care and new patients. This can allow both primary care doctors and specialists the ability to greatly expand their panel size, while decreasing the number of patients they need to see in the office – thus decreasing burnout, while increasing capacity and revenues for the system as a whole.
What Sets KeyCare Apart from Other Virtual Care Platforms in the Market
KeyCare stands out from other virtual care platforms in the market due to two key advantages derived from its utilization of Epic's full-stack, top-rated, #1 in KLAS Electronic Health Record (EHR) system. First, by utilizing Epic's comprehensive EHR system, KeyCare gains access to a significantly broader range of functionality compared to telehealth-only platforms. This expanded functionality positively impacts efficiency, quality, and the platform's ability to support various virtual care scenarios. KeyCare can more effectively cater to urgent care, primary care, specialty care, asynchronous care, and remote patient monitoring needs, thus offering a more comprehensive solution that meets diverse healthcare needs.
Second, KeyCare leverages Epic's robust interoperability functionality to seamlessly share patient data and appointment scheduling between its own Epic instance and the Epic systems of its health system partners. This seamless integration enhances data continuity and streamlines the coordination of care for both patients and providers. KeyCare can additionally integrate with non-Epic EHRs using national interoperability standards via their involvement with CareQuality and the Trusted Exchange Framework and Common Agreement (TEFCA).
Unlock True Partner Benefits with KeyCare
KeyCare offers health systems a valuable opportunity to enhance access to virtual care, especially at a time when provider shortages and legislative challenges make it difficult for them to achieve this independently. KeyCare provides a range of benefits that set it apart from other third-party virtual care vendors.
One significant advantage is the seamless patient experience that KeyCare offers. Patients can stay within the Epic system throughout their virtual visit, eliminating the need to create new login credentials or re-enter past medical history. This continuity enhances the patient experience and streamlines the care delivery process.
Another benefit is the improved quality of care achieved through robust data sharing. Virtual providers on KeyCare's platform have access to patient data from their respective health systems, while health system providers gain access to patient data from KeyCare's instance of Epic. This comprehensive data sharing enables more informed clinical decision-making and contributes to higher-quality care delivery.
In addition, KeyCare offers economic advantages. Implementing and maintaining KeyCare requires minimal IT effort, thanks to Epic's built-in interoperability features. This streamlines the integration process and reduces the burden on IT resources.
Finally, KeyCare's full-stack platform enables a wider variety of future virtual care options. It can easily accommodate multiple clinical providers and support various virtual care scenarios, ensuring flexibility and scalability for health systems seeking to expand their virtual care offerings.
By leveraging these benefits, health systems can unlock the full potential of KeyCare and provide enhanced virtual care services to their patients.
Extensive Support and Training
Throughout the implementation process, the KeyCare team actively collaborates with health systems to develop a project charter and establish clear measures of success for the project. These metrics focus on evaluating solution performance, patient satisfaction, and the financial return on investment. By setting these benchmarks, KeyCare ensures that the implementation aligns with the health system's goals and objectives.
Once the KeyCare solution is live, the Client Success team from KeyCare engages in regular quarterly reviews with the health system. During these reviews, they thoroughly analyze performance metrics and assess the solution's effectiveness in meeting the established goals. This proactive approach allows for ongoing monitoring and continuous improvement, ensuring that KeyCare remains aligned with the evolving needs of the health system.
Furthermore, KeyCare offers comprehensive support in the form of marketing communication guidelines and a templated toolkit. These resources assist the health system in effectively promoting and driving the growth of virtual care within their organization. By providing guidance and tools, KeyCare empowers health systems to successfully communicate the benefits of virtual care to their patients and stakeholders, ultimately enhancing adoption and utilization.
Finally, KeyCare maintains a 24×7 Help Desk to support both patients and providers who may have any technical, workflow or other operational questions.
Through these extensive support and training measures, KeyCare establishes a strong partnership with health systems, providers and patients, in order to facilitate a successful implementation and maximize the benefits of KeyCare's virtual care solution.
Seamless Integration with Existing Health Systems
KeyCare offers seamless integration with existing health systems, ensuring a smooth patient experience and simplified provider interactions. When patients access the health system's digital front door, they are presented with the option to connect with an independent licensed virtual care provider operating on KeyCare's Epic-based platform. This is made possible through Epic's new Telehealth Anywhere functionality, enabling on-demand virtual care. And Book Anywhere, another new Epic functionality, allows for a health system's schedulers to make scheduled appointments with providers working on KeyCare's platform as well. By leveraging this integrated solution, patients can easily navigate from the health system's digital front door to a variety of virtual care options with a provider that can help them in a coordinated manner.
Notably, this tight integration also simplifies the provider experience through bidirectional data sharing. KeyCare's platform uses Epic's built-in Care Everywhere functionality to facilitate the exchange of data between the health system and the virtual care provider. This enables the virtual care providers to access necessary patient information, enhancing the quality of care by enhancing informed clinical decision-making at the point of care.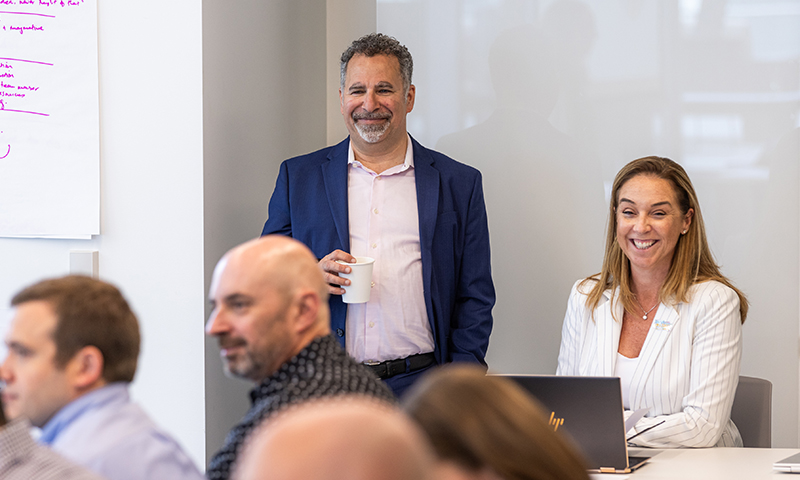 Protecting Patient Privacy
KeyCare prioritizes the protection of patient privacy by implementing robust measures for data security. Patient data, including Protected Health Information (PHI) and Personally Identifiable Information (PII), is securely transferred using Care Everywhere from the health system to KeyCare's instance of Epic and vice-versa. This transfer ensures that sensitive patient information is transmitted safely and remains protected during the exchange.
Once received, the patient data is stored within KeyCare's Epic instance, which is hosted and maintained by Epic Hosting. This arrangement ensures that patient data remains secure within a trusted and reputable infrastructure. KeyCare adheres to strict privacy and security protocols to safeguard patient information and maintain compliance with applicable regulations, such as HIPAA (Health Insurance Portability and Accountability Act).
Furthermore, any documentation generated by clinicians on KeyCare as part of patient care is also stored within KeyCare's Epic instance. This consolidation of data within a single, secure system enhances data management and minimizes the risk of unauthorized access or breaches.
The KeyCare Team
"We are a purpose-driven company committed to improving the nation's healthcare system and fostering a positive work environment," says Lyle Berkowitz, MD. This commitment is demonstrated through six key behaviors that embody KeyCare's values and drive success: providing genuine service to patients, providers, and partners; embracing a growth mindset; being agile, proactive, and creating value; using open discussions to make strong commitments; and maintaining resilience in a quickly moving world.
As a remote-first company, KeyCare is able to attract the best talent in the nation, while also encouraging local team members in Madison and Chicago to get together weekly to work in office space that has been set up for them. Monthly virtual all-company meetings are held to celebrate achievements, foster learning, and build a sense of community among the team. Additionally, KeyCare organizes an annual meeting in Chicago, providing an opportunity for all team members to connect, engage, share, and enjoy each other's company.
Racing Ahead
KeyCare is growing quickly since it launched its services at the end of 2022, and has already provided care to patients from nearly every state in the nation. Patients benefit from round-the-clock availability of the KeyCare team, regardless of their location, ensuring continuous care while securely sharing their information with their home health systems. Similarly, KeyCare has assisted health systems in expanding their digital front doors, enabling them to fulfill their commitment to always being there for their patients.
Moving forward, KeyCare has plans to expand its Epic-based virtual care platform by incorporating additional virtual care specialties, with an immediate focus on adding therapists, psychiatrists and primary care support. This ongoing development aims to allow their health system partners the ability to further improve access and quality of care for their patients. KeyCare remains dedicated to its mission of improving healthcare access for all, while making a positive impact and driving positive change in the healthcare industry.
For More Info: https://www.keycare.org/
Related Articles